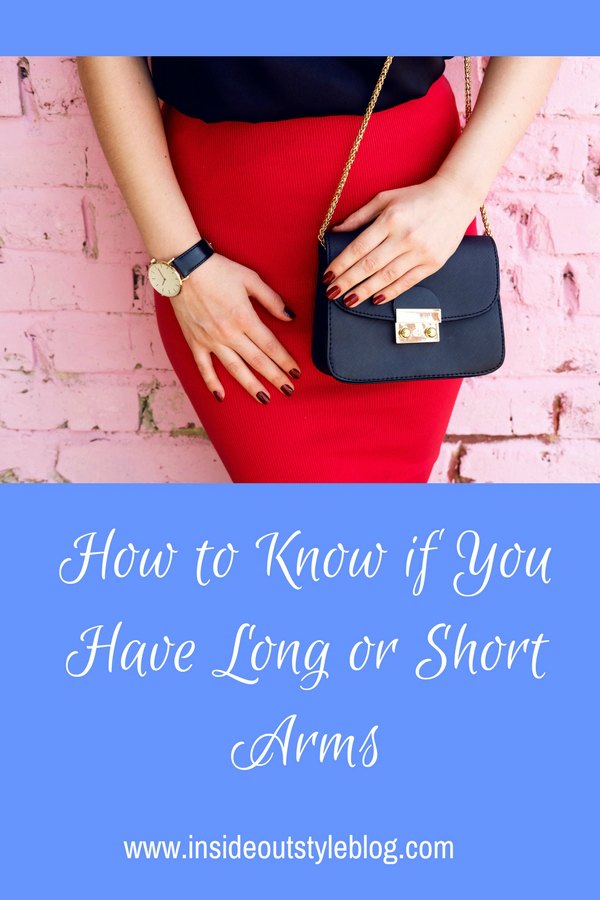 I was asked recently how to know if your arms are long, short or average – so I made this short video to show you how to tell.
It's a simple trick to find out if your arm length is long, short or average.
Why does it matter?
It influences how you will find sleeves fit you and how you may need to alter your garments.
If they are short you'll always find sleeves need to be taken up to fit you (otherwise the whole garment looks too big and if you've borrowed it from someone older and wiser). Watch this video to see the difference it makes.
If they are long you'll find that sleeves don't reach your wrist and can make you look like you've outgrown your clothes. Get tips on where to shop if you're tall and have long arms.
More Tips on Sleeves
So how long should you wear your sleeves? Find out here.
How about jacket sleeves? Where should they end?
What about the shape of the sleeve? Discover which shapes are best for you.
How about making your upper arms look slimmer?
Want to understand more about what suits your body shape? Then take my body shape quiz and download your body shape bible to get my professional tips that I've learned as an image consultant and personal stylist working with thousands of clients.