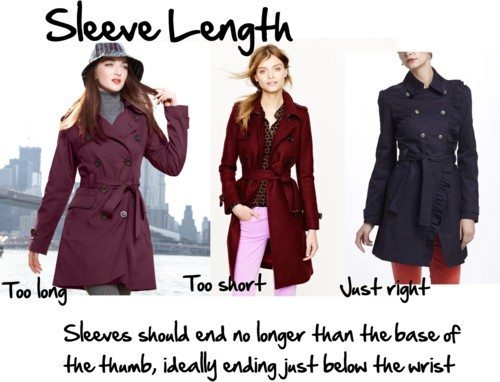 One of the most common issues with fit that I see in wardrobes is that the length of jacket and coat sleeves are not right.
Ideally for a long sleeve, it should end at just below the wrist. If the sleeve is too long and starts engulfing the hand and makes the whole jacket look too big.
If the sleeve is too short it will look like you've grown out of the jacket, so ideally if this is a problem, push up the sleeves or roll them.