Cybill asked how the woman who doesn't want to show off her upper arms can look stylish and hide this asset.
Options to Make Your Upper Arms Look Slimmer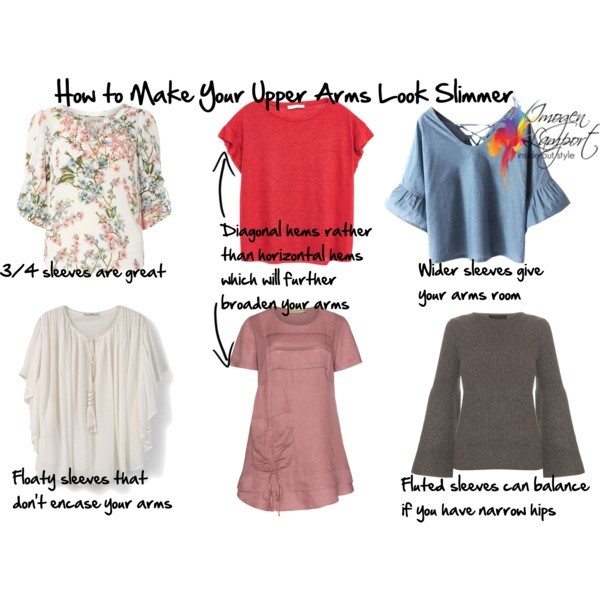 3/4 sleeves – they cut off the arms at a slim point and make the whole arm look slimmer.
Alternatively, try a slightly shorter sleeve, that still covers the upper arm but has a diagonal rather than horizontal hem
A floaty sleeve is a good alternative too as the sleeve doesn't encase the upper arm tightly.
Alternatively, a more voluminous sleeve will make your upper arms look small in comparison.
If you have slim hips, consider wearing a fluted sleeve to balance your upper arms
Use the rules of scale and line when making decisions about what to choose.
Remembering that horizontal lines broaden – and most hems are horizontals – which is why choosing diagonal sleeves will move the eye away from your arms and avoid that broadening hem.
Only putting the hem at a narrow point on your arm if it is a horizontal.
Making the sleeve larger than your arm so your arm looks smaller.
Having other large details such as a larger necklace (just as you'd do for a large bust) will also help to create a focal point and balance the upper arms.