It would be interesting if you had some things about what to do when you are NOT petite or "regular" but are a*TALL Woman* and *long limbed*.
For example, you had a blog post recently about getting things tailored that was all about how to make things smaller. You didn't have anything about what to do when things are too short or undersized.
What about when your pants don't have any hem to let down? What about when "long sleeves" are an inch above your wrist bones. What about bangle bracelets that are so small you can't even get them over 4 fingers much less your whole hand? Shoes above a certain size and in half sizes – hah – forget about it? What about when and if you can find something in tall or long you have to pay so much more for it – when it exists?
In my younger days I towered over most women, but I'm not alone these days. Lots of younger women are even taller than me!
I'm a tall, long limbed, short torso, big boned, big busted, curvy X and I hate shopping with a passion just because the world thinks women only come in short and "regular".
thanks and btw I do like your blog. 🙂
Michele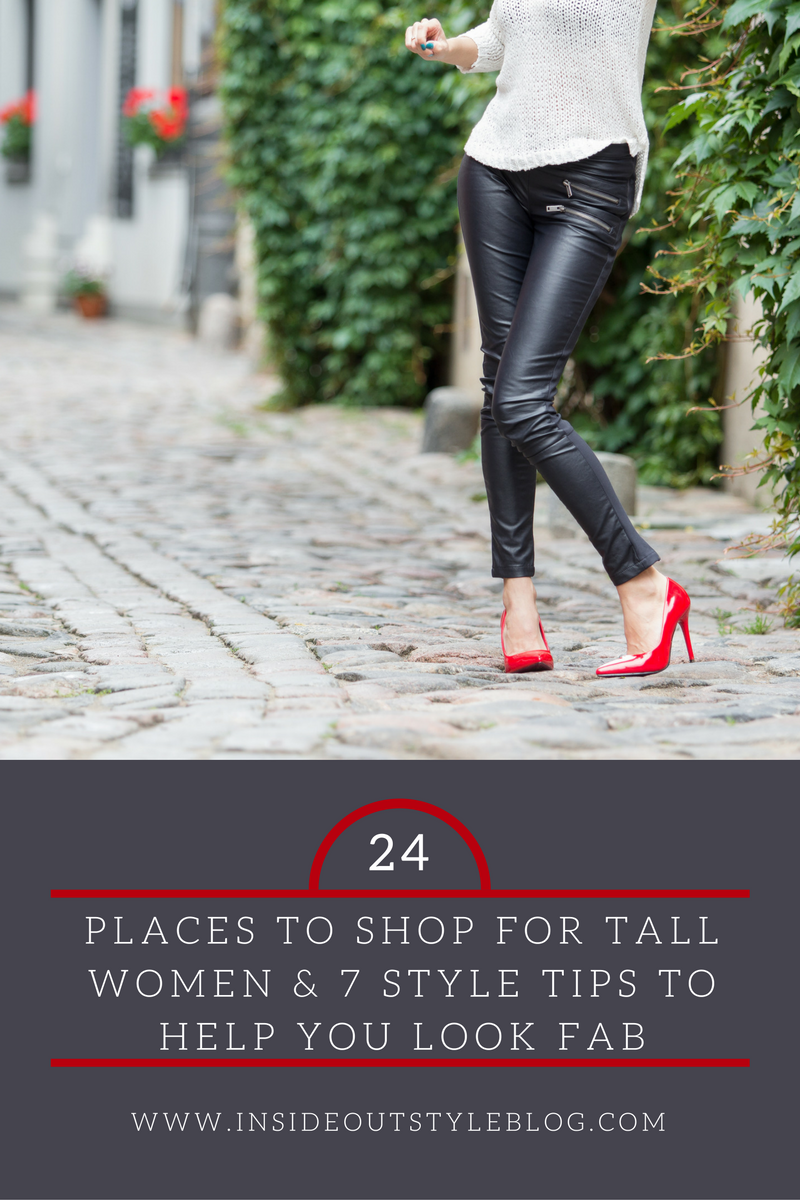 Being out of the 'average' whether shorter or taller can be tricky – particularly when looking for clothes that fit. Shopping is a frustrating exercise for many. So how to deal with the issues of being a tall girl? There are way more online options that in store and not all retailers are in that super expensive basket (in fact I've linked below to a bunch of retailers who have tall options available).
7 Style Tips for Tall Women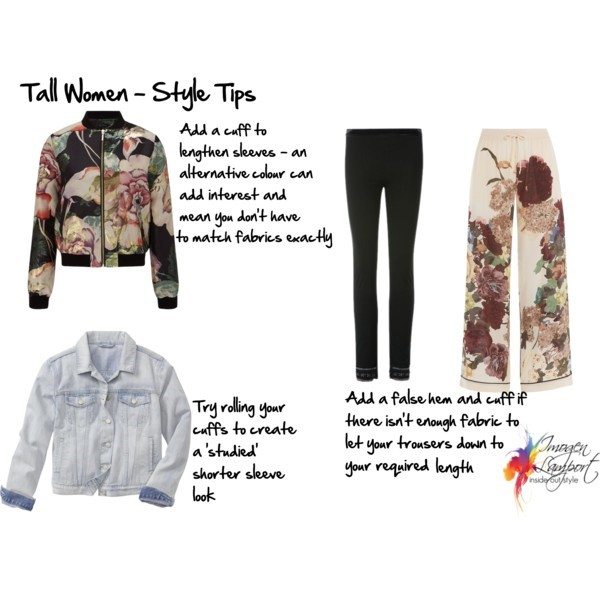 1. Pant Length Particulars
Pant length – options are – purchase from a retailer who specialises in tall fittings. Add a false hem to your trousers. Add a cuff in an alternate colour or fabric if you can't find a fabric that is the same – this will enable you to add extra length to the hem. Alternatively, if your pants are too short, make it look intentional by rolling/cuffing.
2. Sleeve Length Matters
Sleeve length – Add a false cuff to a woven shirt or turn your long sleeve tops into 3/4 sleeve by pushing them up. Do try lots of brands on – some regular sizes have really long sleeves! With jackets that have too short a sleeve, roll them up for a more casual look (and it makes them look shorter intentionally, rather than that you just can't find something that fits).
3. Shoes and Feet
Shoes – the only option is to stalk the sales of the larger sized shoe retailers. And high heels will make your feet look shorter. But wear great shoes. More people will look at your feet than at the average woman's as when they realise your height they will look down and then scan your body! Make your shoes a feature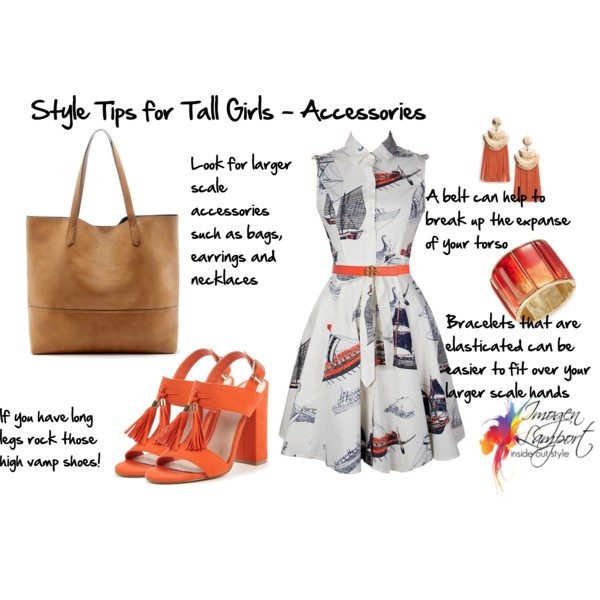 4. Make it Yourself
Learn to sew (or find a great tailor/dressmaker or even look at marketplaces like Etsy where you can have garments made for you) – make it yourself – that way you have the opportunity to make it fit right from the start.
5. Accessory Choice
Accessorise with scale – tiny or delicate pieces will get lost on you. Look for larger accessories to balance and harmonise with your naturally larger scale.
6. Pick Your Patterns
Avoid tiny patterns – instead go for medium or larger scale patterns. A dense pattern is more slimming, a more sparse pattern will create additional curves. Pick the one that suits you best.
7. Belt Up
Break up your body with a belt – if you have a longer body, then break up the expanse with a belt. Adding a horizontal line or two will help balance your shape.
24 Places to Shop if You're a Tall Woman
Shopping Options for Tall Girls Include:
Topshop Tall (they even do maternity tall!)
Old Navy Tall
Long Tall Sally sells clothes and shoes
Zappos has a range of shoes up to size 20
Shoes of Prey – design your own styles and get what you want
Katie Long Shoes
Alloy Apparel – tall clothing, jeans and tops from 32″ to 39″ inseam – also includes a "curvy" shop for those 5'8″ and under