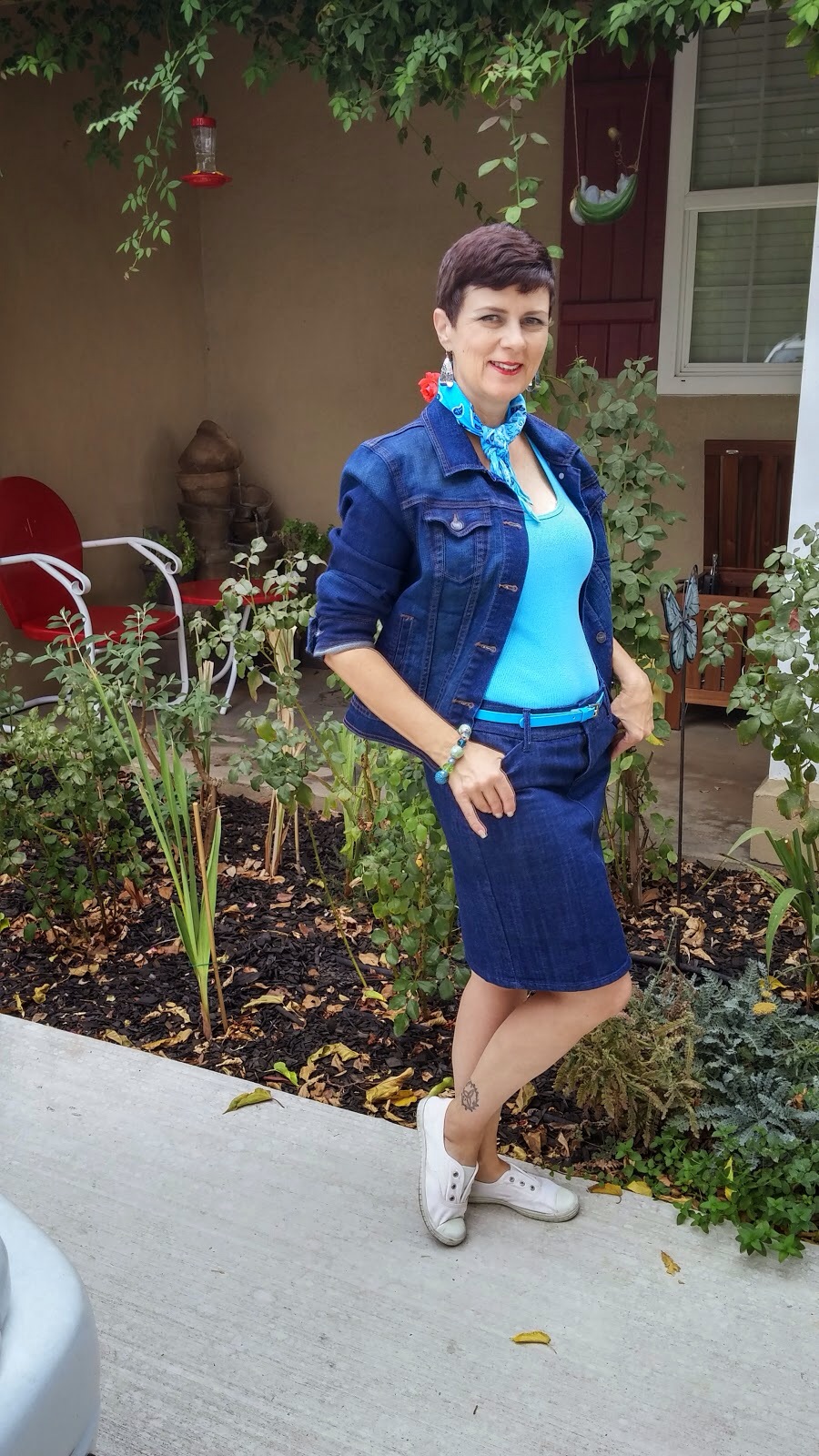 Today I'm really excited to share the stylish thoughts of Sacremento, California (USA) blogger end participant in my Evolve Your Style program, Stephanie of Ruby's Musings
What is the secret to great style?
Be true to who you are. Find what works for you, your life, your personality and do not be afraid to color outside the lines a bit.
What is the one thing you would spend a lot of money on?
A great coat. A great coat will upgrade even my basic T shirt and jeans instantly.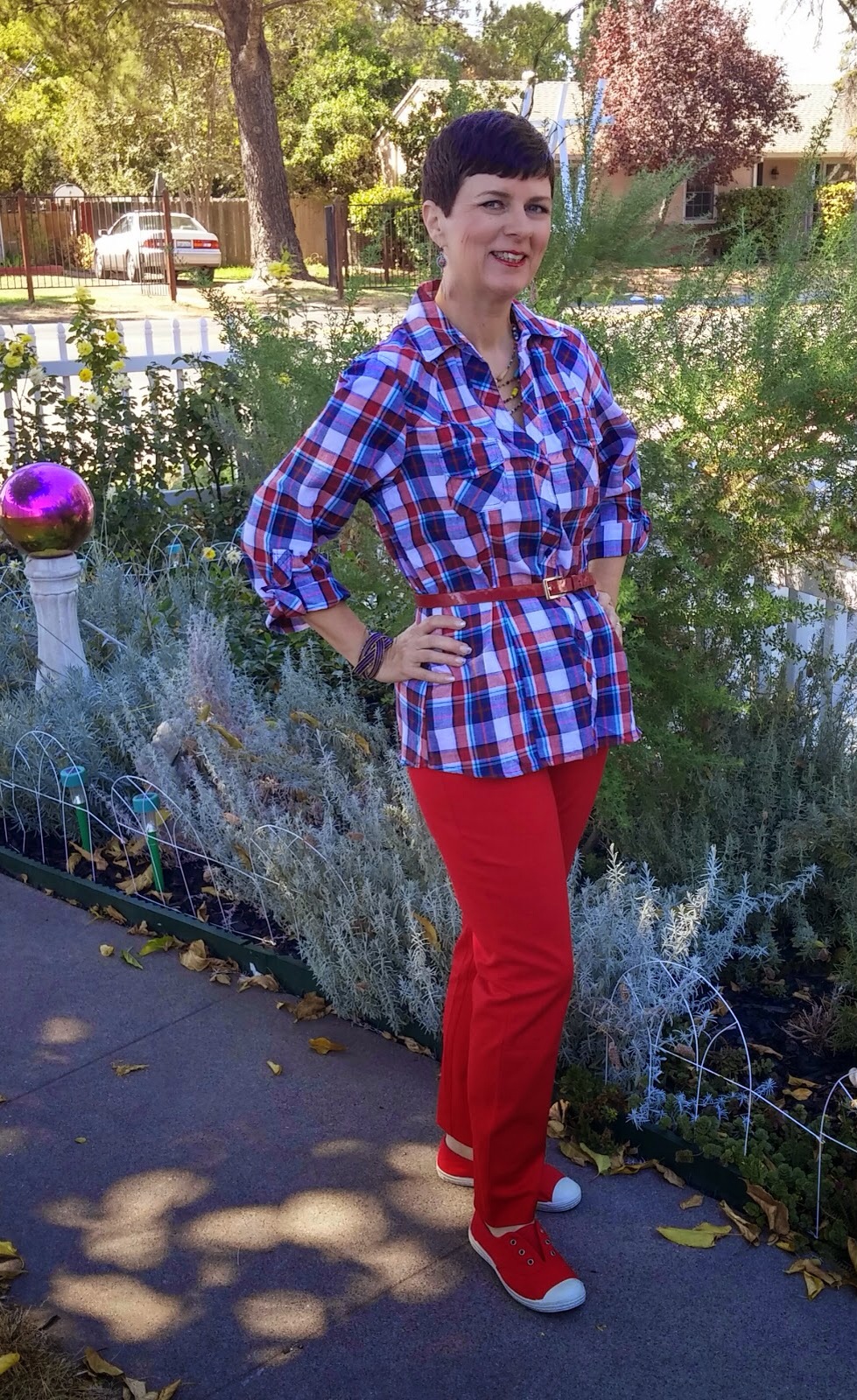 What is the one thing you wouldn't spend a lot of money on?
Basic accessories, they are the one thing that I buy that is trendy and since trends come and go, I rarely invest in top of the line, designer items.
What are your top tips for looking stylish when travelling?
Take basics in mix and match. So as I wear a lot of black and white, it makes it very easy, all my tops can go with any of my bottoms, and always bring one casual pair of shoes and one dressy, and one set of casual accessories and one a little more upscale, then you can stay in the same outfit and with a few switch outs go day to night.
I can easily go for a week long trip, and did recently and had only 2 pairs of pants, three tops, a great coat, and a couple of basic tanks to layer with and my two types of accessories and I was able to have a new look each day and one that took me from day to night.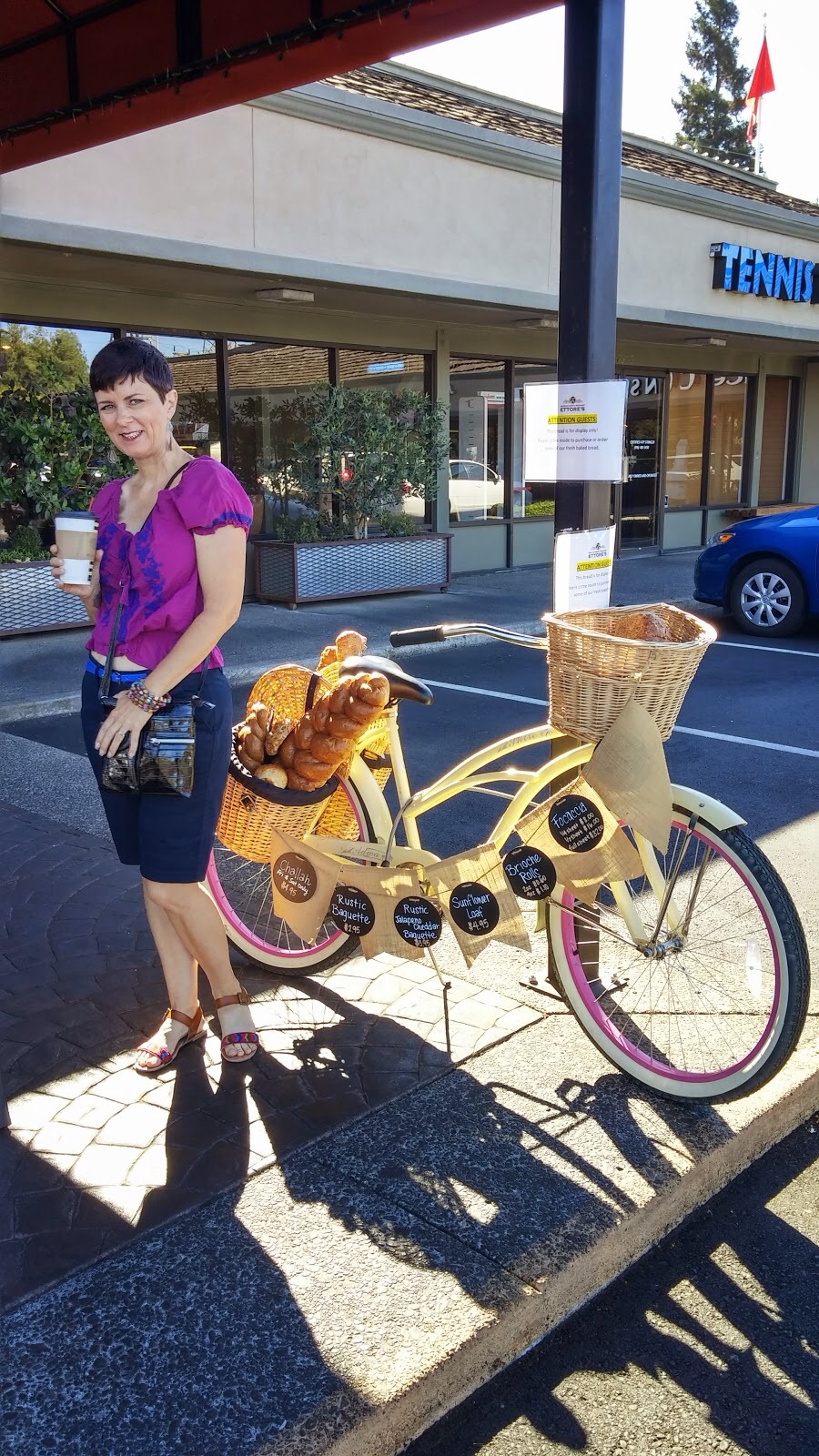 What's the secret to looking polished?
The rule of keep it simple. I do not wear too many accessories at once, I mix prints, but try to not have it be too busy, and I always wear a bright lip. The last touches of a swipe of mascara and the red lip that I am fond of and even just my simple diamond studs finish off even the most basic of looks, and polish them up.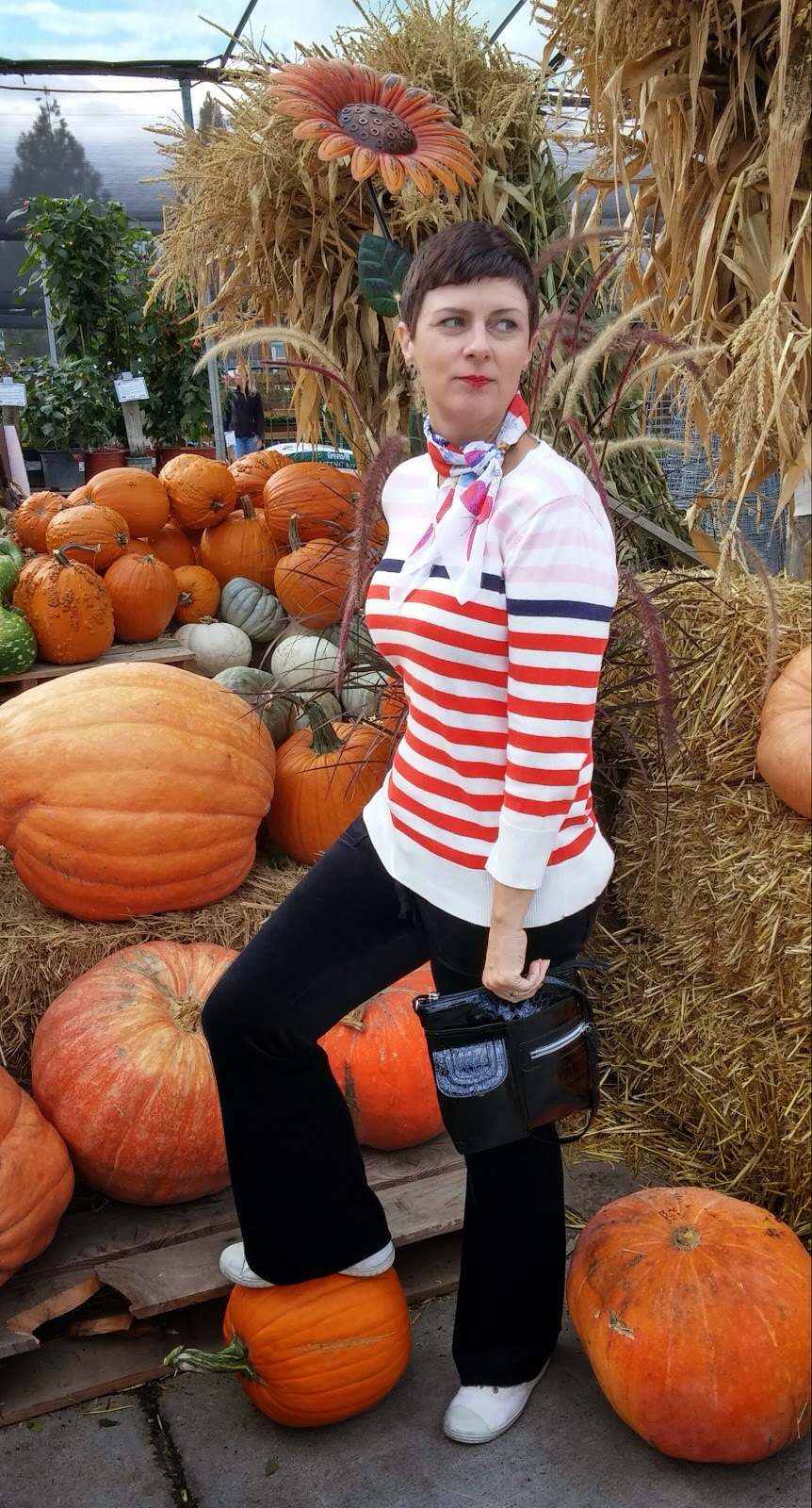 How do you balance new trends with a more timeless look?
I keep my wardrobe to basics in classic lines and design and buy just a few trendy items, be it fun accessories like trendy colors and prints in scarves to try them out, or just one or two of the trendy designs to work in with my basics, how I wear them together, and the choices I make when I shop the latest trends, makes it so I can try out new things, but have it still carry over once the trend is over.
What is your current obsession?
Scarves and fun tennis shoes. I really like the sporty look that is on trend right now, and I can take my basics to a more trendy level by wearing the tennis shoes . Scarves are now so inexpensive, and come in every color and print and I can pop on a basic T or tank and a pair of jeans and add a fun scarf and it instantly creates a whole new look.
Who inspires you?
I find inspiration everywhere, it is never one person. It is more of a what and where for me. What mood do I want to inspire within myself? Where am I going? What will I be doing? All of those questions go through my mind when putting together an outfit, or even my wardrobe.
Do you have a signature piece or style?
I would have to say it really is not clothing as much as my hair and my red lips right now. I like to change up my style , I have visited almost every era within fashion at one time or another, but my red lips are always a constant. The hair is a new thing, but it makes me stand out and has become a signature as well.
What's your secret to making yourself stand out?
Partially as mentioned before, my hair, but really I think it is attitude. I wear clothing people can get just about anywhere. There is nothing special about it all, it comes from big box stores, but it is how I wear it, how I carry myself that makes me stand out. I commit to and own my look and I wear the clothing it does not wear me.
The one piece of advice most women need but don't get?
Never let the outfit wear you, make sure people see you and the clothing is just a great accessory. So basically buy clothing that feels natural, feels good and fits who you are, whoever that is at that time. Don't buy clothing that has more of an identity than you do just to fit in.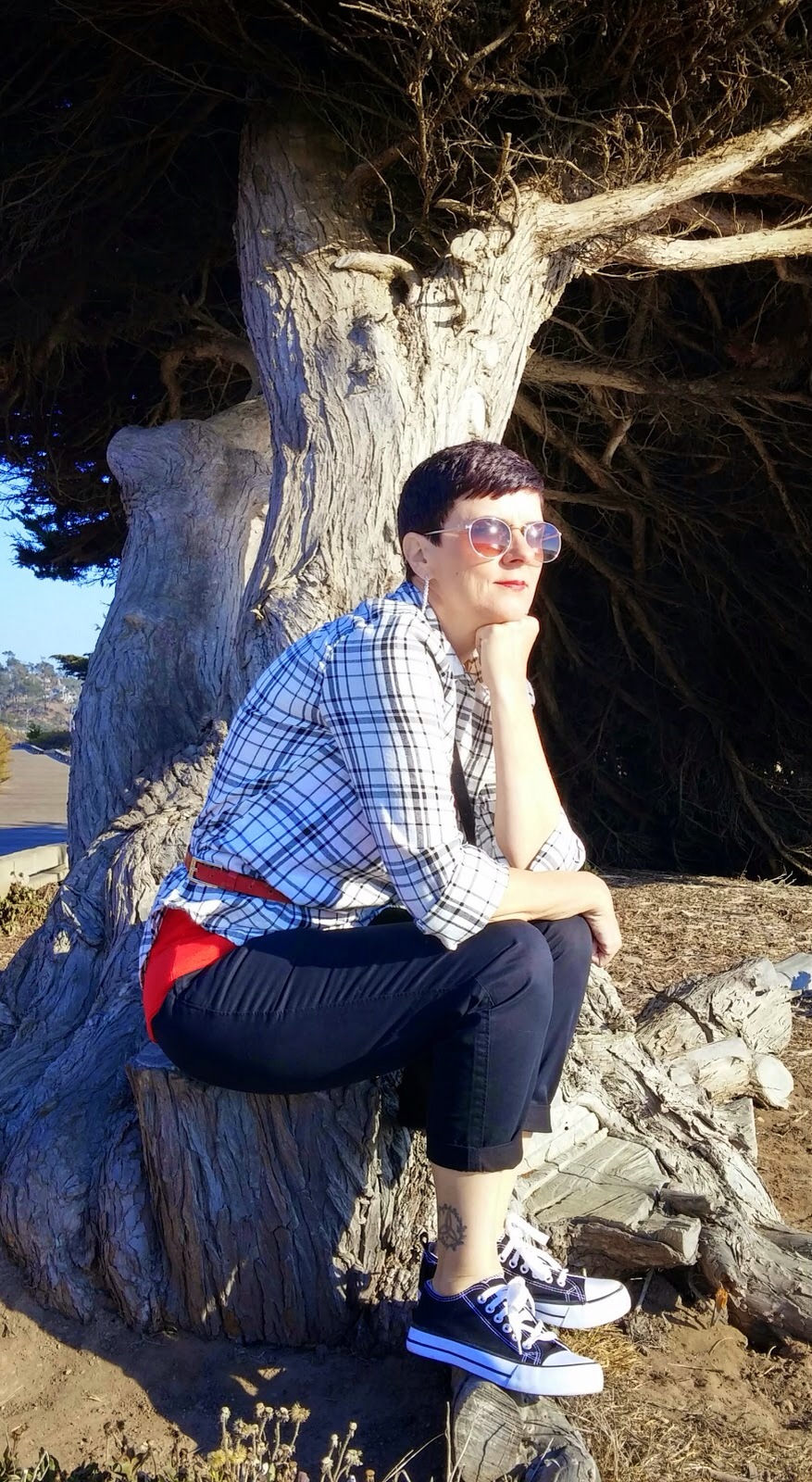 What's the best piece of style wisdom you've ever received?
Think outside the box with fashion. You do not have to color within the lines, follow the trends or be something the media and others tell you that you should be.
What is your favourite current trend?
Besides the sporty chic, I really am liking luxe textures in simple every day clothing. I have track pants with pleather details and they can be dressed up or down and I love that.
What's your favourite short cut to style?
When I am in a hurry, a simple sheath dress, a pair of ballet flats, diamond studs in the ears and red on the lips and a great purse, maybe a scarf. Classic and simple and I am polished in 5 minutes flat.
What's the worst current trend?
There is not one that I completely think is the worst, I think there are elements. If I had to pick one, maybe it is the big clunky sports shoes with dresses . Lower profile tennis shoes are fine, but not the ones better suited to be worn by men on the basket ball courts.


What are your favourite websites
I am fond of Pinterest. You can find just about anything there. Just type in a few words and you can find all the fashions and latest trends your heart desires. Past that I do not visit too many others except of course Facebook.
How would you describe your personal style?
I have been trying to narrow that down. I have been given all sorts of labels, and recently my style has drastically changed due to health and life style, but what I would like it to be is Parisian Street Chic with an edge. I have been told on good authority I have it. What I really think I have is just minimalist sporty chic , with an edge of course!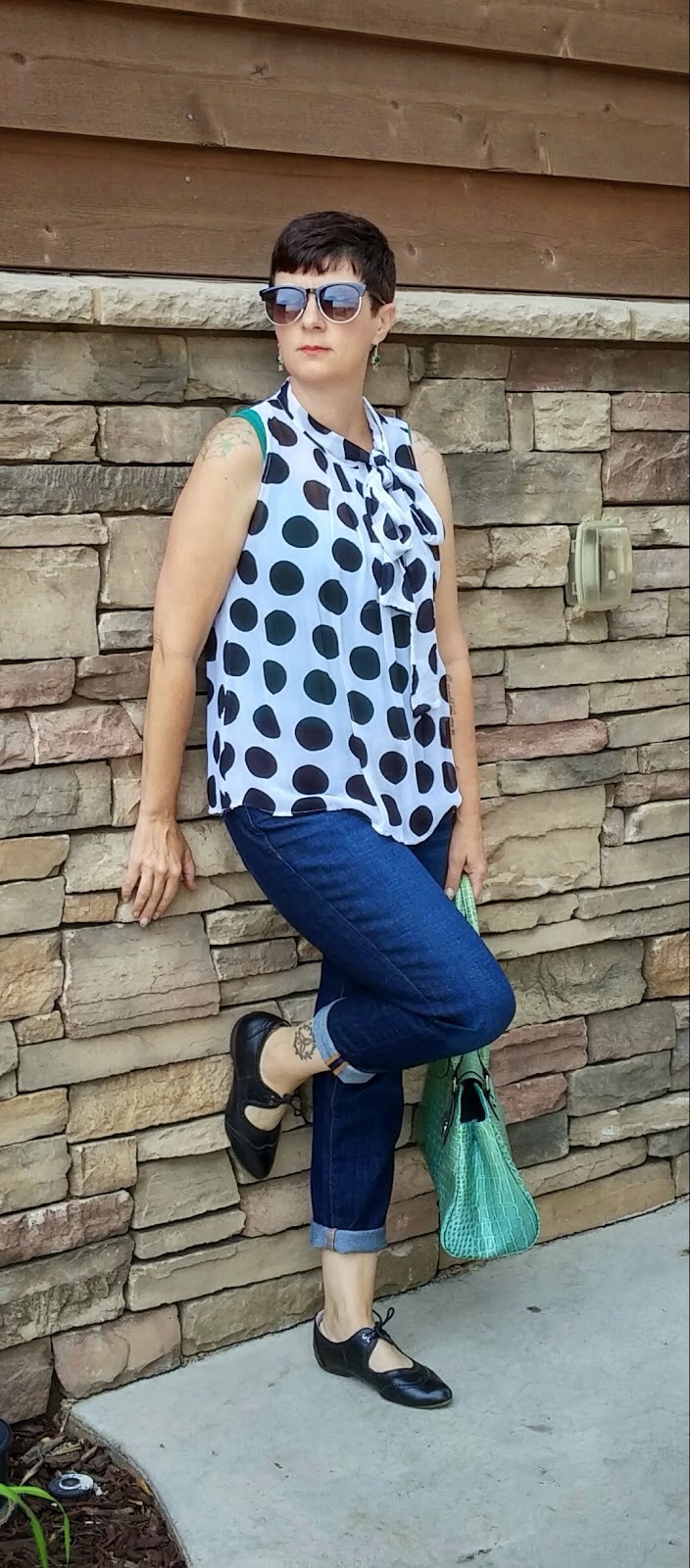 Who are your style icons?
Audrey Hepburn has always been my style icon. Louise Brooks was for the longest time, but Audrey always is first in my book, and Jean Seaberg she is in there too. If I was to pick a few modern icon, Audrey Tautou, Gwen Steffani and Diane Keaton.