I'm delighted to share the Stylish Thoughts of Bavarian (Germany) blogger Annette who writes Lady of Style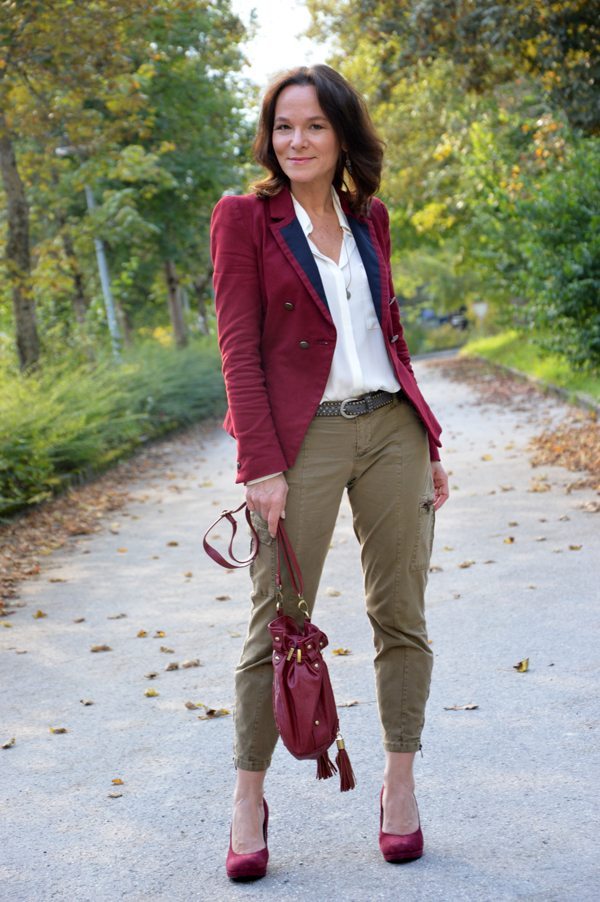 What is the secret to great style?
Find your own style that you love and that suits your body. Be unique and not mainstream. It is not the latest IT-bag that makes you look stylish!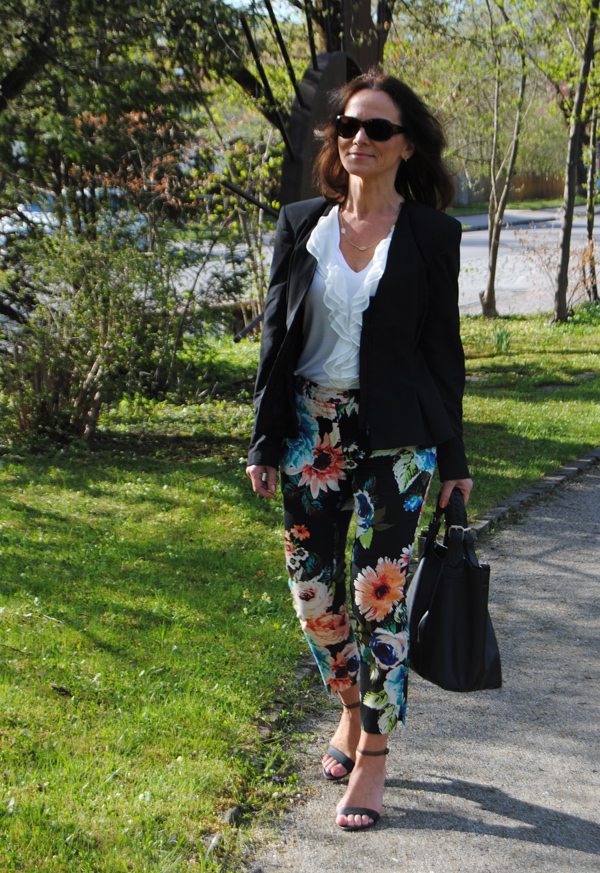 What is the one thing you would spend a lot of money on?
Healthy, fresh food! My secret for good looking from the inside.
But otherwise: I am dreaming of a designer dress by Victoria Beckham!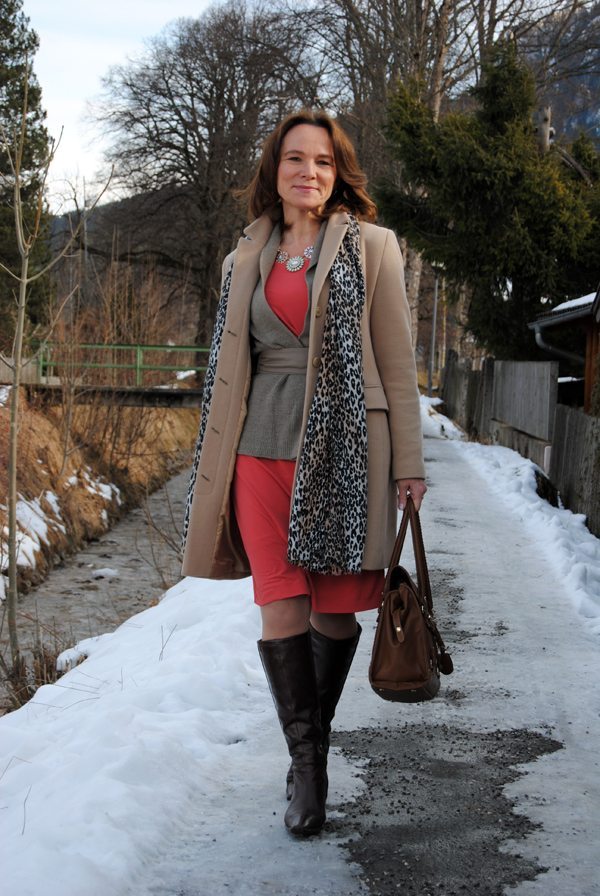 What is the one thing you wouldn't spend a lot of money on?
Expensive anti-ageing creams and lotions! I do care about my skin but I don't believe the overpriced lotions can remove any wrinkles or make me look 25 again 😉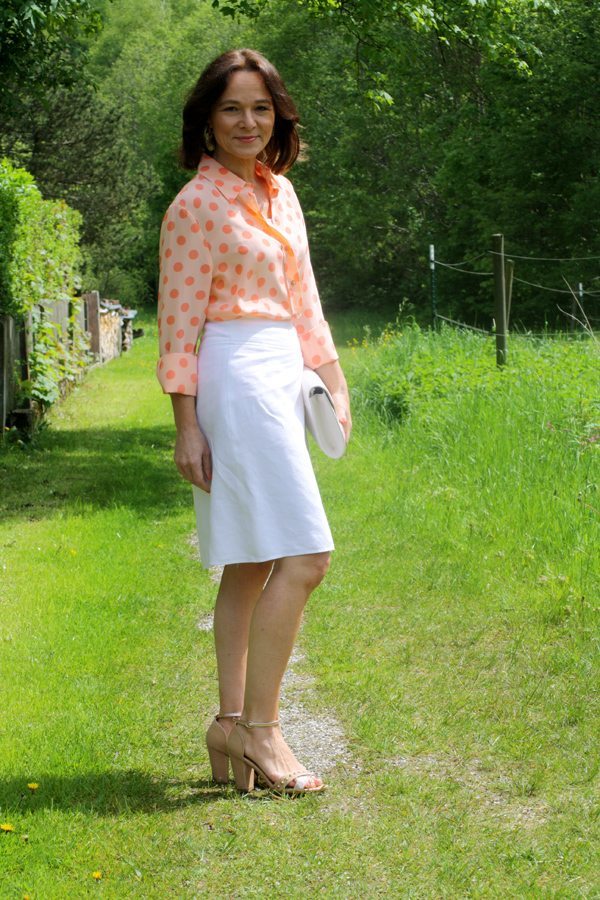 What are your top tips for looking stylish when travelling?
I worked in the travel industry for many years and travelled around the world.
Usually I wear comfortable trousers with elastane (no dresses or skirts because of the air condition on airplanes), a longer shirt (that doesn't ride up when I fall asleep on a flight), a light cardigan and ballet flats. On long-haul flights I always carry a pair of socks and the one piece I never forget is a pashmina shawl – it keeps me warm around my neck and serves as a blanket if necessary.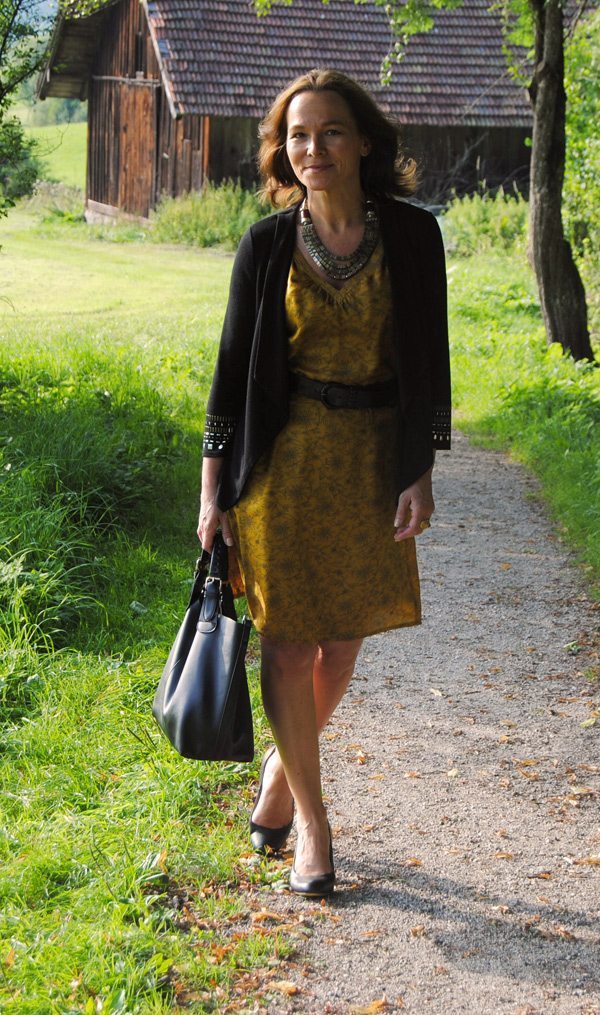 What's the secret to looking polished?
A perfect fit! Therefore I take a lot of clothes to my seamstress to have them altered for my body type. And I pay a lot of attention to details and accessories – Statement jewellery, stylish shoes and matching handbags. In general I find shoes most important as they can create a unique look but also ruin it completely!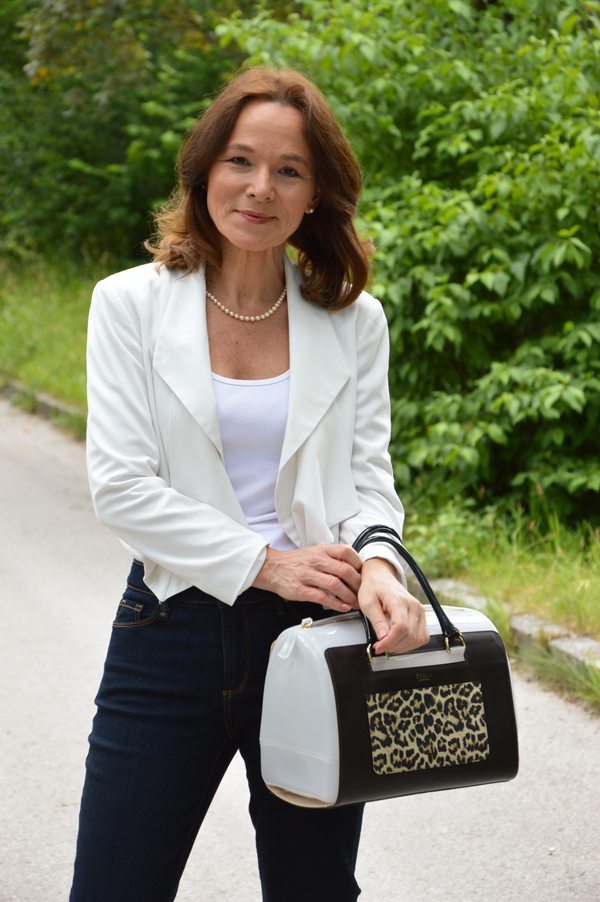 How do you balance new trends with a more timeless look?
At my age, I am 51, I love a classy style and don't shop trends just because Glamour magazine tells me 😉 I know my personal style and it is more important for me to stay true to my individual style rather than the latest look. However I love adding trendy pieces, a stylish handbag or statement jewellery!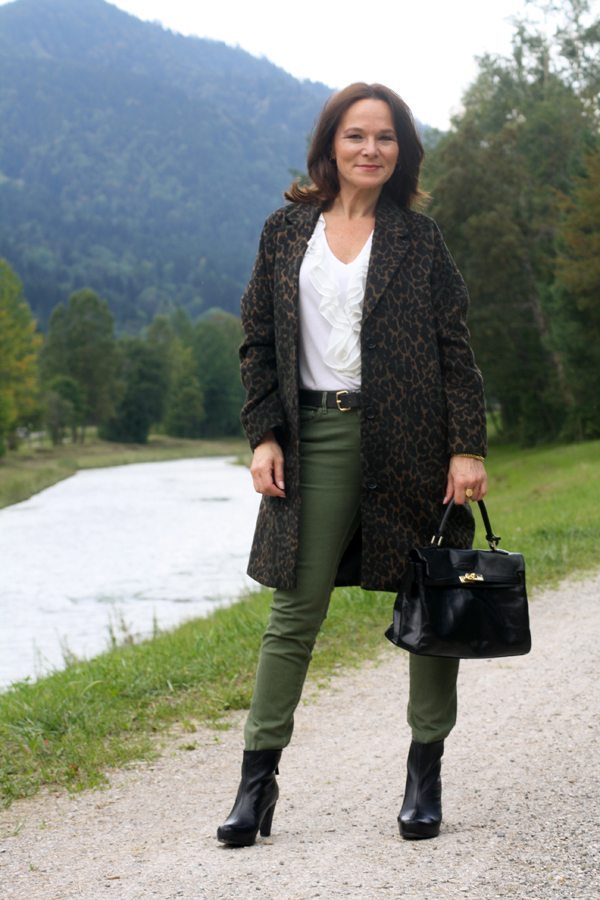 What is your current obsession?
I am looking for a cape in camel or cognac and a pair of black leather trousers.
Who inspires you?
I follow a lot of blogs and get inspiration from fellow bloggers like Kat of with love from Kat or Veronica of bittersweet colours. Also I am a bit addicted to Pinterest (who isn't…?) and collect my favourite style inspirations in my boards.
My style icons are Olivia Palermo, The Duchess of Cambridge and Victoria Beckham.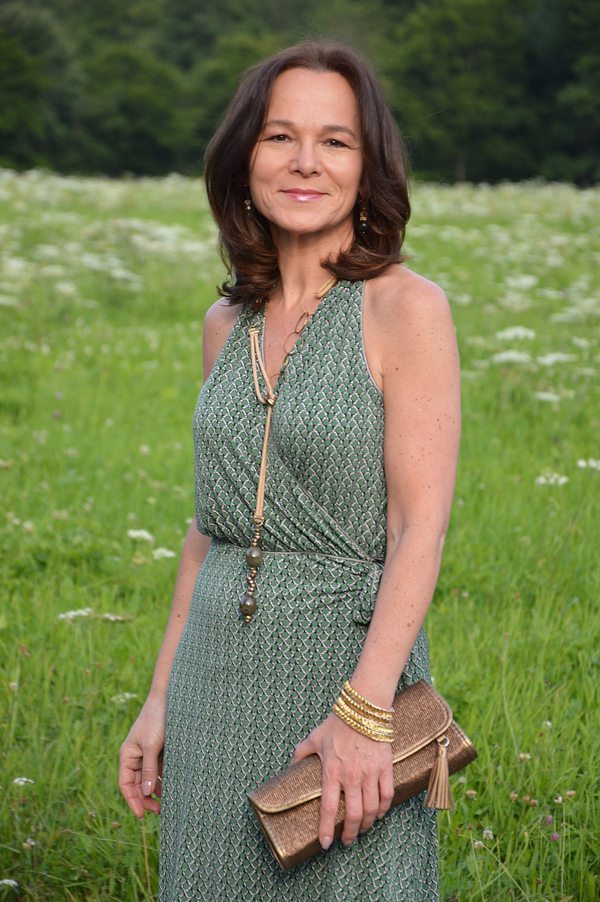 Do you have a signature piece or style?
A wrap dress! These dresses suit every body type and create a most feminine silhouette.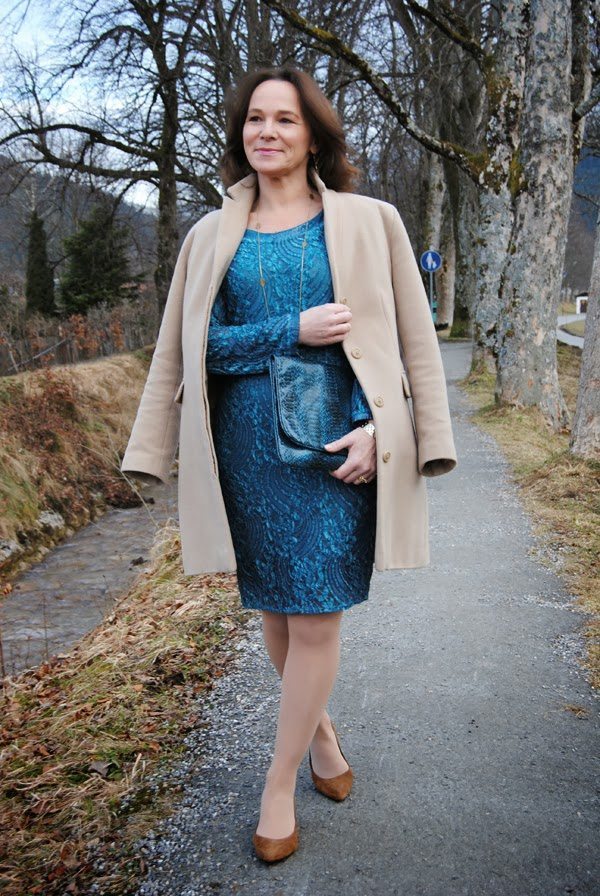 What's your secret to making yourself stand out?
My favourite piece of garment are dresses! A lot of women think they aren't comfortable or they are only for special occasions. But there are so many types of dresses – just throw them on, add a pair of heels and you are perfectly dressed.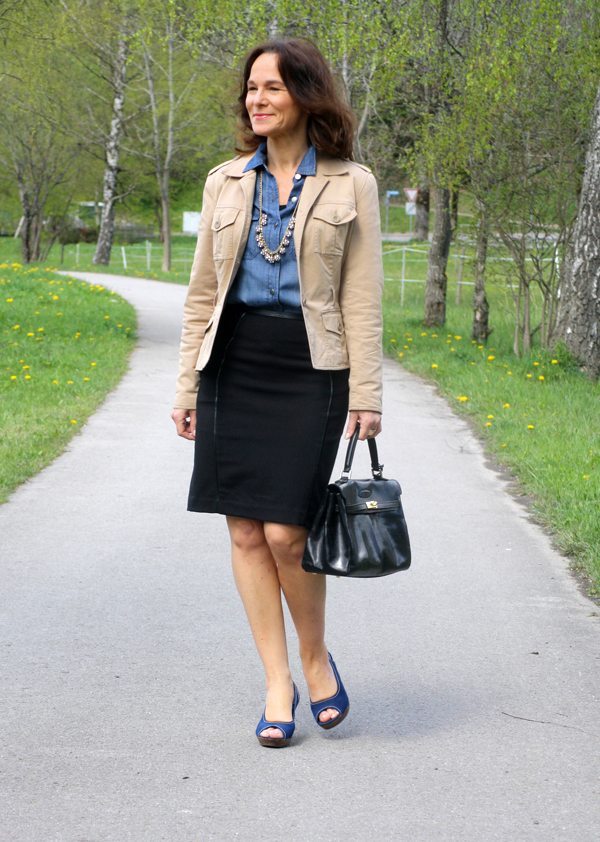 The one piece of advice most women need but don't get?
Dress for the body you have, not for the body you'd like to have!
What is your favourite current trend?
I love the new midi pencil skirts. Sexy yet sophisticated!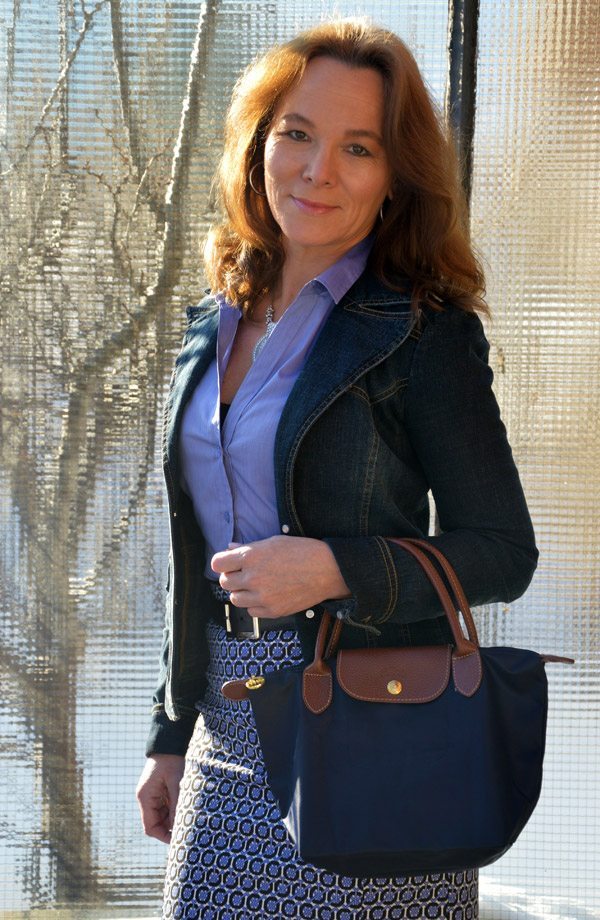 What's the worst current trend?
Birkenstocks!! Never ever…!!
How would you describe your personal style?
I prefer a feminine and elegant style and love a mix of classy and trendy pieces. I am not a jeans & sneakers type of woman but combine jeans with a classic blazer, heels and a statement necklace.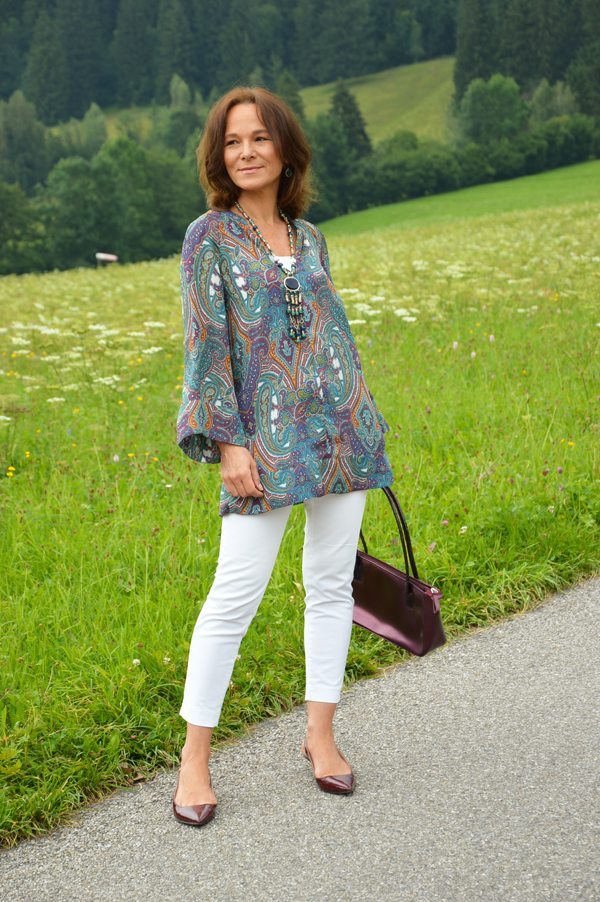 Who are your style icons?
Olivia Palermo, The Duchess of Cambridge, Victoria Beckham, Inès de la Fressange