This week in Frocktober this is what I wore:
Dress is by Ann Taylor, cardigan from Witchery, ring from the sadly missed Penny who I'm honouring with this challenge.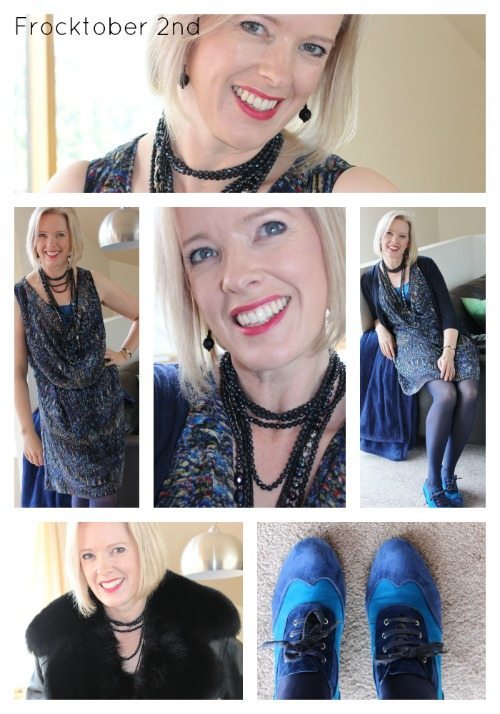 Dress is from Robyn Mathieson, cardigan from Big W, jacket was a gift, necklaces from Forever 21, shoes are Gamins. Channelling 20s Style thanks to the style challenge by Lisa and thank YOU for the donation to this worthy cause.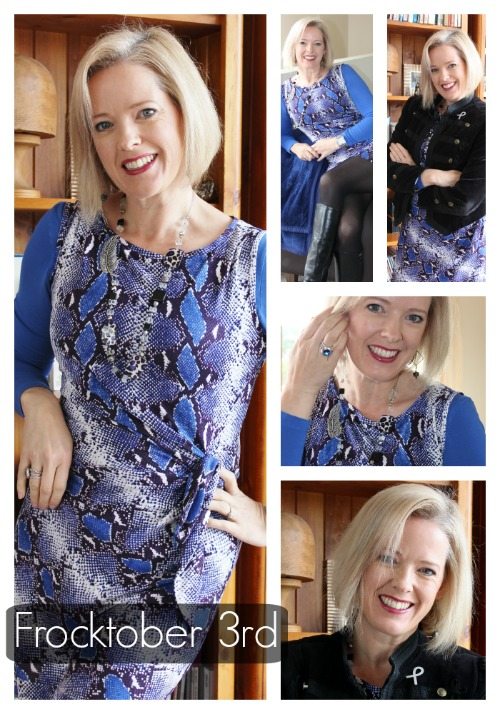 Dress is DVF, long sleeve tee from Valley Girl, necklace I made myself, ring another Penny heirloom.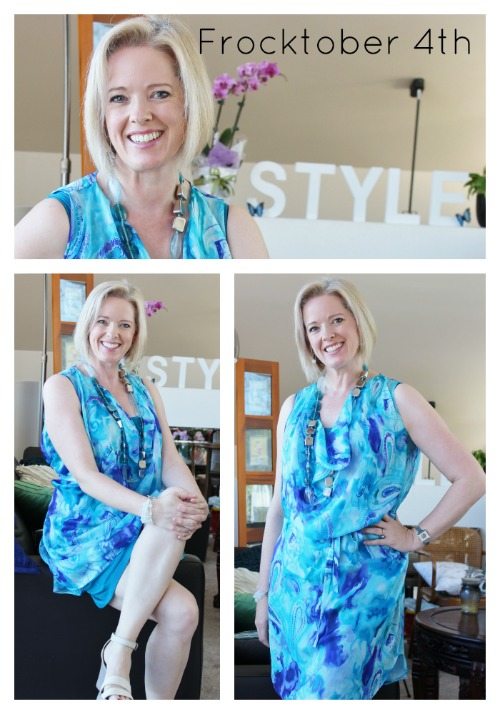 Dress I had made as I found the gorgeous silk in a fabric shop and fell in love with it. Slip from Verily, Necklace a gift and shoes are Crocs! (can you believe it and they are super comfy).
Thank you all who have donated already to help women have a better chance in surviving Ovarian Cancer. Every little bit counts, so please do donate here now! Plus if you donate you can give me a style challenge to try during this month of October. Make a donation then leave me a comment and I'll add your challenge to the list!