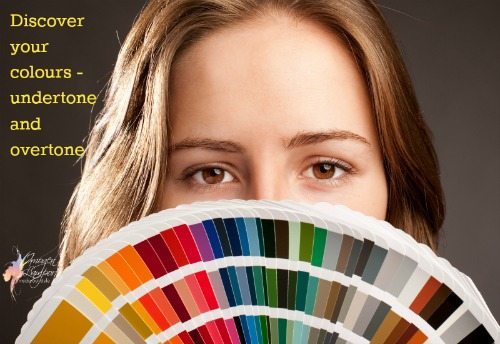 Yesterday in the comments of the first part of Discover Your Colours – Warm or Cool – this comment was left by rb:
This is such a complicated thing. I have about the pinkest skin on earth so am a cool, but I have reddish brunette hair and blue eyes with gold flecks, so I'm an autumn. (And have been typed as such by a professional.)
I do think I look better in some warm colors – wearing fuchsia makes me look like I have a big red nose, while wearing a muted warmer shade calms all that pink down – but I have no idea why that's so.
I want today to dispel the myth that pinkish looking skin is always Cool and yellowish looking skin is always Warm.
What I'm actually picking up from rb is that her skin's overtone is pink, but from the other information: reddish brunette hair (warm), blue eyes with gold flecks (warm) and that fuchsia makes her look like she has a big red nose (typical of someone who is warm), that her undertone is warm and thus is the pinkishness is calmed down by warm colours, and inflamed by cool colours. rb is definitely warm and needs warm colours not cool, despite that pinkish overtone.
I for example have a cool undertone, and warm overtone – my skin looks yellowish, not the pink we're told that a cool person should have – but when I wear warm colours I look like I have a case of jaundice.
I've seen plenty of clients like rb who have that pinkish skin who are warm and they're always surprised how warmer colours tone down their ruddy complexion, whilst the cool colours make it scream and look almost inflamed.
Now you may be more obvious and have a warm yellow or goldish undertone and overtone and therefore warm colouring, or you may have a pinkish undertone and overtone and be cool.
So how do you choose a makeup foundation – to tone with your undertone or overtone?
As foundation sits on the top of your skin, match it to your overtone and it will disappear rather than be very obvious and change the colour of your skin. So rb's choice will have a slight pink tint, and mine has a slight yellow tint.
When choosing foundation test as many colours as the range has, down the side of your face between ear and chin along your jawline and choose the colour that appears to 'disappear' as this will most closely match your skin and not create 'tide marks' around your chin. This is the colour that matches the overtone of your skin.
What other questions do you have about choosing colours?
Don't forget if you would like me to do a personal colour analysis it is part of my 7 Steps to Style – check it out now!