Unless there is a colour in between
This is a saying my mother would repeat to me as a child. Fortunately I realise that this is a rule that is made to be broken.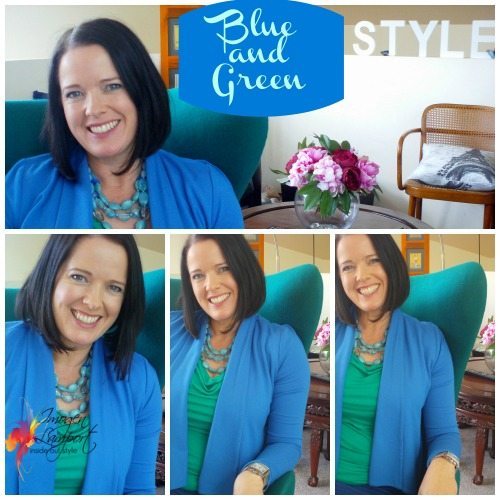 Blue and green together are one of my favourite colour combinations. It's so restful and reminds me of a blue sky, over a turquoise sea, with some lovely green palm tree fronds waving in a gentle breeze. Nature puts these colours together all the time, so why not repeat the pattern and wear them?
The trick, of course, when combining colours, is to ensure that they are all of the same intensity and undertone. These are all cool undertone and fairly bright intensity with medium value, so they work well together.
Today I'm wearing a cobalt skirt with an emerald green top and a turquoise jacket with a lighter shade of turquoise and cobalt beads. What's not to love?