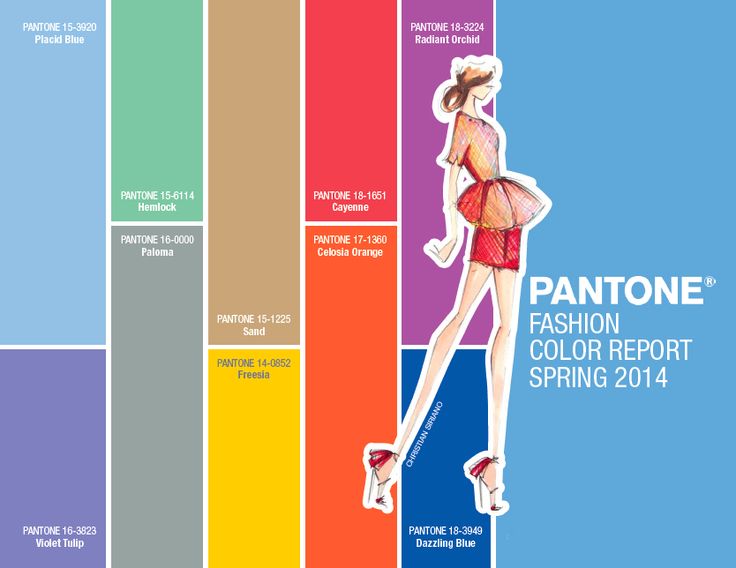 The forecast is out – and it's going to be a sky of dazzling blue, and a sea of fressia, violet tulip and radiant orchid, with celosia orange interspersed. Well that's the colour forecast for Spring 2014 anyway!
So how do you incorporate these colours into your wardrobe?
If you're cool – the colours to look for are:
Dazzling Blue (or cobalt as we usually call it)
Violet Tulip
Placid Blue
Hemlock
Cayenne
Radiant Orchid
If you're warm in colouring then
Celosia Orange
Radiant Orchid
Sand
will be the colours that add to your wardrobe.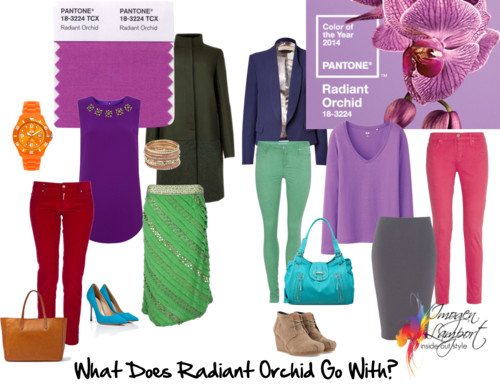 So when you see a colour such as Radiant Orchid is that you'll find that it comes in many variations, not just the exact Pantone colour. You will find both warm and cool versions, brighter and more muted version. Red violet – which is basically what Radiant Orchid is, has both warm and cool properties (it's a combination of blue and red).
You can mix and match it in many ways:
Analogous scheme – pink or red one way, or blue the other.
Triadic – with either green or orange
Monochromatic – lighter and darker versions of itself
Neutral – work it back with neutrals.
Remember to mix it with colours with similar properties. If it's a softer version, then mix it with other more muted colours.