Today I'm happy to be sharing the Stylish Thoughts of Canberra based image consultant and blogger Jane Allen of Styledge.
What is the secret to great style?
Being confident in who you are and what you wear is the key to great style. A stylish woman is a confident woman.
What is the one thing you would spend a lot of money on?
A timeless and classic handbag will never go out of fashion. Handbags are used every day so it is all about cost per wear. There is nothing like wearing a gorgeous handbag that will get you noticed and complimented for having great taste.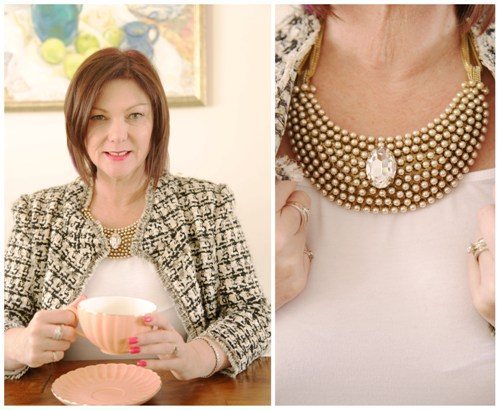 What is the one thing you wouldn't spend a lot of money on?
You have to be careful with seasonal trends, just because something is in does not mean it's going to look "in" on you. I do like to look current but if I know a colour or style that is on trend does not resonate with my personal style I don't buy it. If I have to have it to look current then I will not spend a lot of money on it.
What are your top tips for looking stylish when travelling?
Simple but stylish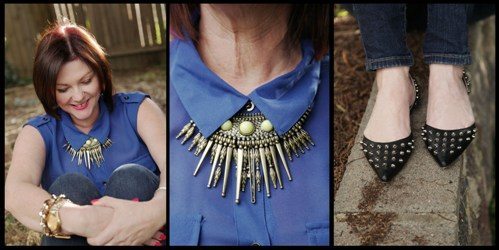 What's the secret to looking polished?
Great grooming is key to looking polished! So often we can be so meticulous about the clothes, the shoes and the accessories but so often women will not pay attention to their grooming. Chipped nail polish, untidy or out of date hairstyles, scuffs marks on shoes, no makeup. Neglecting the minor details can be a major no no if you want to make a first good impression.
How do you balance new trends with a more timeless look?
Break down the trends that are appropriate for you age, style colouring and personality. Neon is in right now but I am not going to buy head to toe fluro. I may consider an accessory such a bag, clutch or bracelet to show that I know what's going down instead of looking like a poor fashion victim that is dictated to by the latest trends.
What is your current obsession?
Dresses, I am the dress queen… They are so easy to wear I can't stop buying them!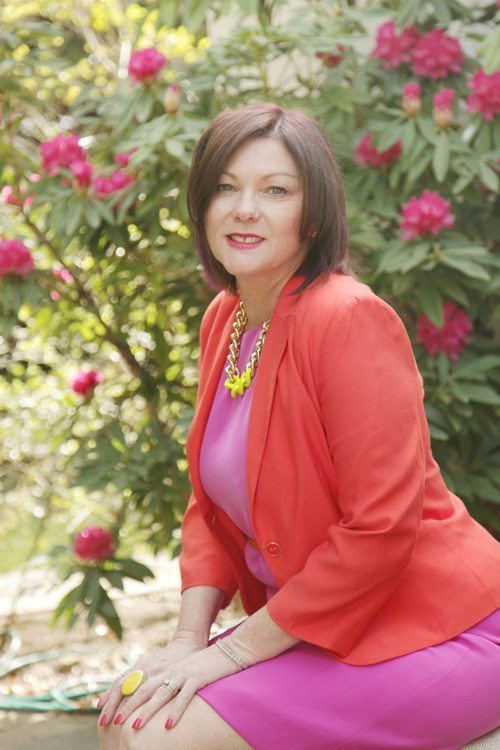 What's your secret to making yourself stand out?
Statement jewellery!! I have a creative/dramatic style personality so I love bold and striking pieces that make a statement and get me wonderful compliments.
The one piece of advice most women need but don't get?
So many settle for "that'll do" garments instead of "must have's". We all know that most women we wear 80% of their clothes 20% of the time. There are many reasons why this is the case. My advice is when you are in the change room ask yourself these questions.
Who am I?
Where am I going?
Does the garment resonate with my style personality
Do I love it
Do I feel amazing in it
Does is rate at least a seven out of ten? Anything below a seven stays in the change room.
We have to learn to be strict with our purchases and not just buy "that'll do" garments! But we get so frustrated with the chore of shopping we end up compromising hoping the garment will transform magically into something we can't wait to wear when we go home. That is never the case if you don't love it in the store you are not going to love it when you get home.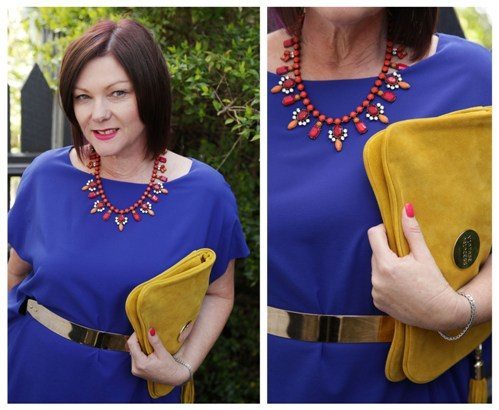 What's the best piece of style wisdom you've ever received?
It would have to be from Brenda Kinsel "love what you wear and wear what you love" This little quote is so powerful because it is so liberating! Don't be hemmed in by fashion or the opinions of others, be confident to wear clothes that you love!
How would you describe your personal style?
I turned 50 last year and so I felt I needed to re asses my style. So I redid my quiz that I wrote in my eBook 'Your Personality Style Formula"
My results had not changed that much. Dramatic, creative with some natural and a touch of classic thrown in. I look for garments that are bold and bright that are a little edgy mixed with a bit of funk as well. I like to have fun with fashion and love to make a statement!