Many people in warmer climates would like to add a 3rd piece (that extra garment that adds some extra interest) but find it's too hot for a jacket, so why not try a waistcoat.
5 Easy Ways to Style Waistcoats as a Third Piece
Wear a vest over a dress
Wear a casual or unstructured waistcoat with shorts
Wear your waistcoat with your jeans over a tank or tee
Wear it to work over a pencil skirt and blouse
Wear a waistcoat with your dress pants and metallic accessories as an evening outfit – even just over a lace edged camisole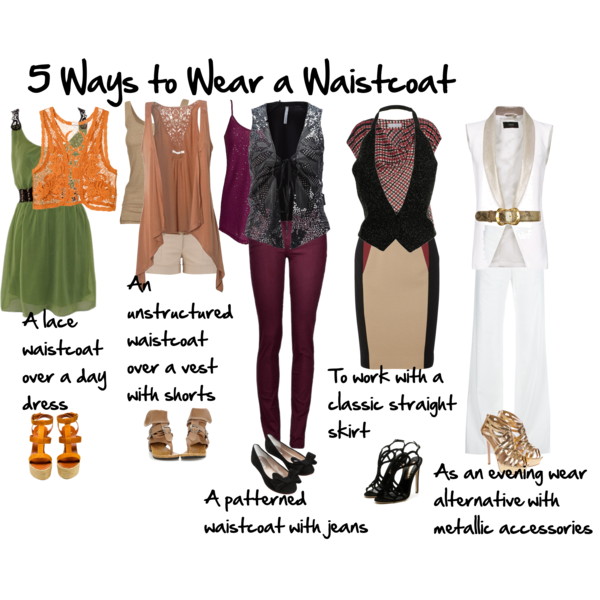 Waistcoats Come in All Different Fabrics and Formality
Waistcoats are not always the traditional suit fabric, they come in all sorts of fabrics, from denim to lace (like I'm wearing below). Some are unstructured and soft, others are more formal and structured. Looking for a summer structured waistcoat?
Why not try and find one like the black one pictured here which only has a waistband and halterneck, so that you back is uncovered.
They are great to wear over a tank top, particularly if you don't like to show bra straps, they add that extra layer that hides all sorts of added extras, but if they're in a light fabrication won't make you feel too hot.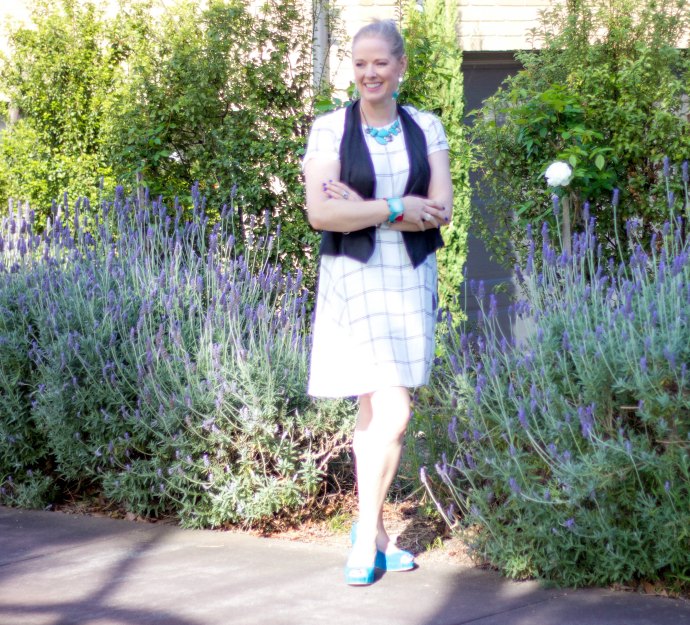 In the office, you may find that a waistcoat can replace a jacket during the summer months.
You could even wear one with a pair of shorts, provided it's made of jersey and unstructured.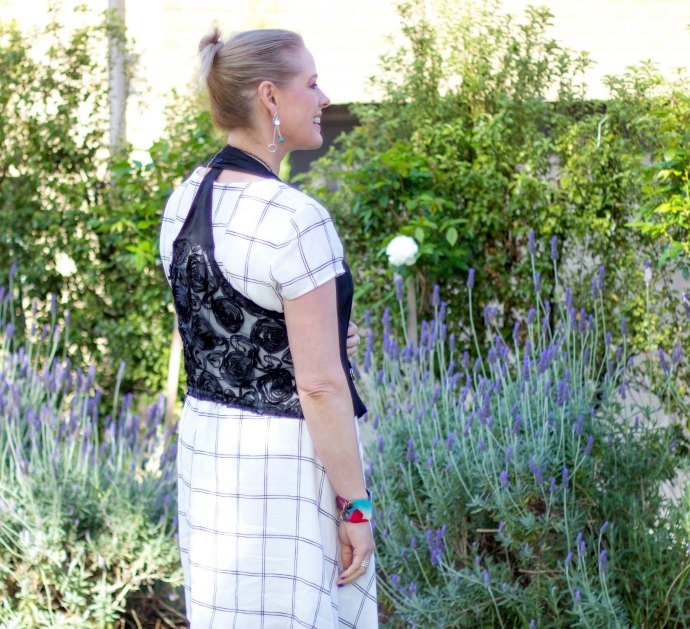 A waistcoat with a little detail can make a plain outfit interesting. The ribbon lace back is the reason I bought this waistcoat – it adds a textural as well as a decorative element to the back of my outfit (as they say – business from the front, party at the back!).
More Tips on Wearing Waistcoats and Vests