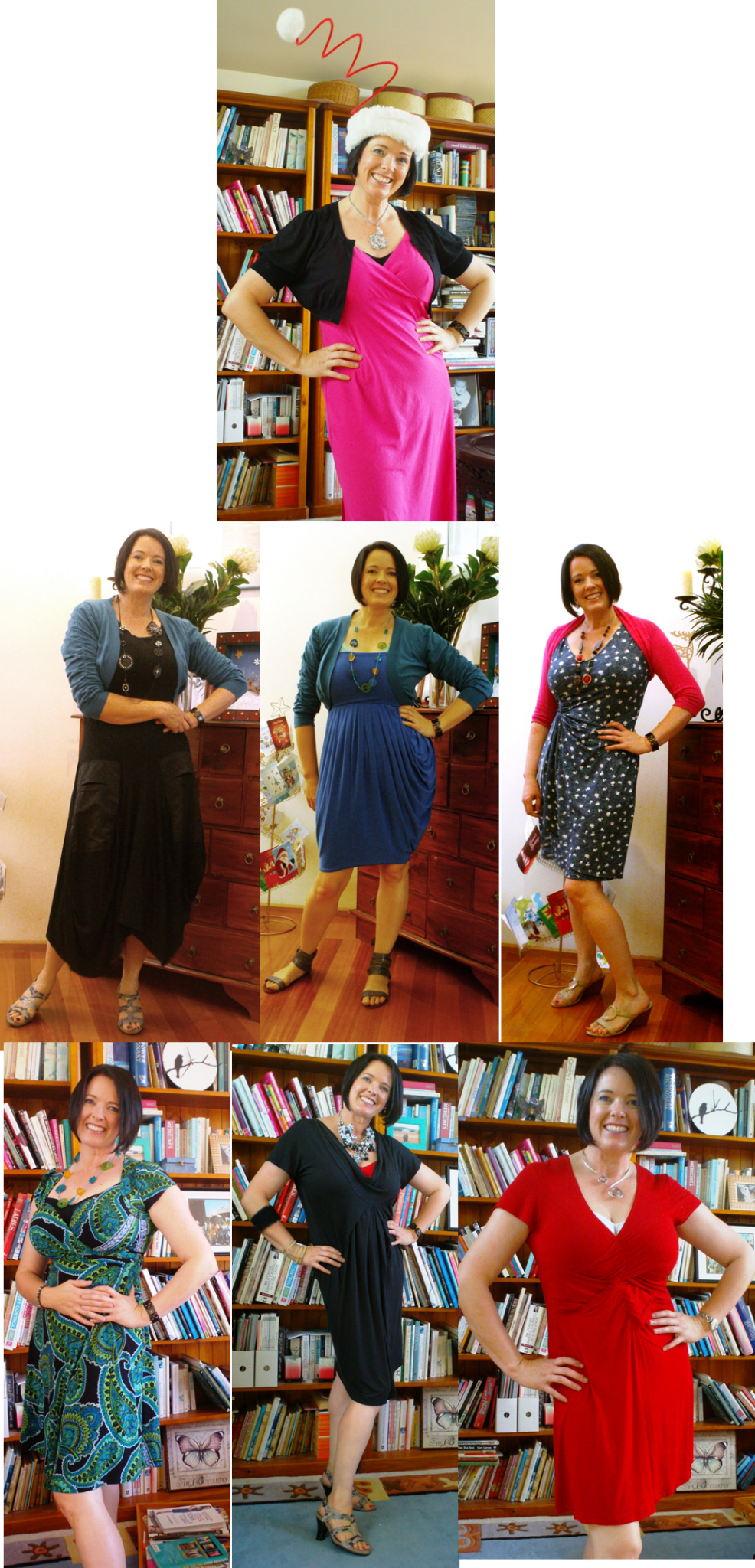 Merry Christmas, Hannukah or Festive Season, whatever your beliefs I hope you have an excellent holiday season.
Australia pretty much shuts down for the next couple of weeks, and at the end of the week I'm off to visit the lovely Jan Fisher in New Zealand and will be spending part of my time on a boat there in the Bay of Islands with no internet connection, so expect posts to be sporadic from now til mid-January.
I really appreciate you all, your comments, your kind words, your email, your questions and I look forward to helping more of you solve your wardrobe dilemmas in the next year.
What I wore this week from top L-R:
Hot pink dress with Wild Bling peacock necklace and black b-string and Santa hat from the ex-Mother-in-Law
Dress from favourite boutique Mon Amore Paris, Cue teal shrug, necklace from Chelsea
Dress from Quick Brown Fox with Verily necklace and cue shrug
Leona Edmiston dress and shrug from Temt
Karina Gala dress with Verily necklace
Coles Mix dress with red b-string and Wild Bling necklace
Red Verge dress with necklace from a market at the Gold Coast and white b-string
And I'm Dressembering for Care Australia who will help women and children to have better lives – so please sponsor me here – it's not too late – and every dollar counts (you can sponsor me for as little as $1).