Many who work in the corporate world now wear a relaxed business rather than formal business style of dress. Formal business is easy, team a suit with a shirt and put on some hose and pumps and off you go. It's kind of like a school uniform. Relaxed business is so much trickier to interpret and is where so many people go wrong, most frequently wearing clothes that are too informal for work. So how about putting together some great relaxed business capsules to make your work life easier.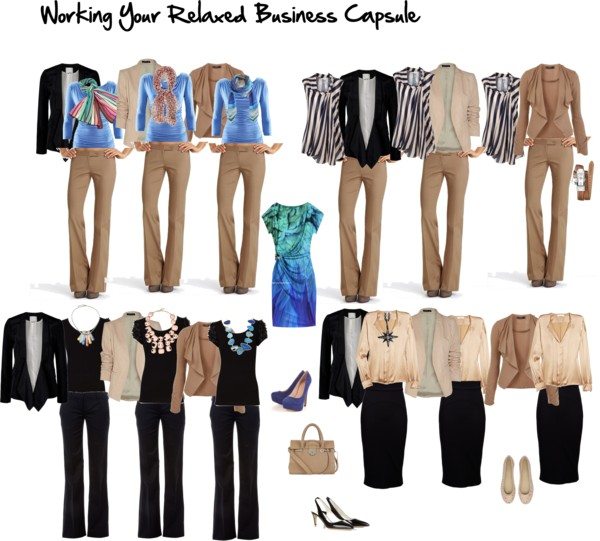 Don't forget your accessories, adding a scarf or necklace will change up your look and provide that all important focal point.
This capsule of clothes will provide for 7 weeks of alternative outfits. Not too shabby for 11 garments.
Relaxed business is a step down from the suit of formal business wear, but still requires some structure, so a jacket that can be worn over the top is an essential item. Tops are best in woven fabrics or fine knits. Shoes should still cover your toes, and avoid showing too much skin.