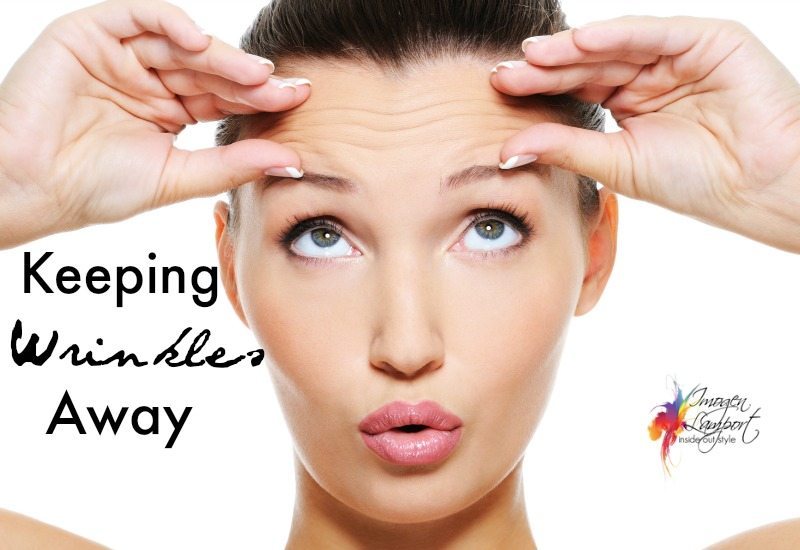 I'm often asked for my beauty tips as people think I'm at least 5 years younger than my chronological age. My biggest tip is to wear sunscreen.  Environmental damage from the sun and pollution (smoking is a terrible pollutant and causer of wrinkles too, fortunately I've never smoked).
At the moment here in Melbourne it's hot, stinkingly hot, and very easy to get burned with extreme UV ratings, so don't forget to slip, slop, slap.
If you have got burned what do you do?
Sunburn is a burn, so you want to cool the area first, cool it with an icepack wrapped in a tea towel for 20 minutes or so can help to take away some of the pain.
Then moisturise with some after sun, they often contain soothing ingredients like Aloe Vera.
Avoid products with retinol and topical acids, like AHAs and glycolic acid.
Don't forget to reapply your sunscreen every 4 hours, and don't leave your sunscreen in the car or other very hot place, the ingredients will break down and make the sunscreen ineffective, not something that you want.
If you're in Australia, count yourself lucky, all sunscreens on the market have to meet Australian Standards, which are high, and so they are all broad spectrum sunscreens, protecting from both UVA and UVB rays.  In other countries this may not be so (USA for one), where you'll need to read the fine print to make sure that you get the full protection of a broad spectrum sunscreen.
What does the SPF mean?  Sun Protection Factor, basically, how long you can stay out in the sun with the sunscreen on without getting burned.  In an Australian environment where it takes an average of only 10 minutes to get burned in summer, an SPF 15 means that you get 150 minutes of time in the sun, doesn't matter if you reapply after 150 minutes, you will still get burned after your 150 minutes is up.  In Australia sunscreens are only allowed to be labelled up to SPF 30, as the government doesn't want people to get a false sense of security by being told they have and SPF 100 on, and stay out too long.  You may be buying a higher SPF than labelled, but don't count on it.  You still need to reapply the sunscreen as sweat and the affect of the sun breaking down the ingredients in sunscreen means that it becomes less effective over time.
So, want a magic potion to keep wrinkles at bay? Sunscreen is it.
Shop for Sunscreen Now!