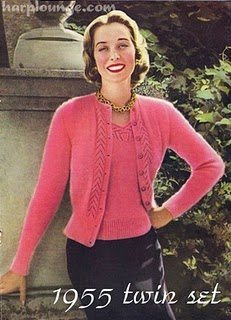 I was recently reading a newspaper article that contained the predictions of futurists, those people who try and predict the upcoming trends. Some interesting thoughts that I'll share with you.
On the Rise
Handmade goods
Op Shopping
Bargain Hunting
Twin sets
Pearls
Out of Fashion
Plastic surgery
Looking sloppy
Conspicuous brand names
Paying full price
It appears with tougher economic times we look to nostalgia for inspiration and think more about wastage and frugality. Thus I'd also expect to see longer skirts and more conservative clothes that goes along with this.
Do you agree or disagree? What do you think will be the big trends of the next 5 years?