There are lots of problems with the fit of commercially made garments, these are things that if you're making the garment you can alter out of the pattern.
But before you buy, make sure these are not problems built into the garment for you. There are some common issues with fit that are reasonably easy to avoid.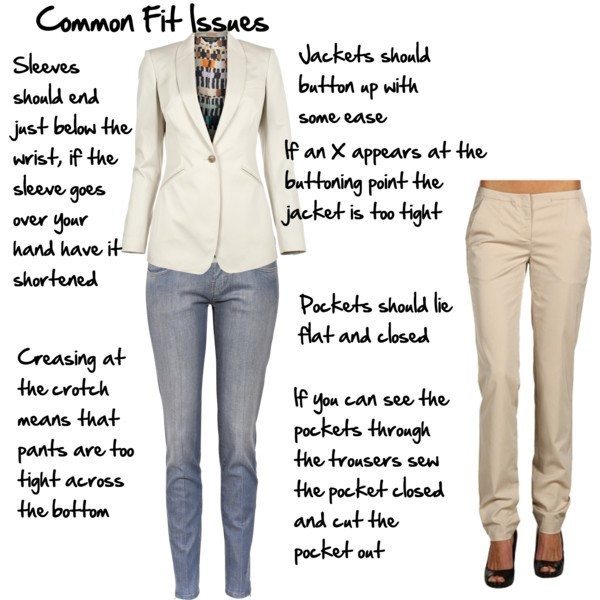 Most Common Issues with Fit
Pants/Trousers are one of the hardest garments to fit as there are so many fit points and women's bodies are so uniquely shaped. Creasing at the crotch can either mean there is not enough fabric (pulling) or if there is a big pouch of fabric at the crotch, then the rise is too long (can't be fixed).
Sleeves should end at the wrist, not halfway down the hand (it makes you look like you haven't yet grown into your clothing).
Waistbands should fit so you can slide two fingers between your flesh and the garment, too lose or too tight and you won't get a nice line (and it won't be comfortable either!).
Busts are the other tricky fit point for many women.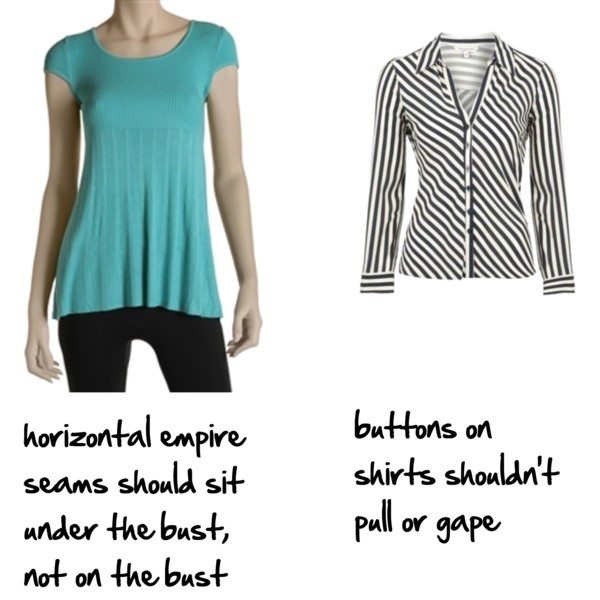 If you have a top that has a horizontal seam across the front it should either sit just under the bust or at the waist, never across the bust (this is a particularly common problem if you have a large bust.
Shirt buttons shouldn't pull or gape, particularly across either the bust or stomach. If they do the shirt is too small and you need to go up a size and potentially have the shirt altered to fit your shoulders or waist.