Today I'm lucky enough to have Lisa from Privilege share some of her thoughts about style. Lisa lives in Northern California, USA.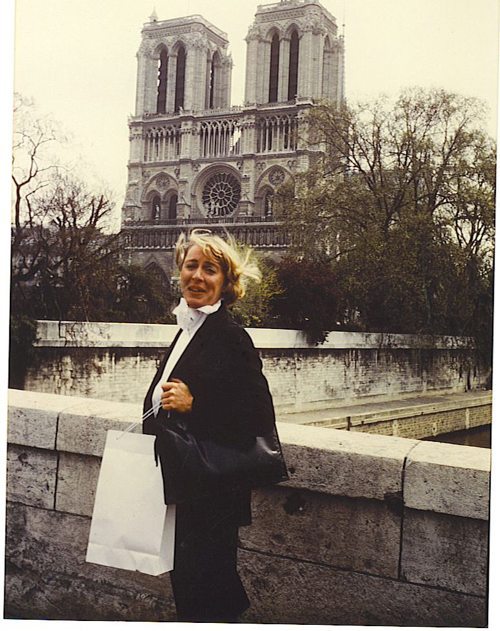 1. Who inspires you?
This may sound platitudinous, (big word of the day) but it is in fact my mother. I remember her as well in a black Donald Brooks 1960s cocktail dress – u-shaped necklace embellished with enormous emerald-cut rhinestones – as in her bandanna, jeans, workshirt and sneakers. Because the bandanna, as you might imagine, set off the blue of her eyes and coordinated with denim. White Keds added a certain snap. That's mom above, BTW, in Paris in the late 80s. Her black skirted suit almost certainly worn with boots. The bag, unlogoed, her high collar adding an original and perfectly proportioned touch. Above all, the complete lack of concern about what the wind was doing to her hair.
My mother dresses perfectly and appropriately for all occasions. She never shows off, she never throws in the towel, upon seeing a piece of clothing I always know what mom would think of it. To be both memorable and appropriate seems like a goal.
2. What's the secret to looking polished? What's your favourite short cut to style?
The two best things you can do to have immediate impact on your style quotient are a) get a good haircut b) buy a few classic jackets, i.e., a peacoat, a 3/4 trench, something leather. People skim the world and make snap judgments. Your hair and jacket may be all they ever see.
3. What is the one thing you would spend a lot of money on?
I confess to a luxury addiction. What? It was all the fault of my childhood. Isn't everything? So I spend money on whatever I know I really want, can afford, and believe I will wear. One can't always know in advance what clothing will lift your spirits. Nor what pieces will resurface in your wardrobe over and over again. Although improved by common sense, style isn't always rational.
4. That said, I wouldn't spend a lot of money on a trend breathing its last. I wouldn't buy expensive gladiator sandals right now. Nor expensive leggings.
5. What is your current obsession?
A non-black leather jacket. In my 50s, I find while bombers and blazers are out, a jacket with moto-styling can still play a role. Besides, I think it'll look great with my brown Aerosoles. No, I am not kidding. They're edgy, for Aerosoles. While I covet this: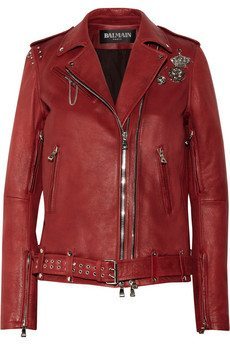 I am likely to end up with this: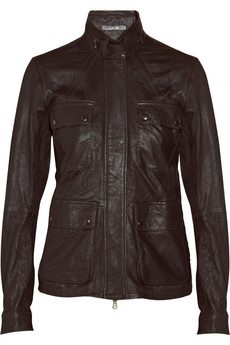 Or this.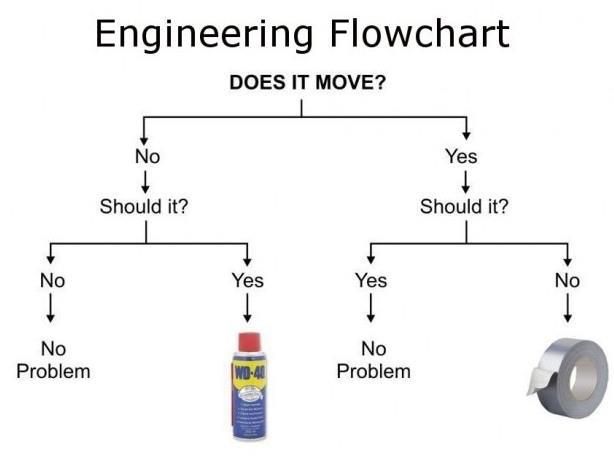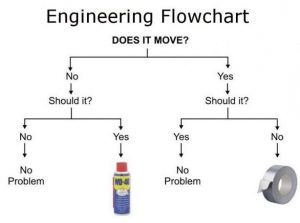 I like to covet things and then say never mind. I have learned not to mind giving up objects, as long as I persist in other dreams.
6. What's the best piece of style wisdom you've ever received?
Dress your body for your life.
7. What is your favourite current trend?
Bits and pieces of 1970s Edwardia. (Is that a word? Or should I say Edwardiana?) Jackets with tails. Velvet for daytime. Brocade.
8. What's the worst current trend?
I've grown annoyed with leggings/skinny jeans ending in a pair of round-toe ballet flats. The scarf wound round one's neck doesn't compensate. Not a bad trend, at all, when it started. But, just as we flung our low-cut jeans aside, time to move on to other silhouettes.
9. What are your favourite websites?
My favorite style blogs are:
New York Magazine's The Cut (funny, up-to-the-moment, fashion business and goods to desire)
High Snobiety (like The Cut, only edgier)
The Preppy Princess (for all things preppy and classic, The Princess has a background in news reporting and manages to slip quite a bit of intelligent perspective and commentary on fashion in amongst the pink and green)
Already Pretty. Sal's musings on body image and creative shoes warm one's spirit.
For my true addiction, i.e. pictures of jewelry, Catbird, Beladora, Wendy Brandes, and Ylang23
To say nothing, of course, of Inside Out Style. The advice here feels like data, rather than sheer opinion, and I believe there's nothing better for the science of living than data.
Thank you Imogen, for your insight, and the invitation.
Images:
Balmain, via net-a-porter
LOT78 via The Outnet
All Saints