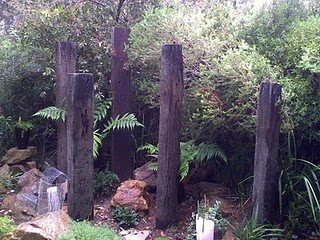 I'm currently on holiday in Canberra with my kids, seeing the grandparents and a load of friends, so still powered down, but I've decided to have a series of guest posts from other bloggers around the globe, it's always fascinating to find out what others think of as essential, and their own definition of their style.
Tomorrow you will get to read a post from Renee, The Bra Queen, and I will shortly be resuming normal services.
Today's pic is from a garden sculpture my mother built in her garden (with the help of a couple of strong lads).