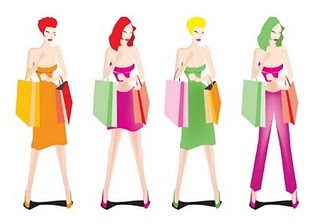 Happy New Year to you all. I hope 2011 brings much happiness for you all.
To help you along the way why not think about getting your wardrobe sorted out for the new year with these 5 easy to follow image resolutions.
1. I will only buy what is flattering to me, the colours that make me look healthy and vibrant, the styles that make my body look fabulous and make me feel good both inside and out.
2. I will avoid buying anything that I have the mental thought of "It'll do" rather than "I love it". I will save my money for "I love it" items, even the basics need to be the best basics for my wardrobe.
3. I will go through my wardrobe and will get rid of any clothing (sell, charity, consignment, donate, swap) that no longer suits my lifestyle or goals.
4. I will alter clothes that I love, but that just don't fit right. Once altered I'll then be able to wear them and feel comfortable and stylish in them.
5. I will look at my clothing through the eyes of someone shopping for their own personal boutique, if the garment isn't good enough for me to buy from a charity or 2nd hand shop, then it does not deserve a place in my wardrobe.