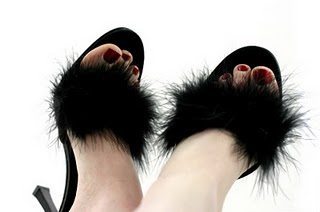 I was talking to my Professional Organiser friend Angela and she was telling me that she'd done a quick survey at a workshop she ran about how many shoes and handbags each of the participant owned. Her group averaged 55 pairs.
I often find amongst my clients there are varying numbers, from 3 or 4 pairs, to say 10 pairs, and then we may get over 50 pairs. Few are in between it seems.
So how about a little poll from my blog readers, how many pairs of shoes and boots (includes sneakers, flip-flops all kinds of footwear) do you own?
How many pairs of your shoes do you wear regularly? Do you live in a climate that requires radically different shoes summer to winter? Do you love your shoes? Do you keep buying shoes because you can never find a really comfortable pair? Do you have all different colours and styles or are many pairs similar? Why do you choose the shoes you wear?