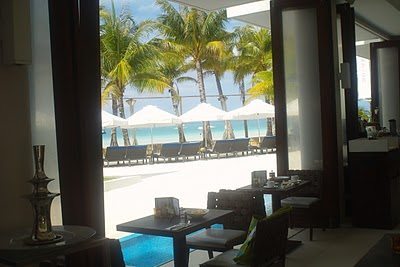 View of the beach from the Discovery Shores Restaurant
I am here in Boracay at the gorgeous Discovery Shores resort with image consultants Olen Juarez-Lim and Denise Ng.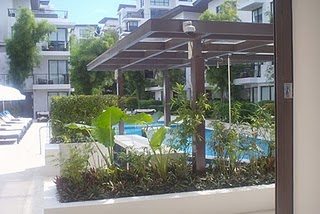 The other day at the cultural session in Manila Miselle Bergonia talked about how you know you're Filipino when you point with your lips. I hadn't noticed this until yesterday when first lying by the beach when she was pointing out some other guests staying at the hotel, then later at dinner when Denise had her purse a little too far away from her on the banquette.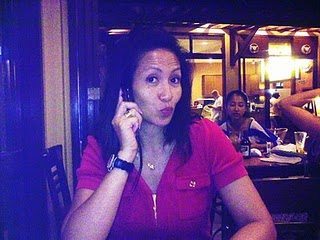 It's a facial gesture used to try and be discreet, but point something out. I took a photo of Olen doing it to show you. It happens pretty quickly so you have to attuned to it. So if you see a Filipino and you think they're pouting, they're not, they're pointing! It was interesting that once I'd noticed it once with Olen, I started noticing it in the staff as they were talking to each other about things that needed being done, or guests that needed looking after in some way or other.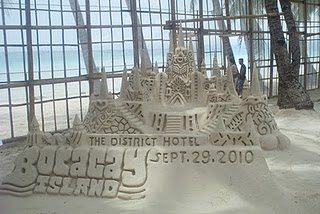 Are there any cultural gestures typical of your country?