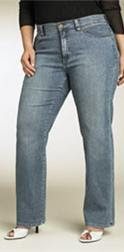 One of the comments left on a post the other day was this:
jinnan-tonnyx said…
Can you explain more about why trousers pull across the crotch on X shapes? I am an X and whenever I buy a new pair of pants my husband always says they don't fit right – and I tell him, they are the right size but ALL my pants have the little horizontal pull line at the bottom of the crotch.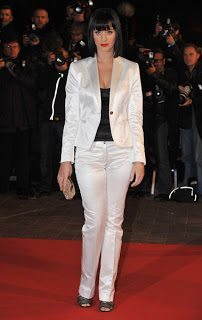 To answer:
So why does this happen? It's most common for X, 8 O, and A, shapes, it is rare for it to happen to a H or V or I shape. This is to do with how much fabric is in the seat of the trousers and the shape and height of the rise.
When you think about clothing manufacture, the patterns are made for a 'standard' body shape and size (never actually sure what that is, and it varies from label to label), so if you have more booty or wider hips, you will often find that the fabric is pulled and horizontal lines pull across your crotch. To avoid this you may need to go up a size and have the waist taken in to fit, or try a different brand which may be more fitted to your body shape.
I often find that clients who regularly get this problem find it almost impossible to find pants that don't have this problem, and in fact it's easier to have pants made by a tailor who will create a pattern for them that will have enough room through the seat and thighs for them to fit comfortably without pulling.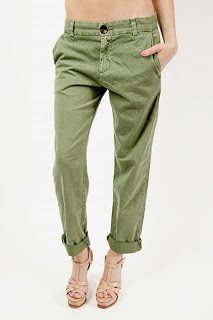 One of the other issues is that the rise is too long, and you get bulges of extra fabric, that no woman can fill out, as pictured above, if this is your issue, look for pants with a lower rise.
Hope this helps!