Not sure of your body shape? Read up on the Body Shapes Explained posts to help you find it.
How to Find the Right Top for X Shape
Best to avoid looking at clothing with these features:
Lots of horizontal detail across the hips.
Patch pockets on the hips
Tops that don't show off your defined waist.
Jackets that aren't tailored to show off your waist, and especially those that end around your lower hips, you're better off with a shorter high hip length.
Distressing on jeans across your hips
Anything boxy or square
Ending your tops down on your low hip (same as for the A shape).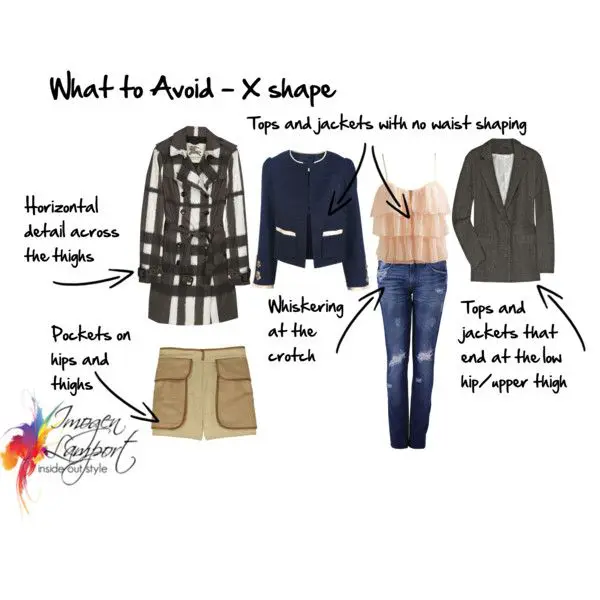 What do you Xs avoid taking into the change room?
Further reading about X shape: