How do you know if your back view is as attractive as your front? It's much harder to see our back view in the mirror, without a series of mirrors. So when choosing jeans, which are the best pockets for your butt?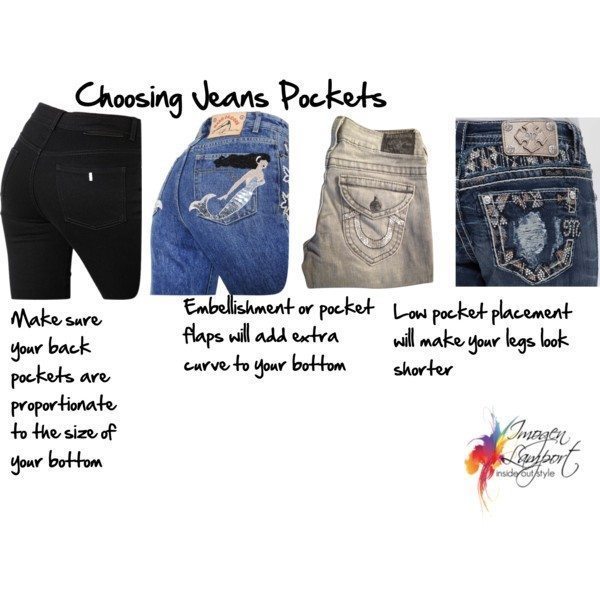 Quick Tips for Choosing Jeans Pockets
Size and placement is really important to increase your booty quotient.
Pockets need to be proportionate to the size of your bottom. Too large an they'll consume your butt, too small and your bottom will look larger.
Pocket flaps are for the flat bottom gals.
Lots of detail will add curve to your butt.
Bootylicious babes need less detail on their pockets, unless they want to highlight their curves, when they should go for lots of embroidery detail.
Want to lengthen your legs? Look for a high pocket placement, low pockets will shorten your legs and lengthen your butt.
And from the front view? Be careful of diagonal pocket openings, unless they sit completely flat they will add width to your hips.