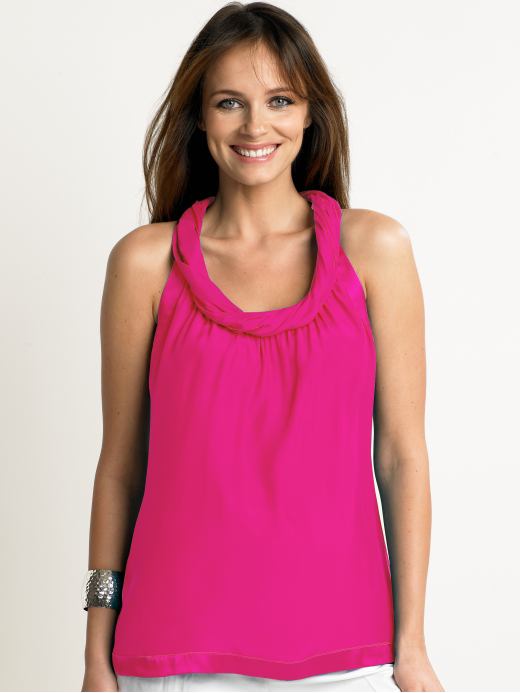 I was shopping yesterday in Century City, LA with lovely blogger La Belette Rouge and she tried on a version of this top at Banana Republic.
It looked great on her, but was about 2.5″ too long and hit at an unflattering point on her hips and made her looked proportionally unbalanced and a whole lot wider in the hips and thighs.
When I suggested that she have it taken up (a simple and easy alteration for a tailor to do), she was surprised as it wasn't an option that crossed her mind. I think she would normally have either lived with the length being too long, or not bought the top because it was too long, when all it needed was a simple alteration.
The top on was very flattering on her figure, apart from it's length. Interestingly, on the website, the version she choose is pictured tucked in so we don't notice it's length. Proportions create balance, make the clothes work for you, rather than thinking that there is something wrong with your body because the garment is 'perfect' and you are not!
The moral to this story? Don't let a simple alteration affect your purchasing decisions, or your mental health.