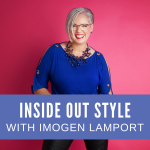 Your questions answered in this video:
0.10 I've moved from city to country and recently retired, how do I look stylish not scruffy but still casual enough so I don't make others feel uncomfortable?
10.22 How do you determine the undertone of greys and taupes?
12.40 I'm struggling to find my style now that I've retired and no longer need a work wardrobe and it also needs a purge
Casual Style
6 Things to Look for When Choosing Dresses and Skirts for Relaxed and Casual Environments
8 Ways to Look Stylish in a Casual Environment when Jeans are Not Your Thing
Undertone of Greys
The Right Wardrobe
Before You Throw It All Out for a Minimalist Wardrobe Read This
Subscribe to my Podcast
You can now get these videos as podcasts subscribe and never miss an episode
Send Me Your Colour and Style Questions
Please do email me your colour and style questions to answer on upcoming videos!