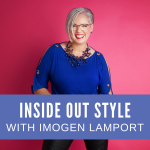 In This Episode
0.10am Can you explain how you determine clear vs muted colouring?
7.23 Can a colour or neutral be neither warm nor cool?
9.30 I have 20 signature colours – how do I determine the best ones?
Personal Colour Analysis
https://insideoutstyleblog.com/2010/12/personal-colour-analysis-finding-the-harmony.html
Universal Colours
Signature Colours
Subscribe to my Podcast
You can now get these videos as podcasts subscribe and never miss an episode
Send Me Your Colour and Style Questions
Please do email me your colour and style questions to answer on upcoming videos!