Have you ever had the experience of purchasing a garment or accessory online and then realising it's not quite the colour you were hoping it to be when it arrived at your place?
It's not uncommon even when you buy in stores, that when you get the item home into your lighting (or natural daylight) and compare it to other items in your wardrobe that you realise that the colour isn't what you thought it was (colour memory is a bit like perfect pitch – very few people have it, which is why a colour swatch is such a useful tool).
I recently bought a pair of shoes online and when they arrived I discovered the colour was warmer than it had appeared in the photograph, so rather than send them back, because I liked the shoe and they are quite comfortable, I decided to turn my hand to shoe painting to make them into a colour that I do love, and that works in my wardrobe.
How to Paint Your Shoes with Angelus Shoe Paint
The first thing I did was to tape up the fabric elements of the shoes to ensure that none of the shoe painting products ruined it.
1. Deglaze Your Shoes
The first step is to "deglaze" the shoe, taking off any protective coating that the shoe has which I used Angelus Leather Preparer and Deglazer to do (I only needed the smallest size bottles and I still have heaps of leftover, which means I can paint more shoes without having to buy more, in fact, while I was painting my shoes, I also painted a pair of my husband's shoes navy as well that had been a warm beige – a colour that he never wears so these shoes were getting no love or outings).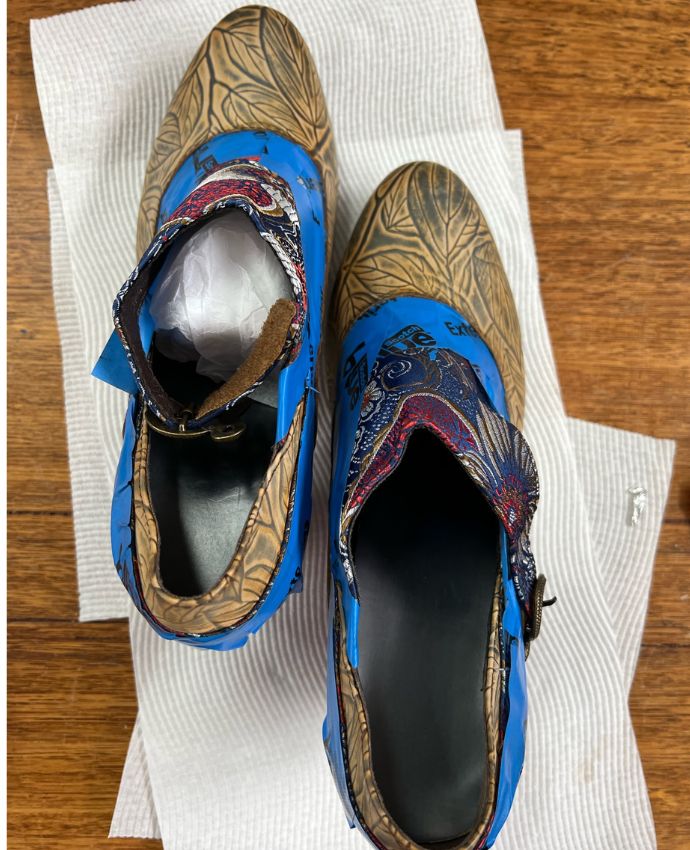 2. Mask Any Areas You Don't Want to Get Paint On
I used a painting masking tape to do this, it took a little patience to cut the curves in so that I would get a nice finish.
3. Paint Your Base Colour
Once the shoes were deglazed. I decided because I wanted to wear these with darker blue jeans, to paint them a navy blue using Angelus Navy shoe paint. I discovered after I'd painted them navy, that the leaf pattern (which is embossed onto them) became virtually invisible, so I got some red Angelus shoe paint and carefully painted the embossed lines to bring that pattern back onto the shoes.
I did 2 coats of paint though it looked great after one coat.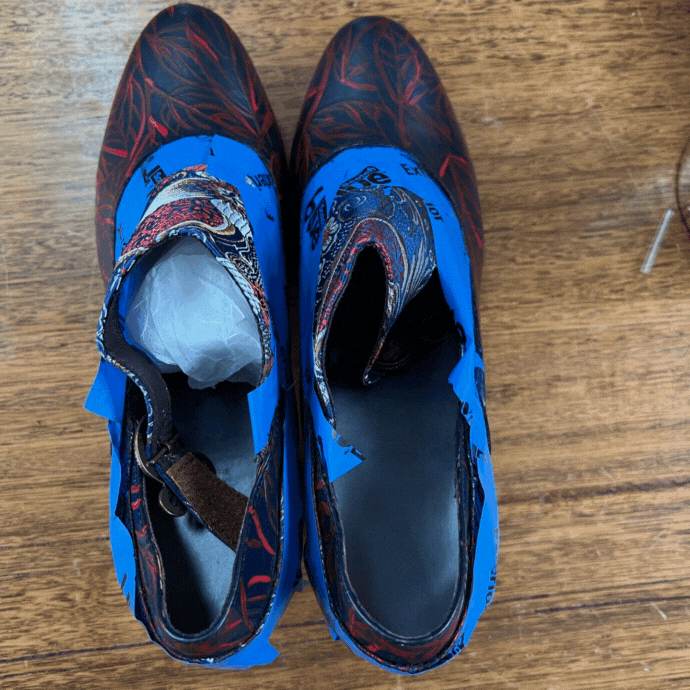 4. Finish with a Topcoat
The final step is to finish with a topcoat that protects the painted finish, I used the Angelus Clear Satin Finisher which I painted on and left to dry before wearing the shoes.
It's a truly simple process, and I love how the paint covers easily, so you can turn any coloured shoe into a completely different colour!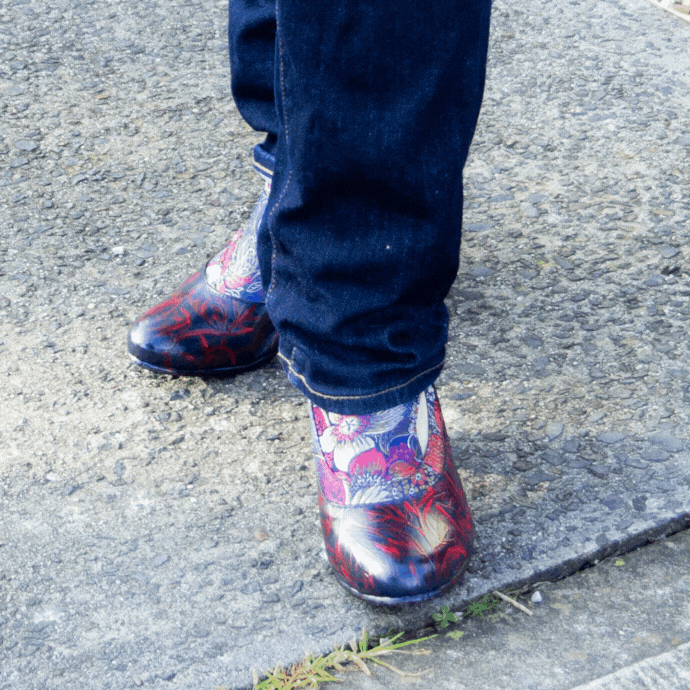 Are you inspired now to change the colour of your shoes from something that doesn't really work well with your palette and wardrobe to one that you'll get lots of wear from?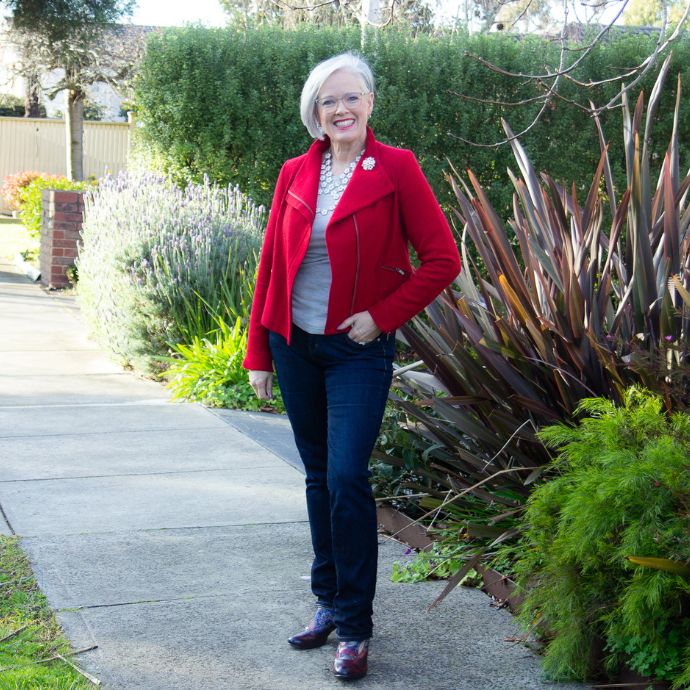 Just like you can paint the walls of your house a different colour when you want to (or they get dirty or dull) you can also do the same to your shoes!
Have you tried out changing up the colour of your shoes or painting details on them?
Changing Up the Colour of Your Shoes and Accessories