So What is Smart Casual Anyway?
Smart casual treads the line between more businesslike or formal wear and relaxed casual everyday attire. It's ideal for many relaxed business settings and social occasions with polished, yet relaxed attire. As such, nailing the perfect smart casual look requires balance.
A common way to achieve a smart casual look is to pair pieces of slightly different formality levels – taking basics like tailored dresses or pants and pairing them with nice but more casual pieces.
This relates to one of my Principles of Co-ordination – Level of Refinement.
Dressing up a casual outfit
Dressing up a simple outfit such as jeans and a t-shirt can be done by switching out lighter coloured jeans with obvious distressing with a pair of well-fitted jeans that are uniform in colour such as white or dark wash jeans. The more distressed a pair of jeans is the more casual it becomes.
Structure in your outfit always makes you look more professional. The structure of a collar tells the world you mean business so wearing a collared or a smart blouse with your jeans rather than a t-shirt with your jeans is going to make it smarter. Adding blazer or a moto jacket with edgy details will add interest and an element of structure to a casual outfit.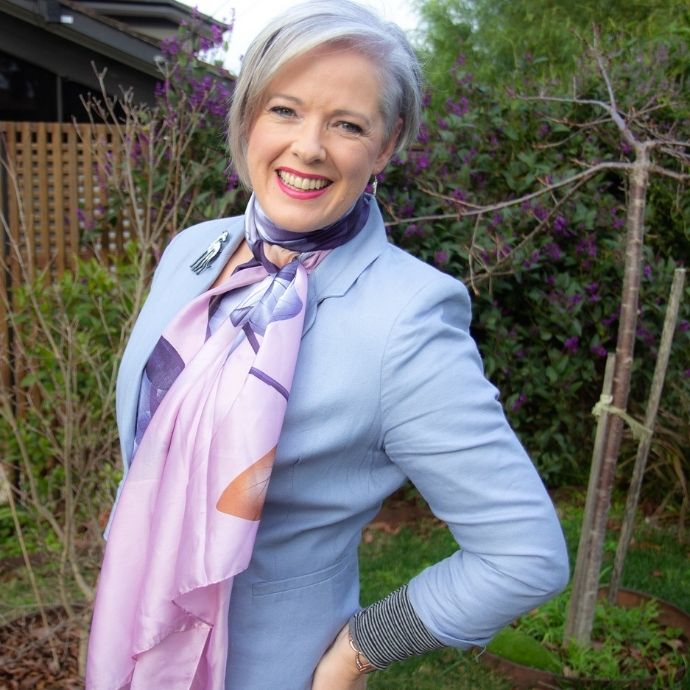 Adding some sheen to an outfit will also elevate it. Switching out a wool scarf for one with sheen such as silk or switching out sneakers for a pair of patent heels. Use a statement accessory or two to make a bold statement – think big hoop earrings or a delicate headband to add a little something extra and polish things up a bit.
The result of adding details beyond the t-shirt and jeans is visual complexity. There's more to take in, so people's eyes linger longer on the focal points you create with your accessories – if you want tips on how to Accessorise with Style – check out my video masterclass here.
Dressing down a formal outfit
Adding a denim jacket is a great way to relax a formal outfit. The contrast between something dressy and cool denim remains a classic styling trick favored by the best dressed everywhere.
For texture and warmth, a cardigan or chunky cable knit jumper will also dress down formal outfit.
Dressy pants can be dressed down by combining them with casual shoes to create a more relaxed vibe – ballet flats, ankle boots, knee-high boots or even fashion sneakers would work well.
Improve Every Outfit
If you're keen to really find a way to improve every outfit, to create ones that follow your style recipe and that really sing – check out my Outfit Masterclass – it's packed full of stylish goodness that will truly take your style to the next level.
Further Reading
What are the Principles of Coordination – Levels of Refinement
How to Add a Touch of Glamour to Your Everyday Casual Outfits
Understanding the Style Puzzle – 9 Keys to Unlocking Your Style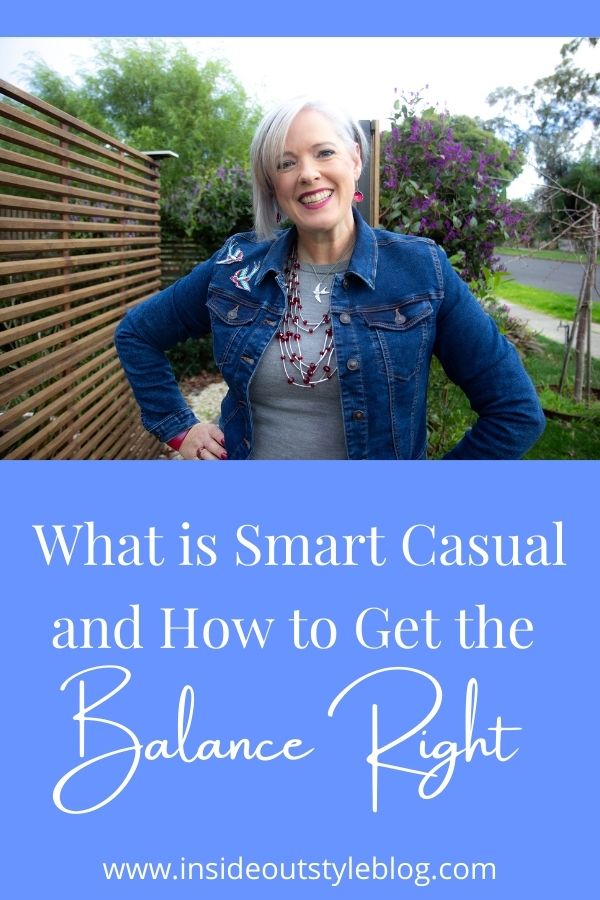 You are invited to the Inlinkz link party!