Reader Question – I'm a low colour contrast, high-value contrast creative type who adores print. How do I choose a print with these concepts in mind? I'm keen on blue and white prints.
Identifying Monochromatic Prints
A common misconception is that monochromatic patterns and prints are black and white (and sometimes greys). But it actually just means prints of separate shades of one colour. Any colour!
Mono = one
Chroma = colour
Therefore monochromatic = one colour.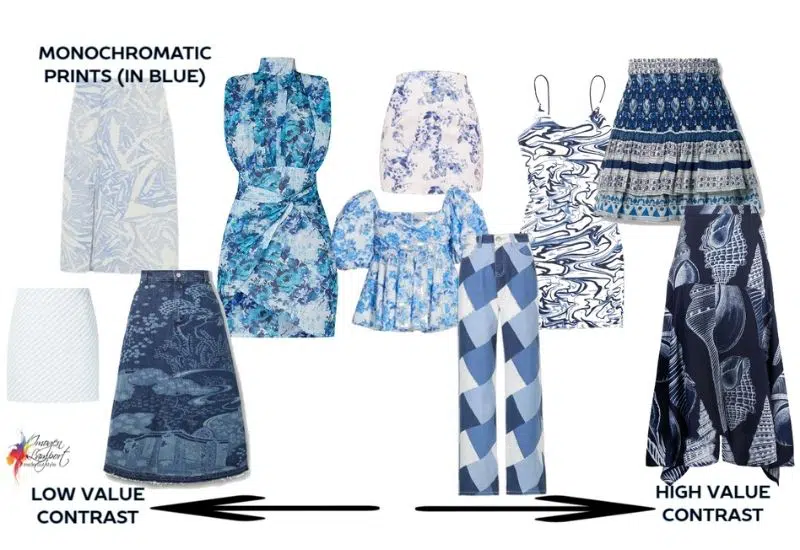 Light and dark blue is a monochromatic colour scheme as it is shades of the same colour. You can add value contrast in a monochromatic outfit because we can have light, medium and dark versions of the colour allowing you to wear different shades of a single colour to create an overall tonal look.
Monochrome, when not tonally varied, can look flat (it can be just one shade of one colour). A pattern or print helps to depth and interest to a monochrome outfit, providing a place for your eyes to rest and draw attention to. This creates balance and is incredibly important for our brains to register this as "aesthetically pleasing".
There are many different styles of prints – prints like stripes are more conservative and traditional, whilst something more abstract like is more creative. Mixing prints is another way of making more traditional prints appear more creative as well.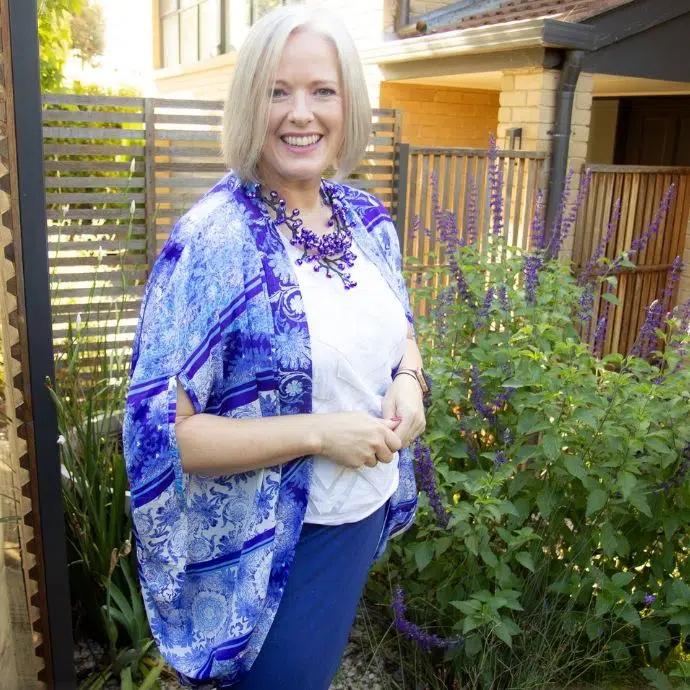 Monochromatic patterns or prints in blue can be constructed with purely shades of blue or shades of blue with elements of achromatic, or no colour, shades such as black, white or grey.
Patterns and prints have a number of elements that influence how we see them – scale; density; contrast; order; intensity and style.
There are monochromatic prints that appear obvious and stark. We notice that difference because of how the print is constructed. These prints suit someone with a low colour contrast and a high-value contrast.
There are prints such as fine pinstripes and checks that are more blended where from a distance, one colour merges into the next and lose its value contrast. These prints suit someone with a low colour contrast and a low-value contrast.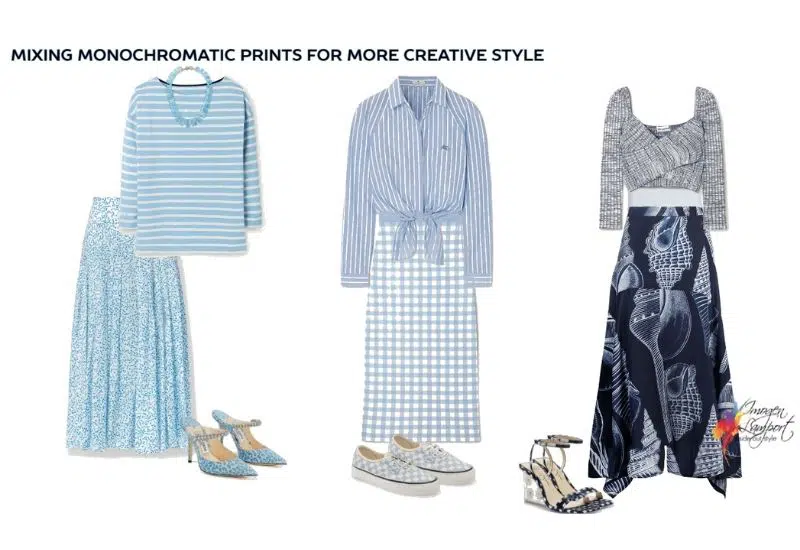 Don't forget that different textures, unique garment design and the use of layers can add interest and features to your monochromatic outfit.
Further Reading