Watertown, New York based blogger Shelbee shares her Stylish Thoughts this week. Shelbee writes Shelbee on the Edge.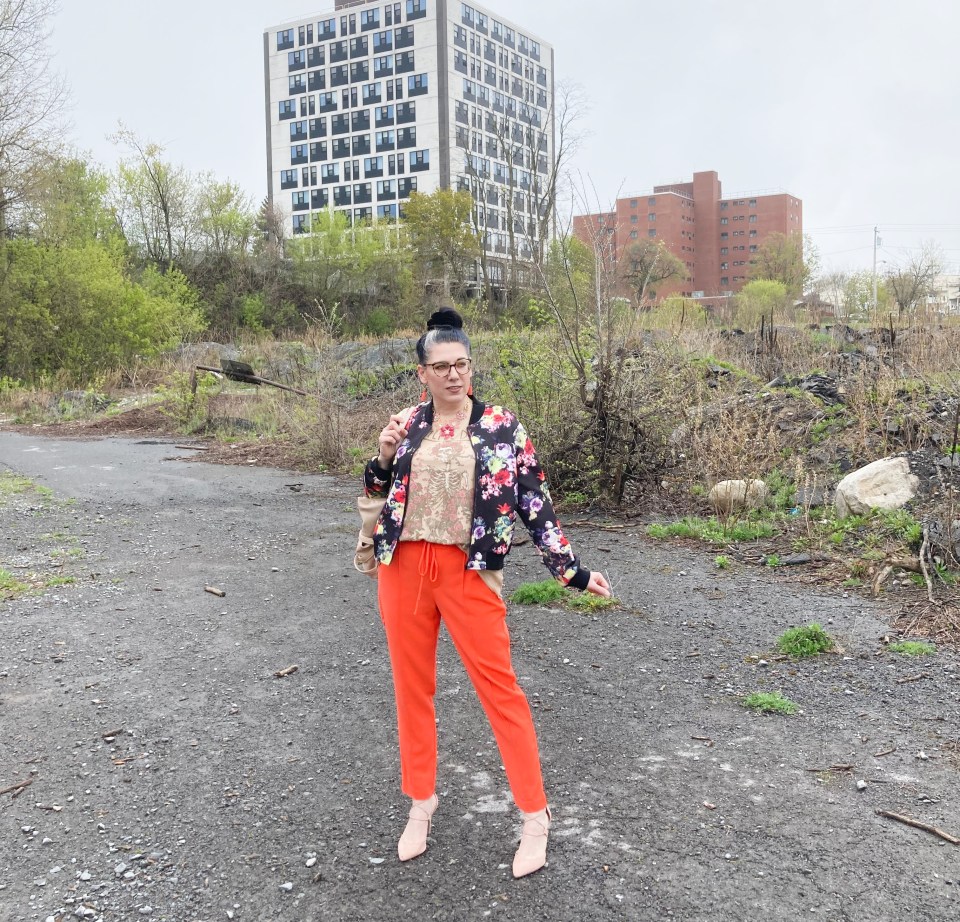 What is the secret to great style?
I think the secret to great style is finding pieces that make you feel beautiful and happy. If your clothing makes you happy, you will always be smiling and a smile is absolutely the best accessory anyone can wear. People with vibrant, infectious smiles shine brighter than any style tips could accomplish.
What is the one thing you would spend a lot of money on?
I am not very into designer brands or spending piles of money on investment pieces of that nature. But I will spend a lot of money on bras. Measuring at a 36H, it is very difficult to find supportive and comfortable bras. Quality wins over quantity and price tag when it comes to my bras. My favorite brand is Prima Donna which caters to large breasts but their bras retail for $150 and up. I will also spend a lot of money on cowboy boots!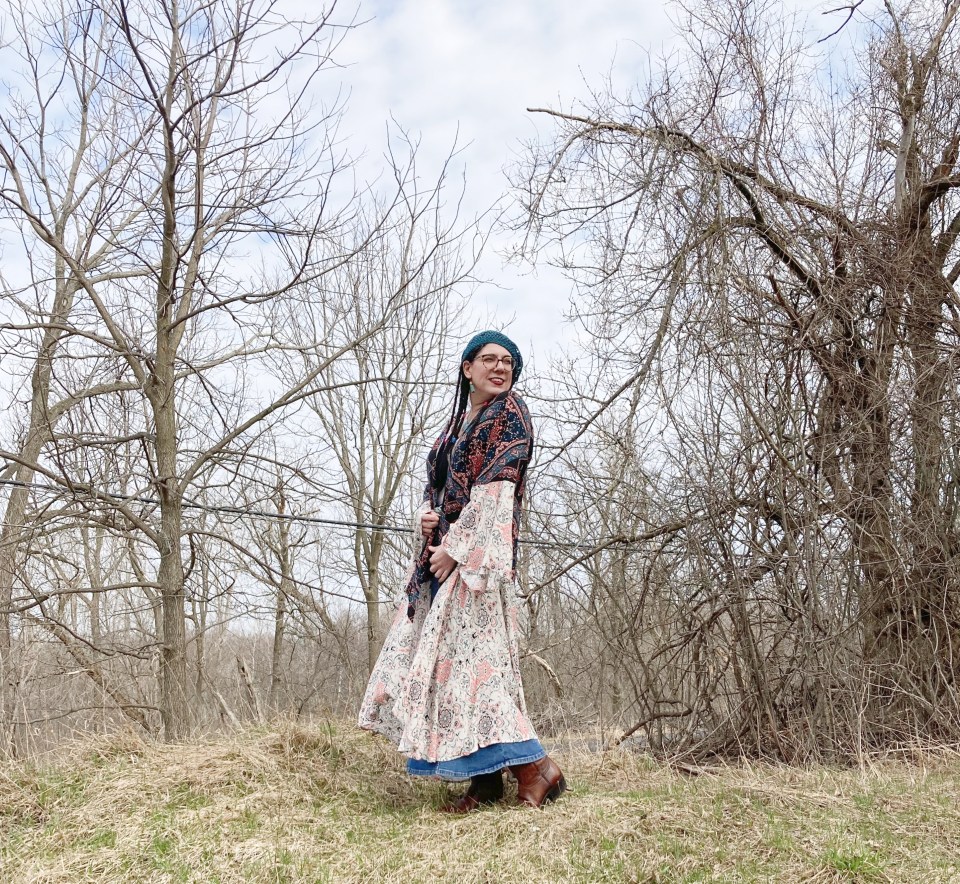 What is the one thing you wouldn't spend a lot of money on?
Makeup, skin care, and hair care products. While I use all three of these things, I absolutely cannot bring myself to purchase high end products and have stuck with the basics that you can find in any drug store. Actually, I have recently added Pond's cold cream to my skin care regimen and it is by far my favorite moisturizer. I have reviewed many different skin care brands on my blog that retail for hundreds of dollars and Pond's is still the best.
What is your current obsession?
Oversized men's button down shirts! I love to lounge in them but they also have so much styling versatility and pair perfectly over leggings or tied at the waist with denim shorts. You can style them as jackets over dresses or even as dresses themselves if they are long enough. I look for them in second hand shops and now have a collection of rainbow colors.
Who inspires you?
There are so many people who inspire me that it is difficult to list them. But a general characteristic that they all share is their authenticity in showing their genuine selves to the world. We live in a society that encourages authenticity but doesn't really accept it. It is very intimidating to put yourself out there when you know that you do not fit the societal ideal. So the people who can do that boldly and bravely really inspire me to be the same way.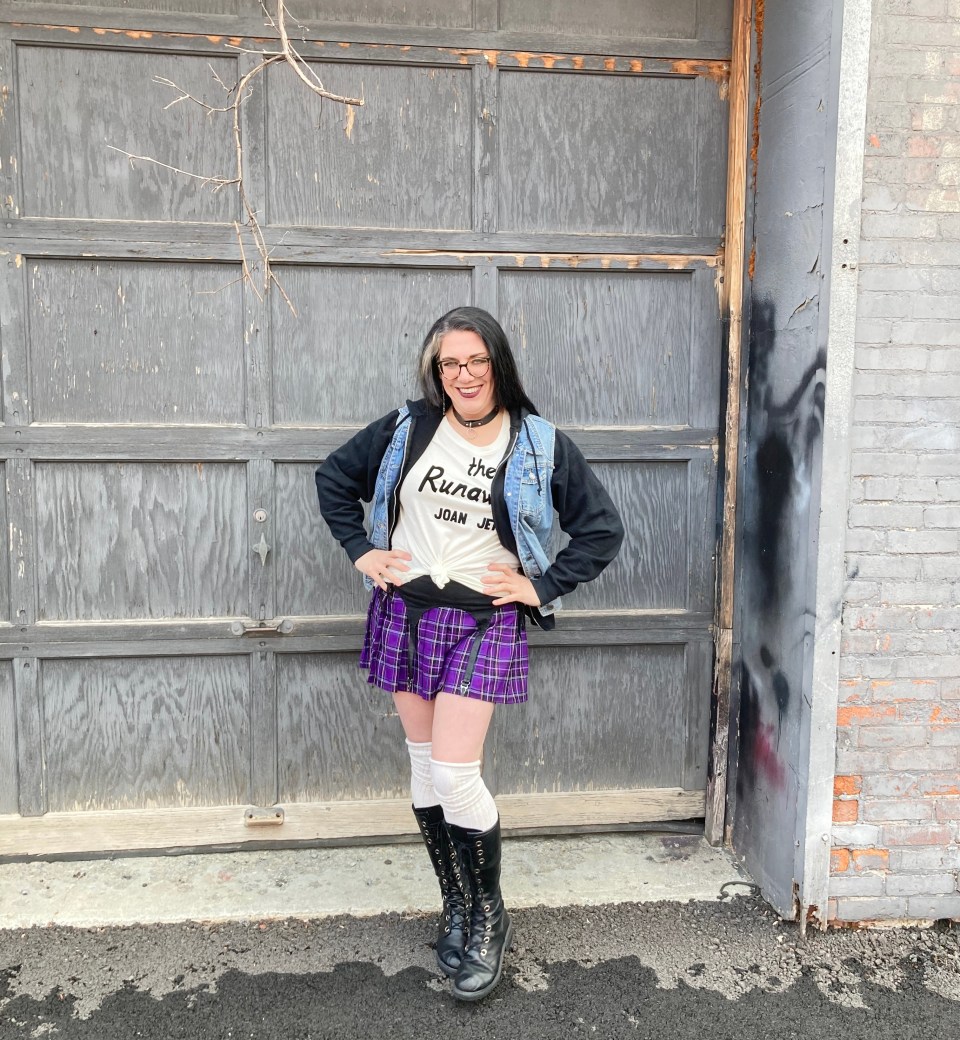 Do you have a signature piece or style?
I have tried to answer this question dozens of times over the years and all I ever come up with is my style very much resembles a chameleon! I change it up on a daily basis depending on my mood. I view outfit creation as a way to be whatever I decide to be on any given day. Some days I feel like a bohemian princess and other days I feel more like a dark and disturbed Goth girl. I can go from office appropriate to school girl sassy with one quick visit to my closet. You never know what you're going to get when I emerge from the magical closet room. I never know what I'm going to get when I enter!
What's your secret to making yourself stand out?
Honestly, I never seek to stand out. I was a painfully bashful person in my younger years and it is a battle I still fight internally so doing things purposefully "to stand out" is just not for me. That being said, I still think I stand out because I am the type of person who tries really hard to always present my genuine self to the world no matter how quirky and strange I may seem to some. I live daily by the mantra of say what you mean and mean what you say and be kind and respectful about it. So I do that…And I think it is the uncomfortable topics that I choose to write about that make me stand out more than my style.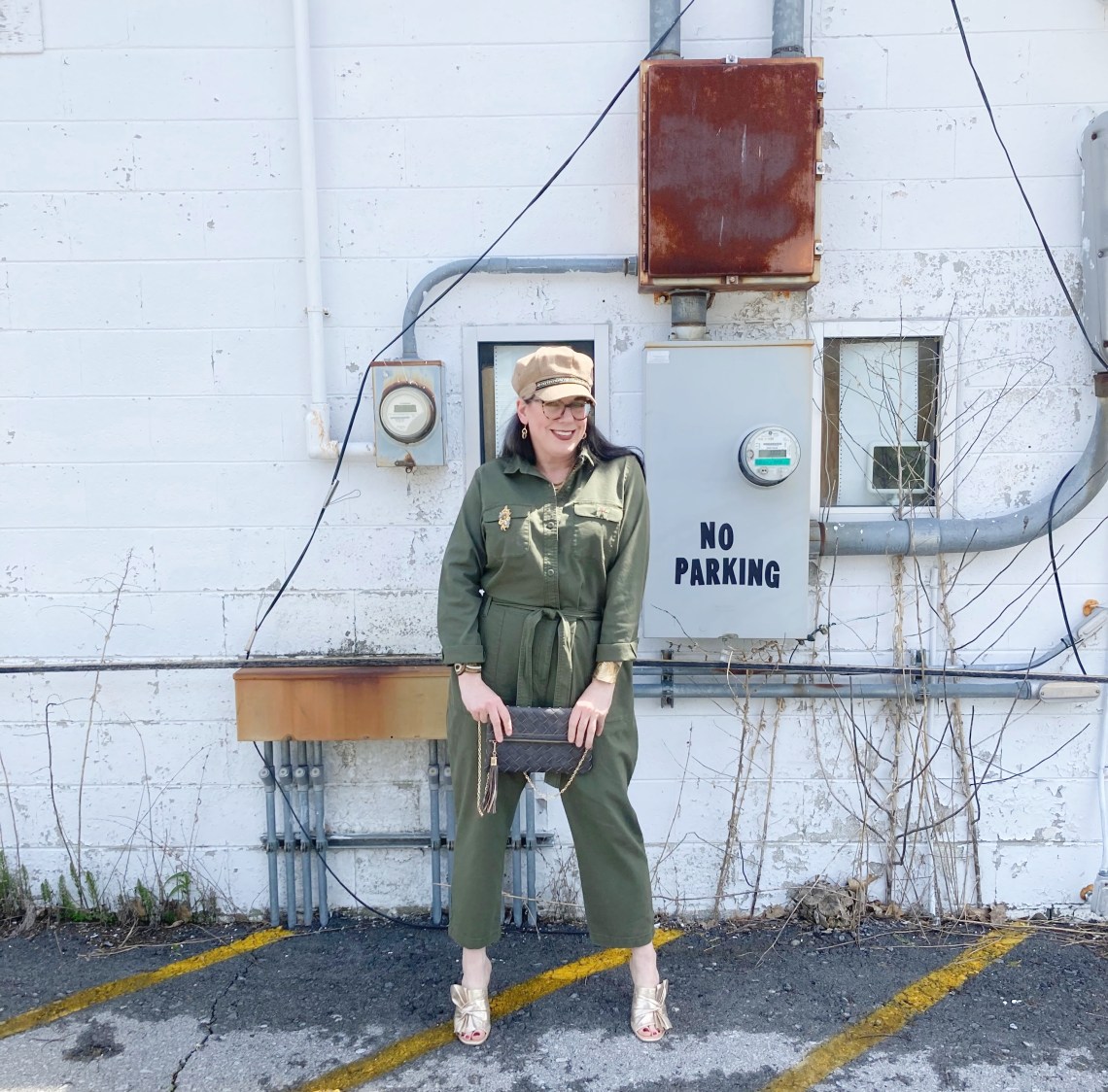 The one piece of advice most women need but don't get?
As much as we think other people are completely tuned into our own self-perceived inadequacies, they are not. Because we are all too caught up worrying about that same exact thing that we aren't even paying attention to others. So my advice is to fear not…We are all fighting the same battles and struggling with the same insecurities. If we could just start talking about it, we would realize how we are all so closely connected.
What's the best piece of style wisdom you've ever received?
Don't you ever change your body to fit your clothes. Change your clothes to fit your body.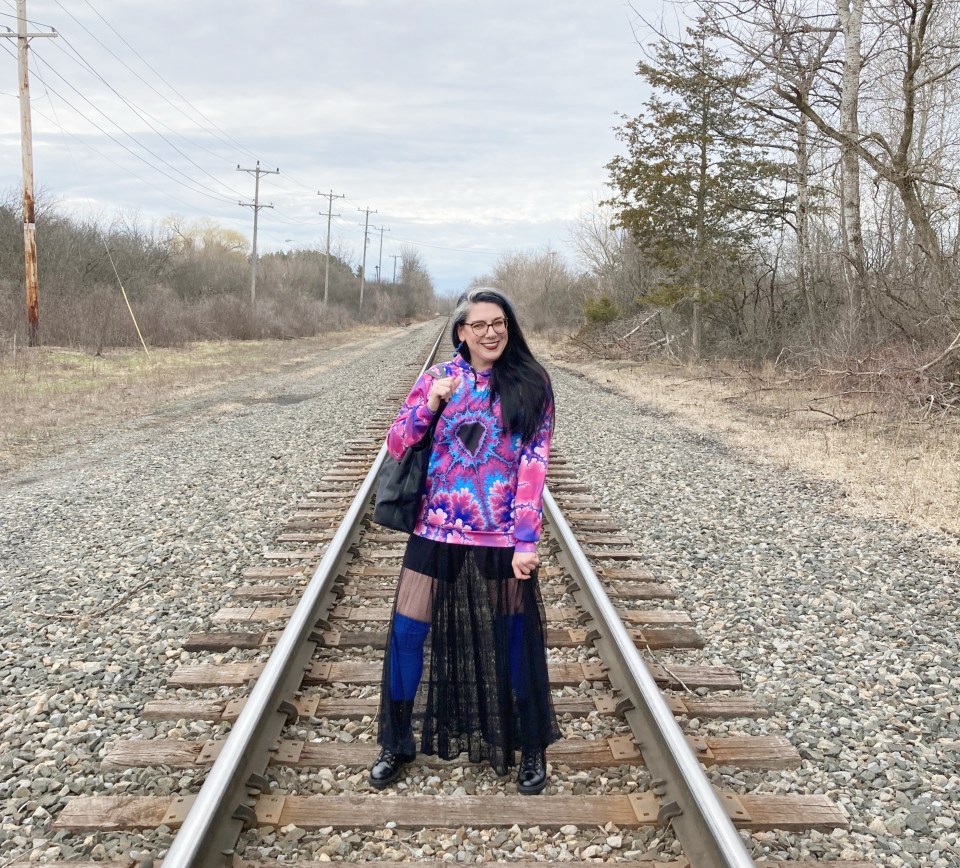 What is your favourite current trend?
My favourite current summer trend is braided sandals. When I first saw them enter the fashion scene, I wasn't sure about this footwear trend. But then the next thing you know, I have 7 new pairs of braided sandals!
Who are your style icons?
I have so many and the list is probably as eclectic as my personal style. Gwen Stefani, Diane Keaton, Helena Bonham Carter, Stevie Nicks, Audrey Hepburn, Princess Diana, Madonna, Jackie Kennedy, Freddie Mercury, Prince, The Beatles. And of course, all of my blogging friends. I find so much style inspiration in the blogging community!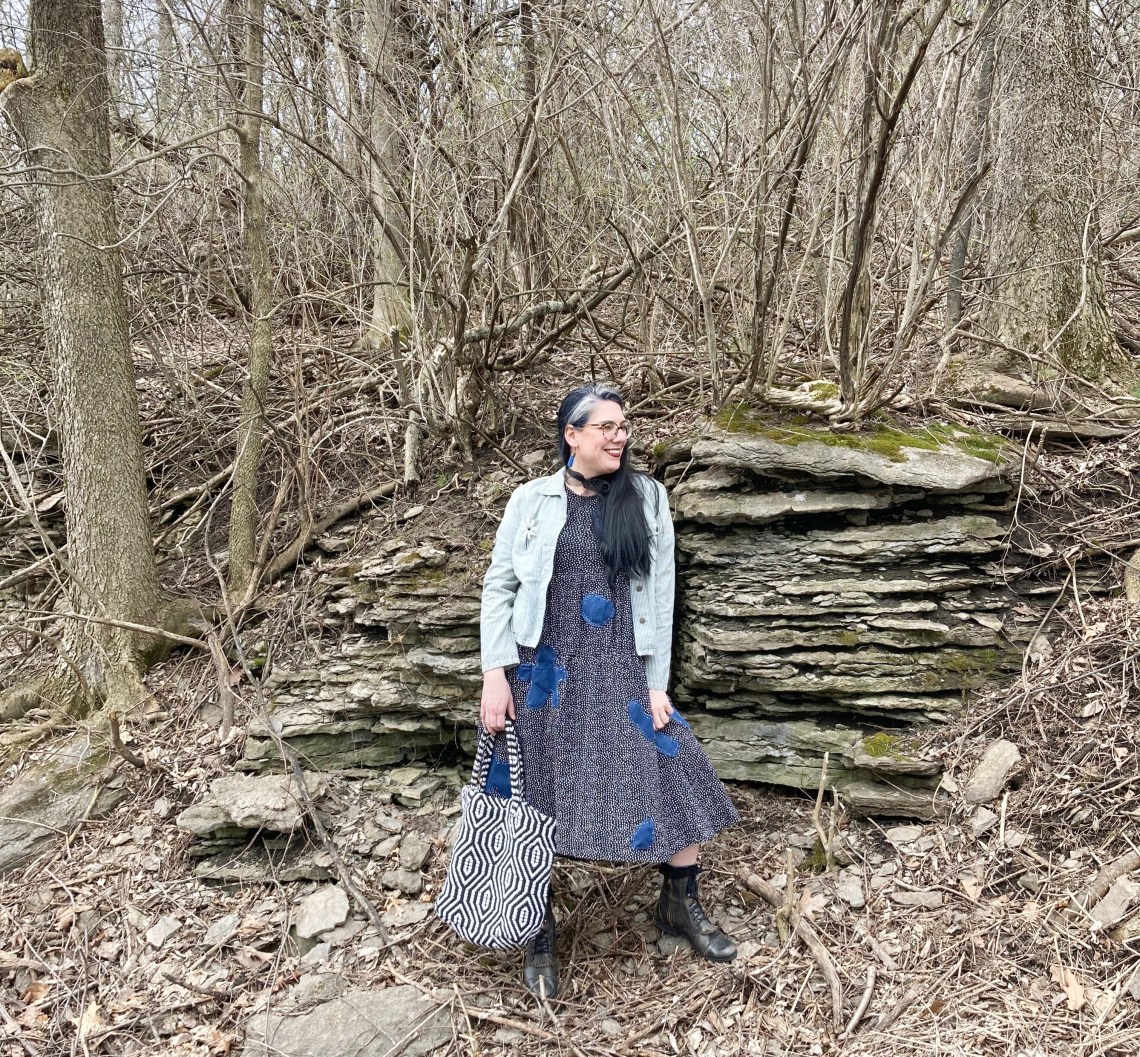 You can follow her on instagram @shelbeeontheedge.