I bought my first pair of brogues back in the late 1980s, they were the fashion trend at the time – but with a long pointy toe (not quite a winklepicker but heading that way). My next pair arrived into my life in the early 1990s, a rounded toe, and traditional decorative perforations. A third pair, these ones were high heels and I'd wear them out clubbing and dance the night away in them (then hobble home afterwards).
Brogues and Oxfords have been back in fashion the past few winters and as they bring comfort and style to a winter wardrobe, this classic shoe style is a great one to include if they appeal to you.
Now that my shoes have to accommodate orthotics, my brogues are ones that happily do this and are getting a good workout.
What to Wear with Your Brogues?
Jeans
Simple and easy – you can cuff the jeans or wear a cropped jean too to expose your ankles and wear the brogues with a sockette that doesn't peep over the top of the shoe for a modern streamlined look.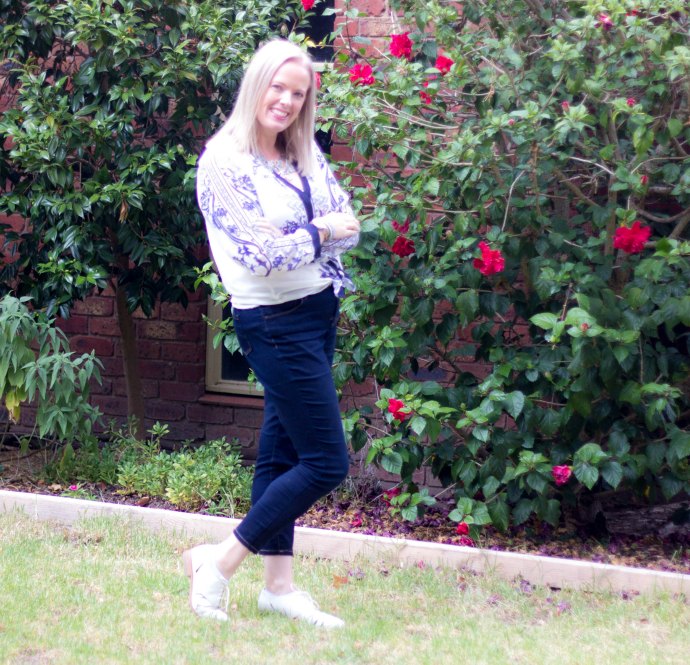 If it's too cold to show any skin, you can add a sock either in a fun pattern or one that blends with your shoe. These were from Clarks a couple of seasons ago.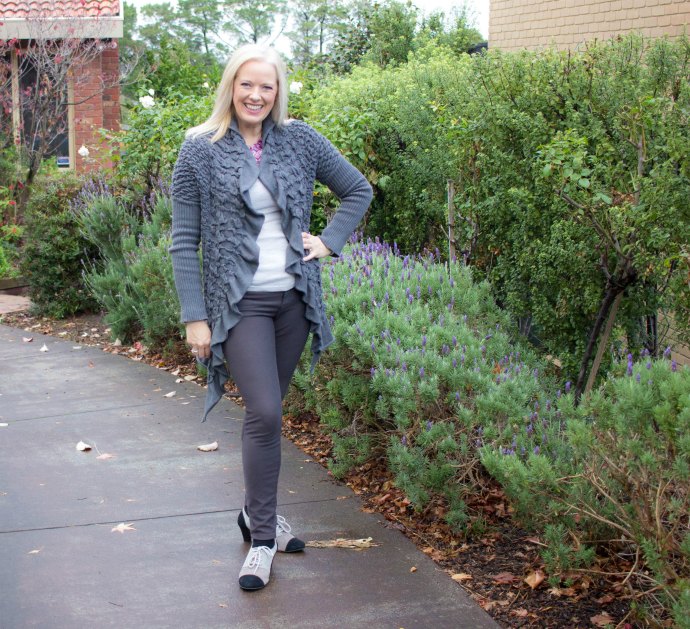 And when it's cold outside a sock that blends with shoe and jean is the easiest way to go! These suedeorthotic friendly oxfords are from Ziera.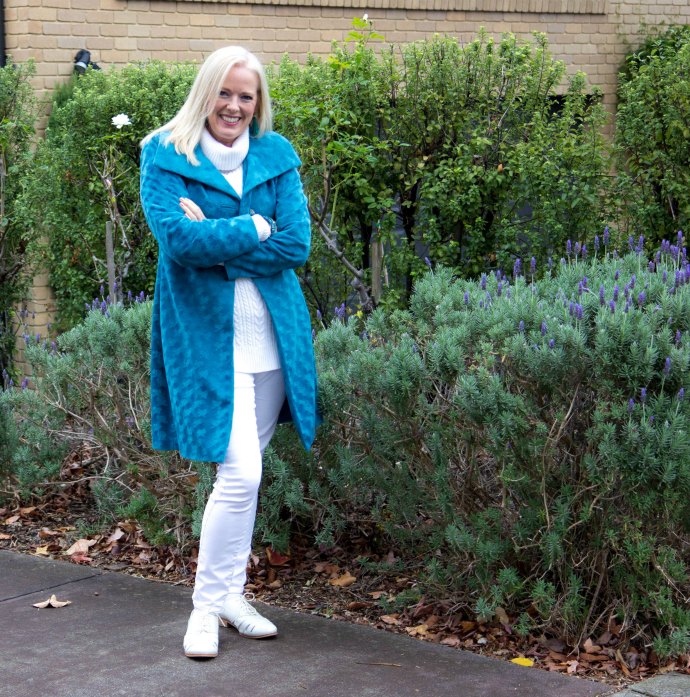 Wear with an Above the Knee Skirt or Shorts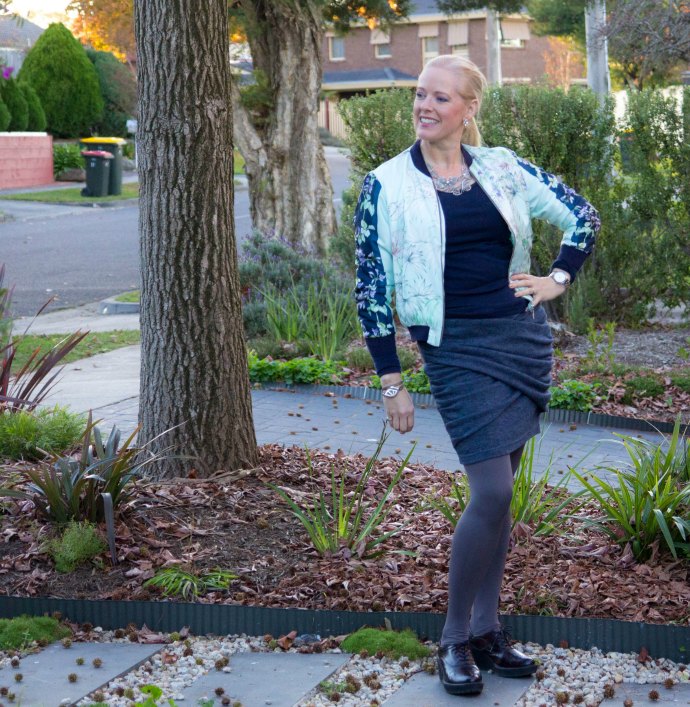 The easiest way to wear brogues or oxfords with a skirt is to choose one that ends at or above the knee. In winter, pair with opaque tights for added warmth.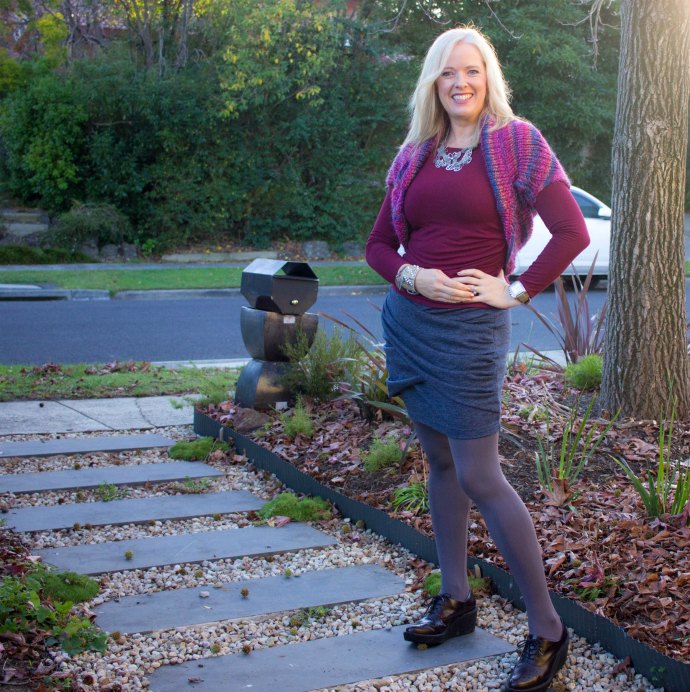 These brogues have a wedge heel and an almond toe that gives them a more feminine appearance.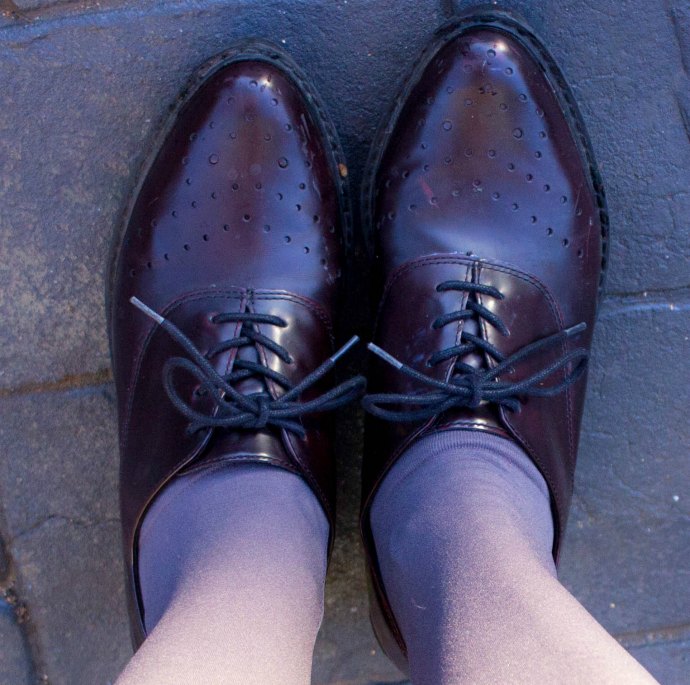 Look for a brogue or oxford with a small heel too (these ones below are orthotic friendly as they have a removable insole – from Ziera)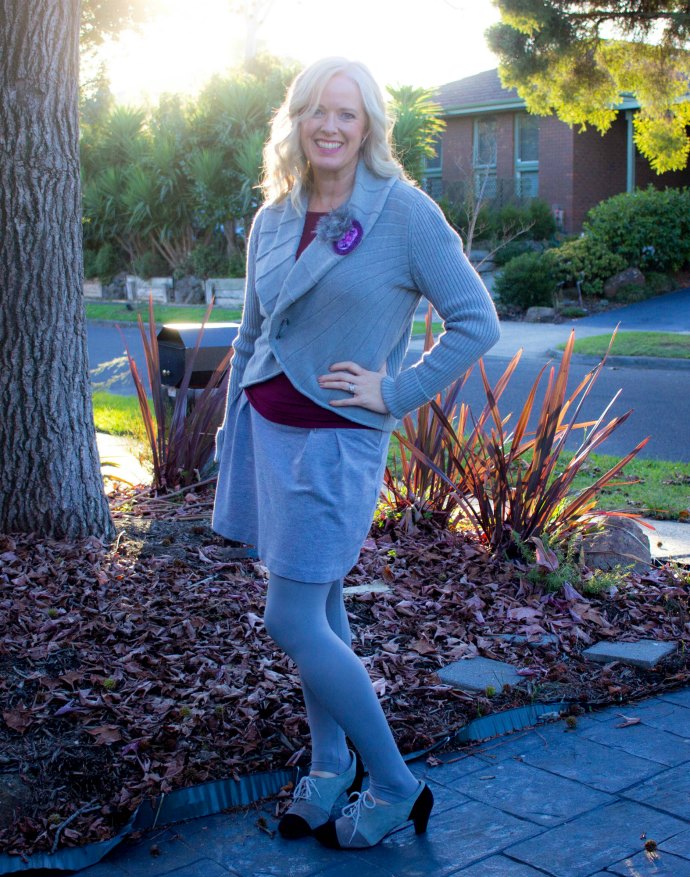 Because of the high vamp of the brogue which can have a leg shortening effect, going for a slightly shorter skirt adds that leg length back into the proportional equation.
Wear with a Flared Midi-Skirt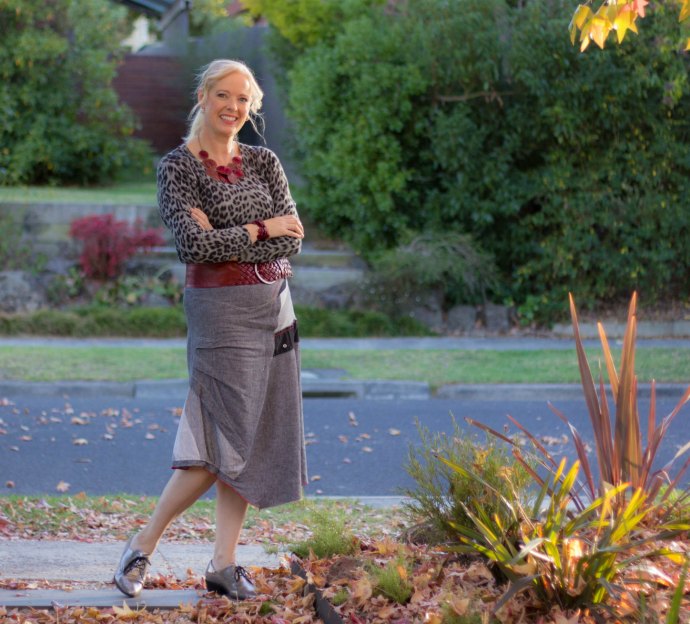 Look for a brogue colour that isn't really contrasting with your skin (in the way black would with my fair skin) and make sure that your skirt is flared – the contrast in shapes works well. A high waisted midi-skirt with a tucked in top will give you the proportional ratios to assist you in creating the right balance. The femininity of a flared skirt also balances the masculinity of a brogue.
Alternatively, a shoe inthe same colour as your hair always creates a lovely bookend effect to your outfits.
More Tips on Choosing and Wearing Shoes