This week I wrote about how to be a magician using the art of illusion and distraction (and if you missed the post, read it here).
For this weekend's style challenge, I want you to think about using some of these illusion and distraction techniques to create yourself a fabulous outfit.
Here in this outfit I've used a top with horizontal shoulder detail that helps to make my shoulders look broader so my hips look slimmer.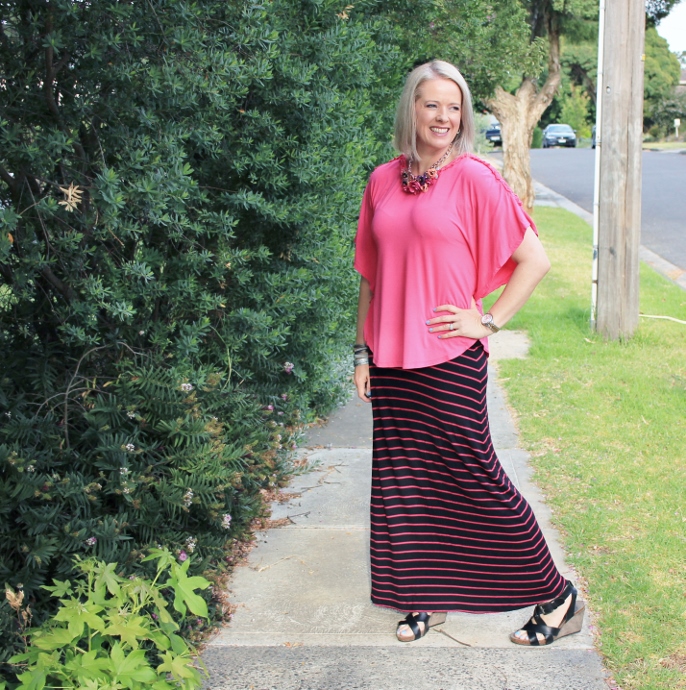 By wearing the brighter and lighter colour near my face, it draws attention to my upper body. The medium value of the pink makes the whole outfit medium value contrast which works with my contrast level.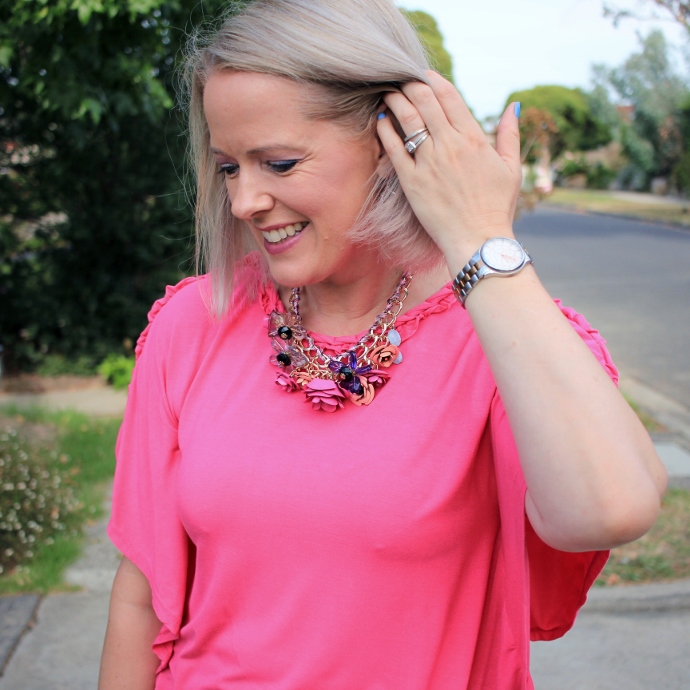 And of course, I'm not forgetting to add that important focal point in my portrait area with this flower necklace.
While in this example below, I'm wearing a bright turquoise shrug which places the bulk of colour up near my face (portrait) and helps to draw attention there.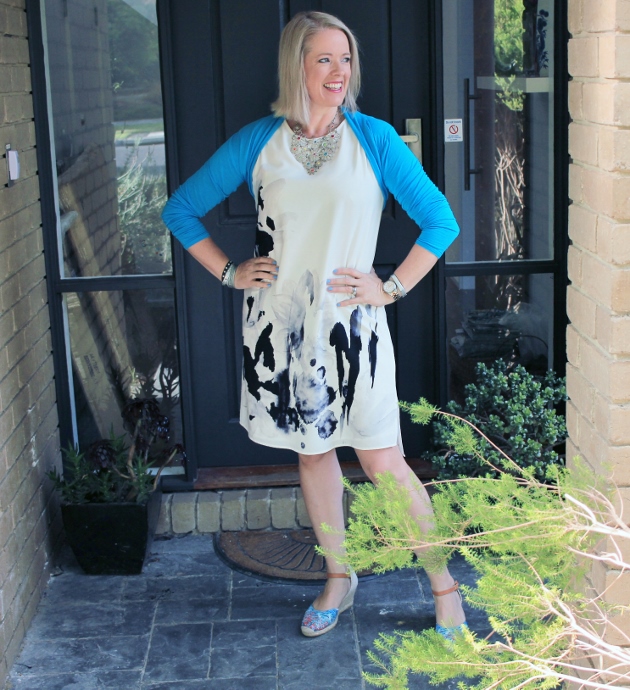 Even though the dress has a higher contrast print (black and white) because the print is more dominantly light, and I am dominantly light in value, and the turquoise shrug is medium value, it lowers the feeling of the overall outfit down to a medium value contrast.
So what a way to think about creating an outfit? I'd love to see your style – feel free to share it on Instagram (tag me @insideoutstyle and #insideoutstyle) or over on my Style Lounge Facebook Group.