This weekend, why not play with colour and create an outfit around two different colours.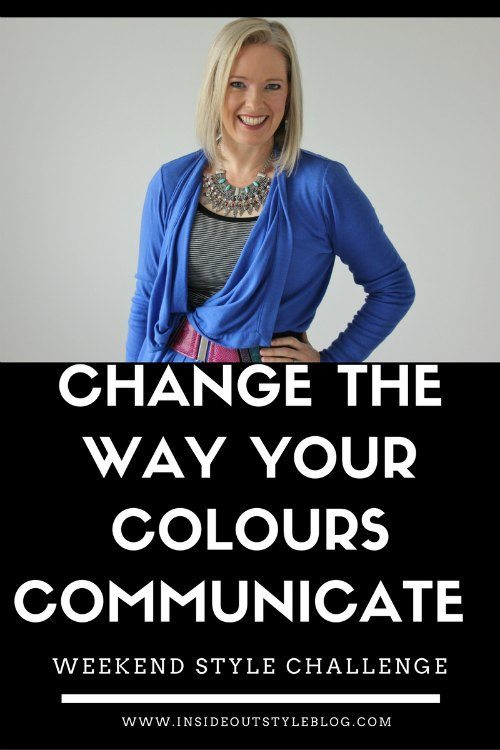 Firstly, create an outfit that communicates more authority by using a higher contrast.
Then by changing one garment using the concept of the way colour communicates which I wrote about in this post, change your outfit to communicate a more approachable and friendly vibe.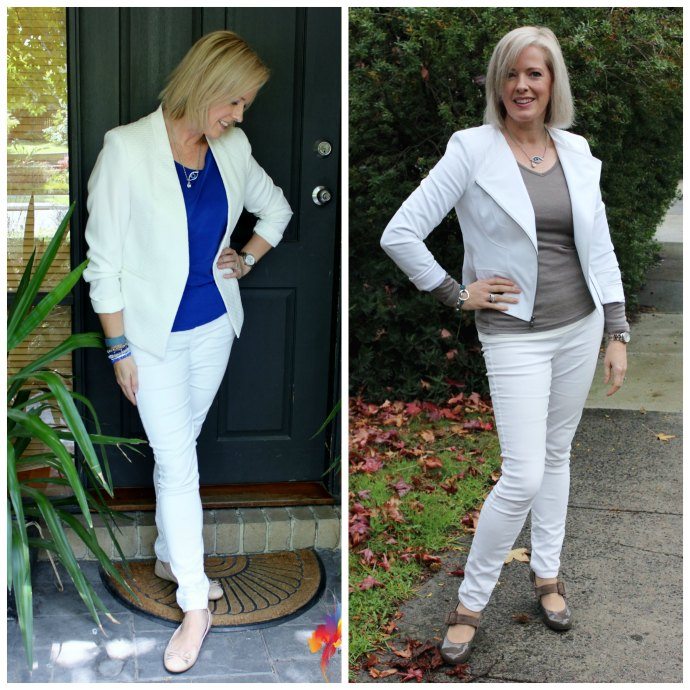 Here, both outfits are on the yin (friendly) side of the equation as they are overall light and are not high contrast. But the bright blue is a higher contrast than the mushroom, which makes for a softer appearance more approachable appearance. As the blue is stronger, it gives the outfit a slightly more yang (strong) feel.
Photograph both outfits and share with #insideoutstyle #weekendstylechallenge on your Instagram (and tag me @insideoutstyleblog) or on my special Style Lounge on Facebook.
I can't wait to see your style.