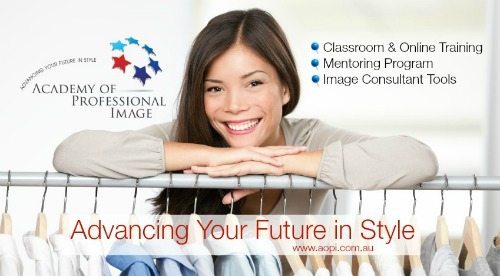 I'm really excited to be telling you about my Academy of Professional Image new and updated Certified Personal Stylist and Image Mastery training programs that are now available in the classroom and as a distance learning program so that everyone who can't come and sit in my classroom can still get really detailed and thorough training to become a personal stylist with me.
Did you know that you can download your first two lessons for free from our website? Just fill in your email on the right of this page and you will be emailed your first two lessons which will give you a tiny slice of our really comprehensive training program.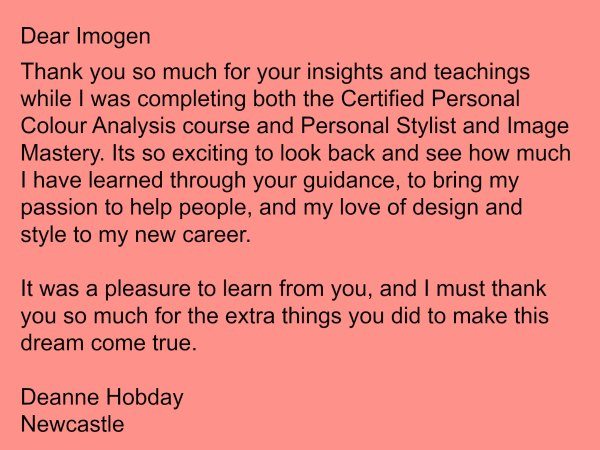 Our training program is certified by the AICI (Association of Image Consultants International) and just some of the personal styling for women course content includes:
Introduction to image consulting
Psychological impact of image
10 Image values
7 Personality Styles
Line and design of clothing
Identifying 9 body shapes along with 2 lateral body shapes, body proportions and multiple body variations
Balance and Harmony
Fabric choices and somatype
Fabric textures, prints, weight and drape
Principles of co-ordination
Clothing Fit
Dress codes
Client lifestyle analysis
Wardrobe capsules
Wardrobe auditing
Personal shopping
Advanced communication skills
We also have a Personal Styling for Men and Colour Theory course for Personal Colour Analysis plus a 3 day Practical Personal Colour Analysis course for our online students.
Our training will enable you to set up a personal styling, wardrobe and shopping business or work as a stylist in retail.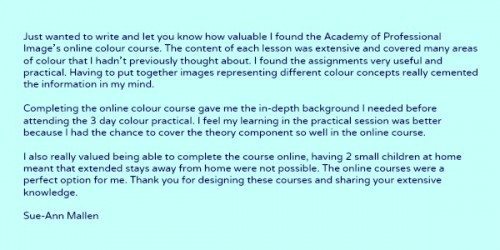 Find out more and enrol here.