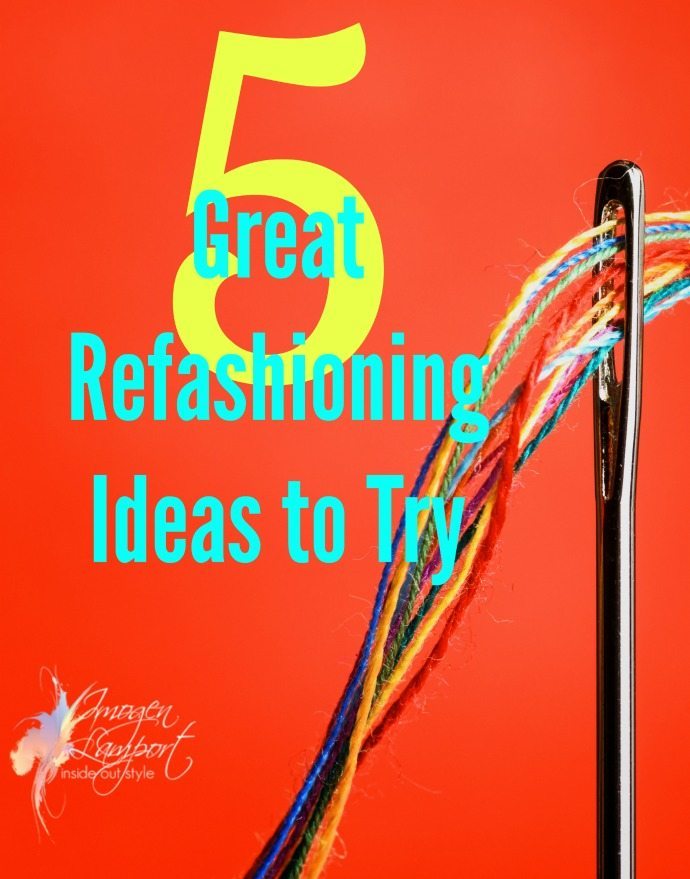 Refashioning old garments is something that can be worth doing if you're a little creative, or if the garment just isn't quite right anymore. I'm currently attempting to refashion a leather skirt (hopefully it will work out, and then I'll show you my efforts).
So if you'd like some refashioning inspiration here are some great blog posts to read.
The One Hour Dress – turn a corporate shirt and a maxi into a fabulous new dress.
Create a handy tote bag from an old leather jacket
Easy top refashion – make your top have a party from the back as well as the front
Got a dress that's too short or needs sleeves? Check out this refashion idea.
Create your own Helmut Lang inspired blazer.
Have you tried refashioning your old clothes or found any amazing tutorials? Please share!