A couple of outfits from the past week – both would fit into the comfy casual relaxed style book!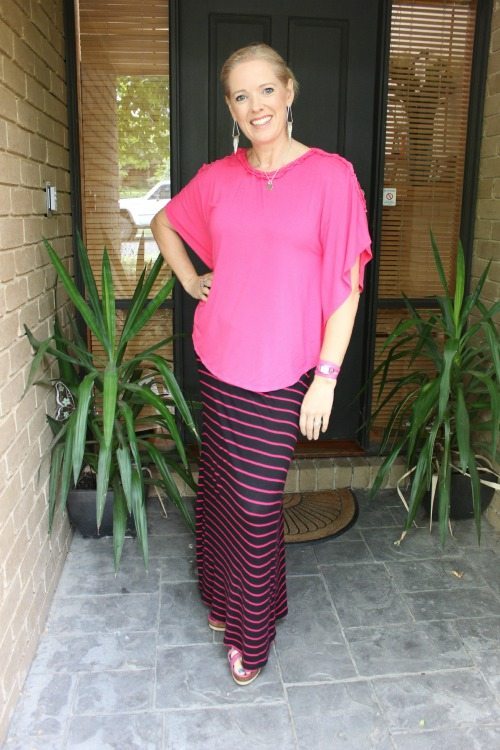 Maxi from Target and a tee from Boo Radley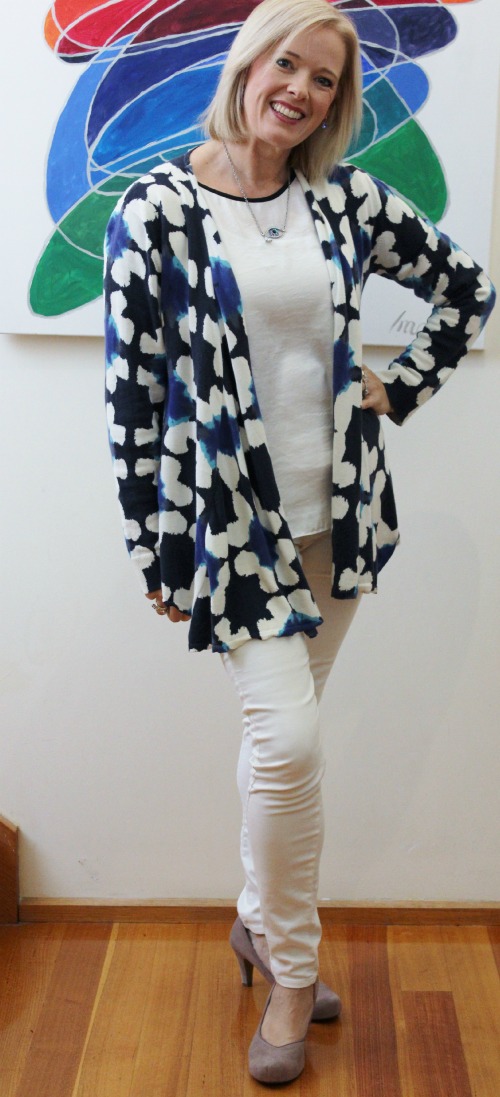 And then there are my nice Zara summer jeans in white with a cardi (weather has been warm then cool!)
If you've ever thought about doing what I do, why not check out my personal stylist and image consultant training website – did you know that not only do we offer classroom training (next training starts in May) we also have a distance learning program available which you can do from anywhere in the world?
A fascinating TED Talk on Beauty – must watch (all the way to the end).

Did "that dress" look black and blue or gold and white to you? Well here is some interesting information about colour perception –
how many colours do you see here
?
Is fashion dead? According to famous trend forecaster Lidewij Edelkoort our current fashion system is passed it's used by date and I have to agree with her – read on!
I sometimes get asked where I live in Australia – and the answer is Melbourne – a fabulous city (and I'm not the only one to think this).
For you sewers out there I loved this post that demystifies choosing a sewing pattern and Anne shares some of her most trustworthy pattern finds plus her tips (she trained with me as a colour and image consultant so knows her stuff!)
Great tip on how to hang your sweaters/jumpers/pullovers without getting those nasty stretched shoulders from Clinton Kelly.