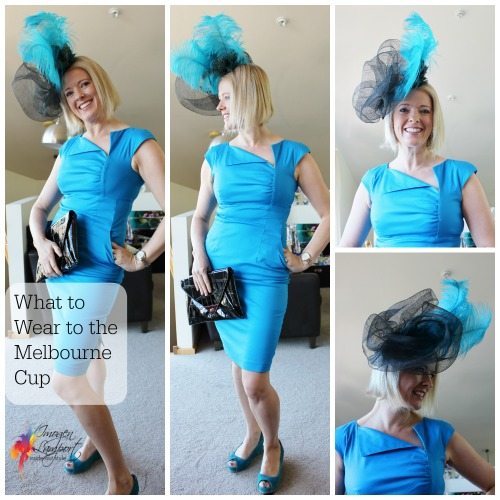 Tomorrow is Melbourne Cup day and I was challenge during Frocktober (you can still donate here as every dollar goes towards making a difference and finding a cure for Ovarian Cancer) to frock up for Melbourne Cup.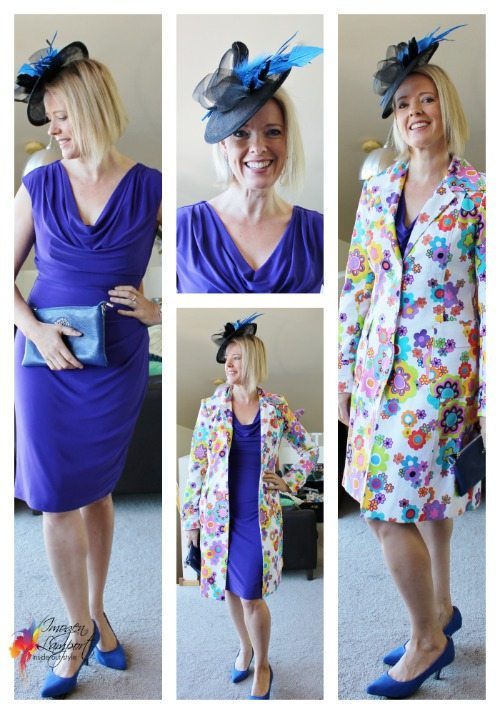 Melbourne Cup day dressing is all about dressing in colour with decorum which I discussed here.  Now Melbourne spring weather is notoriously unstable.  We are truly the city of 4 seasons in one day, so when you're planning our outfit, makes sure you take that into consideration.  It can be very hot, or cold with wind and rain.  I like to make sure that my outfit can cover all weather variants, so finding a great coat, like this fun flowered frock coat, is essential as it gives you alternatives when the weather doesn't behave in the way you're hoping, and you don't have to quickly try and find a whole new outfit.
I like to make my headwear, it's fun and allows me to be a little creative.  You can buy so many bits and bobs to create a piece of headwear easily at many haberdashery stores, if you don't want to go and find a milliner.  It doesn't require complicated sewing either (and a little hot glue goes a long way as well).
I love seeing all the wonderful headpieces and hats in Melbourne during the Spring Racing Carnival, even if you're not going to the races, if you go into the city on the train you will be surrounded by frocked up racegoers. It's great time for fashion watching.
Share what you're wearing!
If you're going to the Melbourne Cup, or even dressing up for a Melbourne Cup party tomorrow, I'd love for you to share with us what you're wearing – you can post it to my Facebook Page or just tag me on Instagram or Twitter @ImogenLamport.