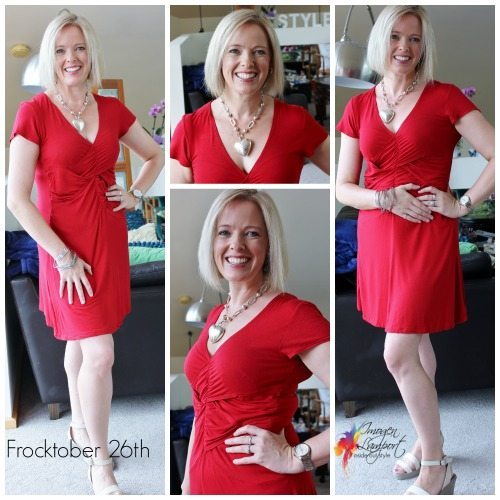 This red dress is from the New Zealand brand Verge and it was mid calf, but I found it too long, so shortened it.  The lovely necklace is another gorgeous present from the wonderful Style Adviser Jo Shiers.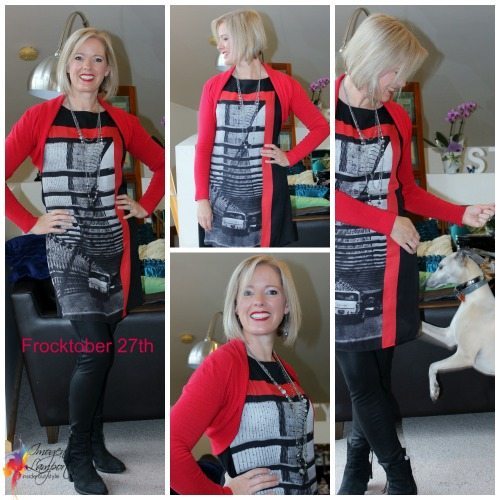 My Frocktober 27th outfit is a pair of Metalicus leather look front leggings and a tunic/dress from Spanish brand Promod (I bought it in Malaysia in 2012).  It s a favourite of mine!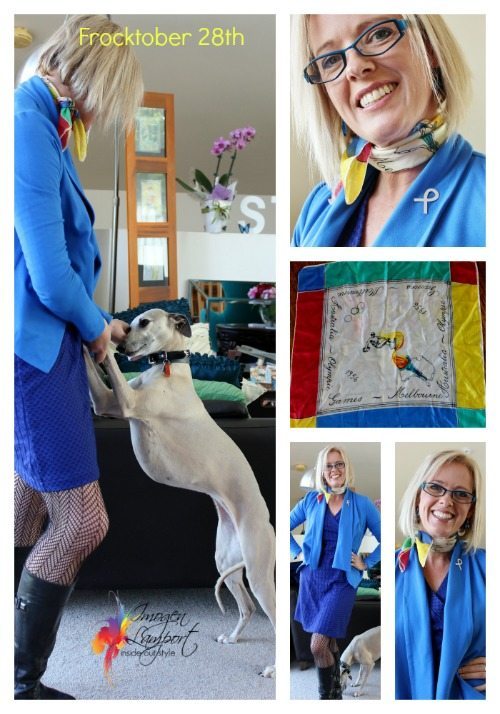 I was challenged to wear yellow, and I just don't have any in my wardrobe, apart from this vintage silk scarf which commemorates the 1956 Melbourne Olympic games.  The Jacket is from Metalicus and people have been asking me about it for a while, they are doing a similar version in their summer range which you can find here.  The dress is from Verily (check out the Verily Spring Sale on now!) and I decided to put it with some patterned tights.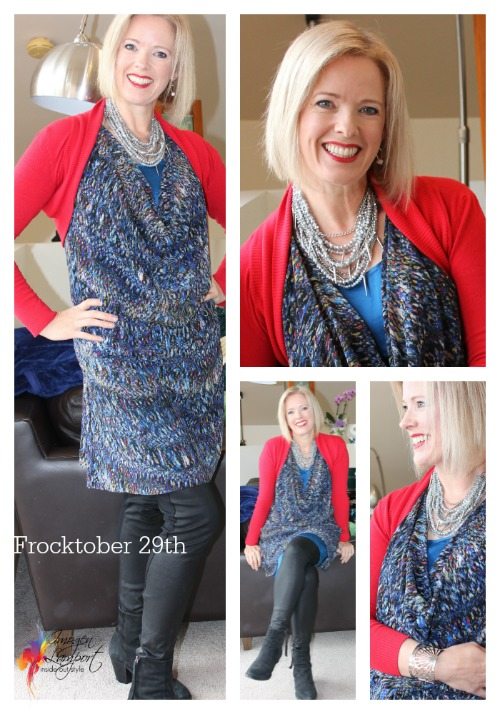 This dress is a favourite, it's by  New Zealand designer Robyn Mathieson.  It was a bit cold so I wore it with my Metalicus leggings again!  The cuff bangle is from Target of all places!  The red shrug I bought in one of those cheap Chinese stores, and I wear it to death.  Wish I could find a replacement for it as it's getting old and is such a useful piece.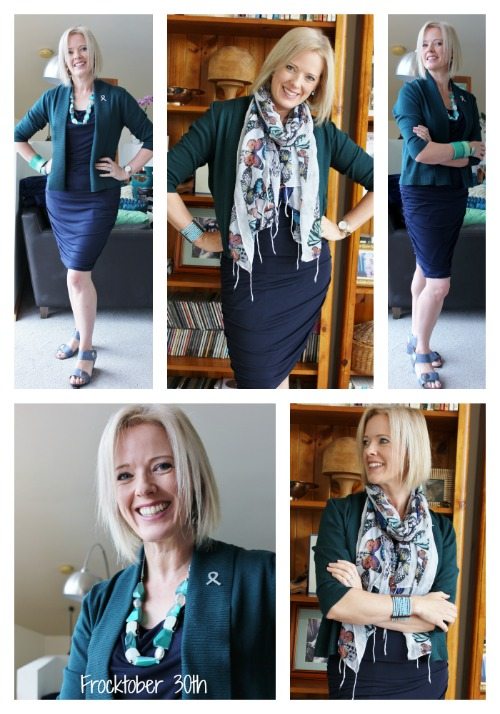 My second last day of Frocktober for 2014 and I was doing a colour analysis so I didn't want to wear too much colour (can get distracting in the mirror), so I went for this navy dress, which is one I usually wear to fancy places, but throught I'd dress it down with a green cardigan, then styled it two ways, one with a necklace and some resin bangles I made myself, the other with a scarf from Katies and a bangle from the gorgesous Penny who is no longer with me, but one of the reasons I will continue to Frocktober to raise money for Ovarian Cancer Research.  Please do donate.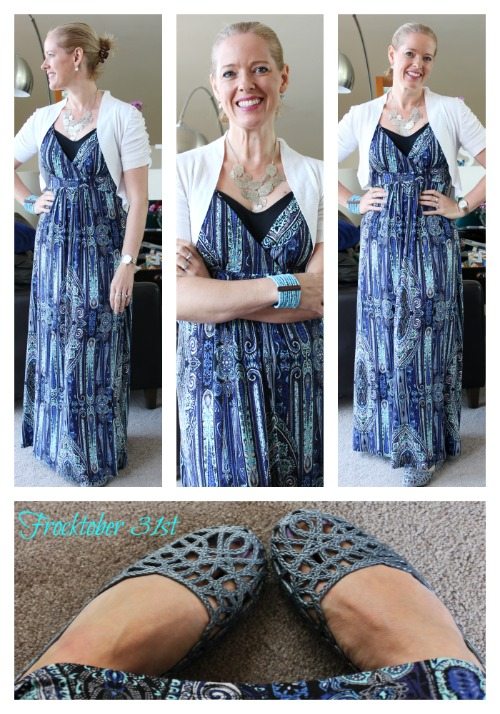 For my final day of Frocktober 2014, Melbourne is expecting a rather warm day (30C) so I'm wearing a maxi dress from Katies, and my new Mox Shoes which are super comfy (and aren't we always looking for the comfy shoe we can wear all day).  I've also got on a B-String so that I'm not exposing too much cleavage (and also so I don't need to wear an extra cami layer).
You can still donate to help find a cure for ovarian cancer here – please do – every dollar makes a difference.