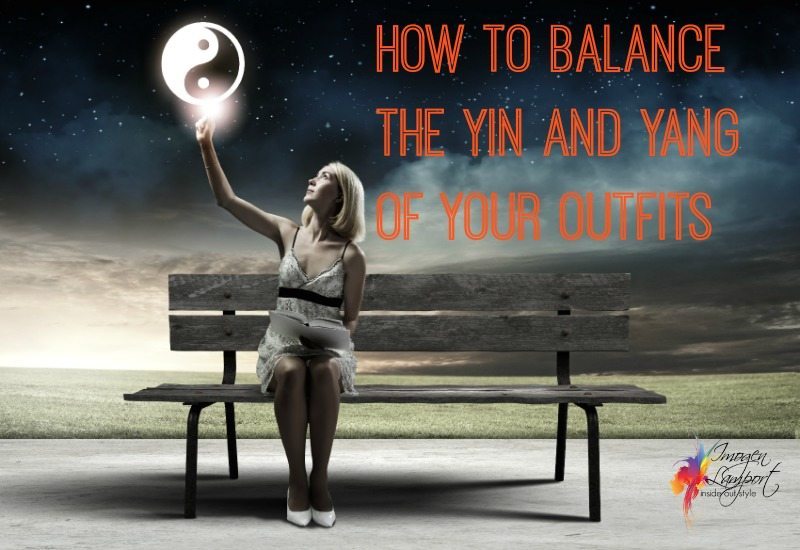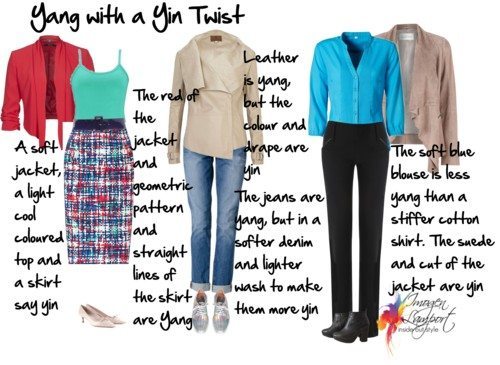 Perhaps you could write another post about what to wear when you have a yin personality and would like to wear yin, but yang looks better on you and vice versa? I like the examples you give in interpreting yin and yang in a garment.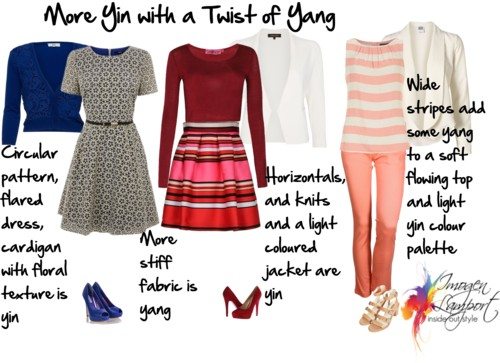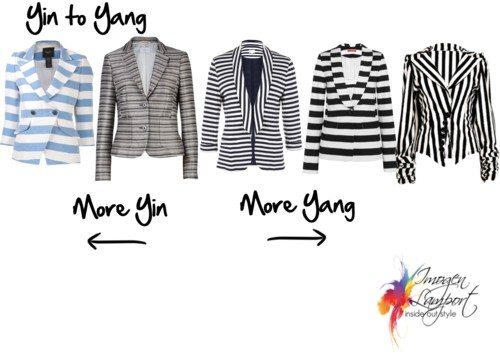 There are so many ways you can make garments look either more yin (receding, soft, feminine) or yang (advancing, strong, masculine). With patterns,fabric, scale, texture, contrast, structure, shape, line and design elements, they can all shift the way a garment communicates. In the picture above you can see from left to right we move from more yin to more yang on the
right.
And here you can see you can take a floral pattern (more naturally yin) and make it more yang by changing the size and scale and the contrast levels.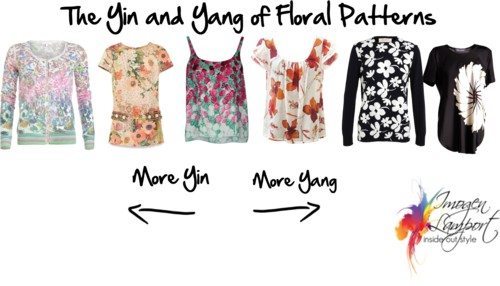 Using these concepts can help you find the balance of advancing and receding elements (masculine and feminine, soft and strong, however you like to term it) to balance your physical appearance, and communicate your personality to the world.
If you enjoy the yin but look better in more yang shapes or colours, think about changing the fabric to something softer, or add a yin pattern or other details.
If you've missed the other posts on understanding yin and yang you can read them here:
Using Yin and Yang in Clothing Design to Balance Your Appearance