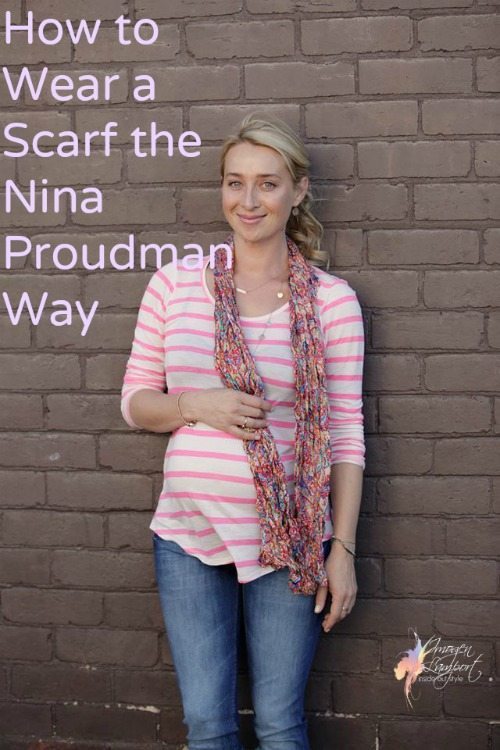 It's so great that you had this post because after just having binge watched 4 seasons of Offspring (any other fans out there?) I've been wanting to try the Nina Proudman scarf look but I found if I wear it like she does, it just makes my face look too wide. I'm going to try knotting it further down to get the "V" neckline.
I'd love it if you could post about how to do some fantastic Nina P. looks for those of us who love her style but aren't as tiny as she is. I'm an X but a full bodied one.
Nina Proudman is the lead character in Offspring – and Australian TV drama and is the TV sister of Kat Stewart who has been featured here on my Stylish Thoughts Series (for those of you who are wondering who she is). She has a fairly bohemian dressing style that suits her slim X, small busted frame.
What I've noticed about her style is:
1. She layers – a tank or t shirt with a vest (waistcoat) or a little cardigan or jacket.
2. Scarves and necklaces are layered too, but they are usually very slim long scarves with a long pendant or fine chain or two.
3. Relaxed, soft fabrics – nothing is stiff, everything moves.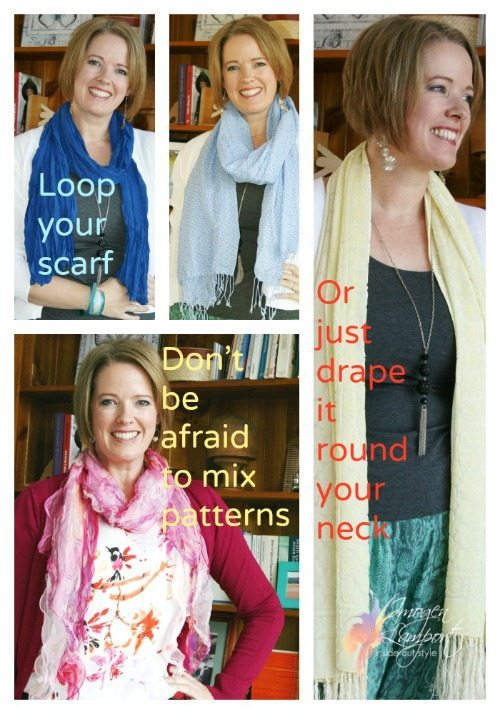 So if you love her style, but want to ensure it works for you, if you're not as slim and small busted as she is:
4. Go for slim long scarves, wide or stiff scarves will add bulk which won't be flattering
5. Wear the scarf either looped loosely around your neck once or just left hanging to create two long elongating lines. This is particularly important if the scarf is adding bulk.
6. Only wear the scarf looped tight around your neck if you have a long neck (more than 1 handwidth)
7. Wear slim fine layers in soft fabrics so they don't add bulk.
8. Don't be afraid to mix patterns with your clothing and scarf choices