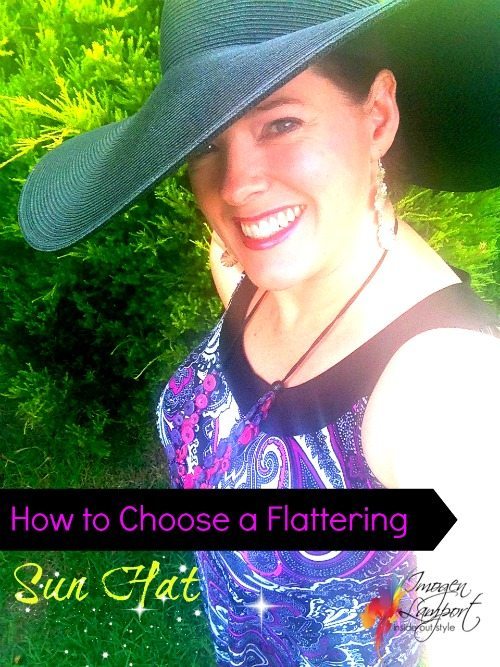 In Melbourne right now, we're being burnt to a crisp with weather in the 40sC this week (that's over 100F) so a sunhat is imperative in this weather.
If you're heading into summer or warmer weather, it's good to wear a hat outside so you don't get burnt (melanoma is not something you want!).
Here are some tips on how to choose a sun hat so you don't get burnt!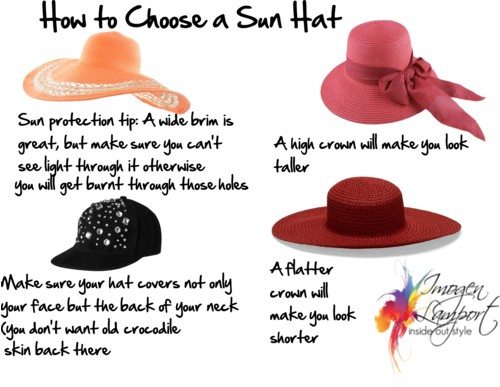 Choose a wide brim to give you the best protection
Make sure your hat covers not must your face but also the back of your neck
A flatter crown is good if you have a long face, but can also make you look shorter.
A high crown is good for a shorter face (like a round or square face) and also to look taller.
If you are petite, a really large hat will swamp you, but I personally think it's better to go for a bigger brim and get more shade, than worry too much about that!
Choose a colour that will go with many items – a natural straw is a great option as it goes with everything.
Want more tips on choosing hats? Then grab a copy of my ebook The Finishing Touch: Perfecting the art of accessorising.