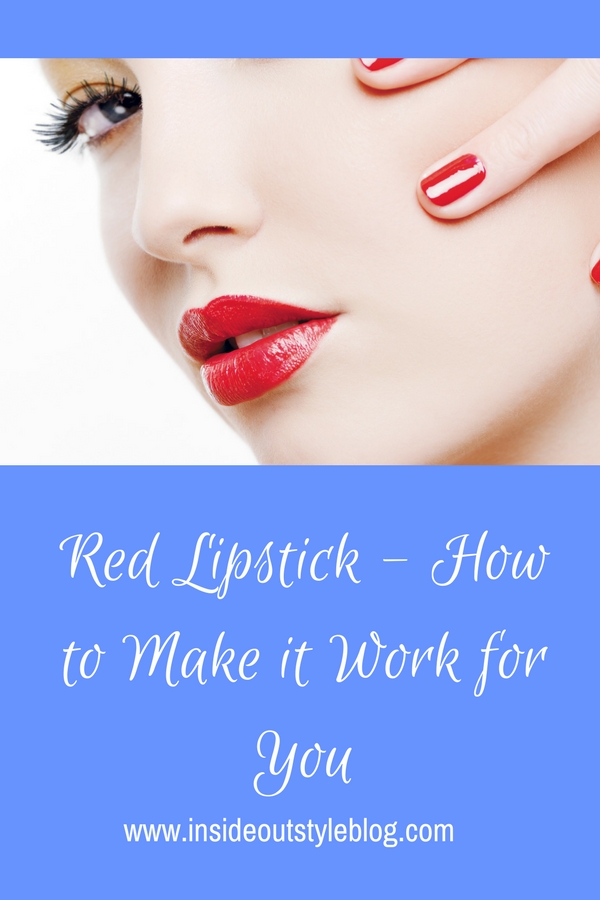 Red Lipstick can look stunning, but it does come with a few trickier aspects such as bleeding and getting the colour right for you skin tone. It's more noticeable than many other colours, so when it's wrong it creates a mouth focus and makes your lips look more unrelated to the rest of your face. So let's look at all the aspects of red lippy to help you find the one that will work for you.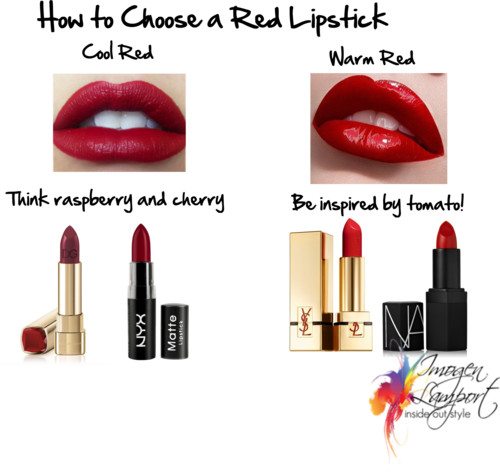 Bleeding
The age old problem that teds to come as we get closer to old age! In my 20s I never had the problem, now in my 40s red lipstick is harder to pull off as lines around my mouth are appearing, creating little creeks for the lipstick to bleed into. Ways you can tackle this:
Lip Liner
It may help you keep your lipstick in place. Or alternatively, find a great red lip liner and use it as your lipstick – it's drier consistency means it won't bleed.
Matte vs Glossy
Matte lipsticks don't bleed, again, like lip liner, they are drier, so tend to stay where they are put for longer. Glossy lipsticks, even though they look gorgeous, are much harder to pull off if you have bleeding.
Lip Primer
Some lip primers and lip bases (or use an eyeshadow base on your lips) can help stop your lips bleeding. Put it on before your lipstick, let it dry, then apply your lippy.
Lip Stain
If you want a more subtle red, try a lip stain, they are drier than a lipstick and will stay put for longer.
Long Wear Formula
Alternatively, the long wear formulas tend not to bleed as they dry out on your lips more quickly. I don't love them for every day as they do tend to dry out your lips, but for a special occasion they are great (and won't leave nasty lipstick marks on your glass either!).
Choosing a Colour
Undertone – Warm or Cool?
What's your undertone? Are you warm or cool? If you're warm, look for a orange red (tomato) colour. If you're cool, then go for a blue-red (raspberry) shade.
Intensity – Bright or Muted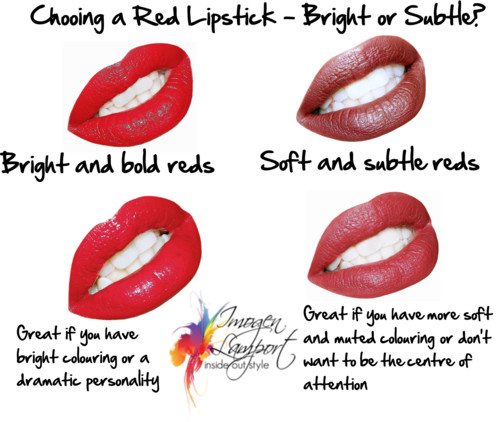 If your colouring is bright – and bright coloured clothes suit you, then you'll want a brighter lipstick shade. But if you have more subtle, soft colouring, then opt for a more softened shade of red, something that is more related to your natural lip colour rather than a bold red.