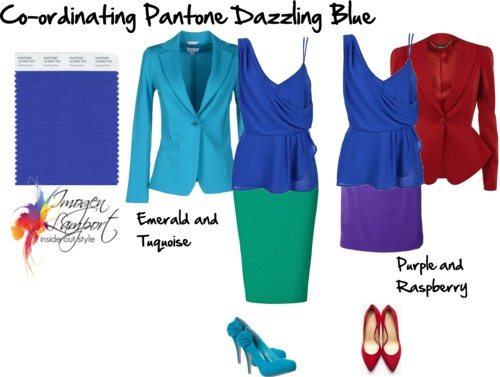 Dazzling Blue is a cobalt blue and cool in its undertone.
If you've been enjoying emerald in the past year, you'll find that adding in some Dazzling Blue garments you can mix them easily with your emerald. It will also look fabulous with the Turquoise garments you may have picked up the year before.
Alternatively, it also works really well with a rich raspberry red (like Cayenne which you'll start seeing in stores in 2014 and purple to create an alternate colour scheme.
Because this is a strong and vibrant colour, make sure that you mix it with other strong colours rather than pastel or muted shades.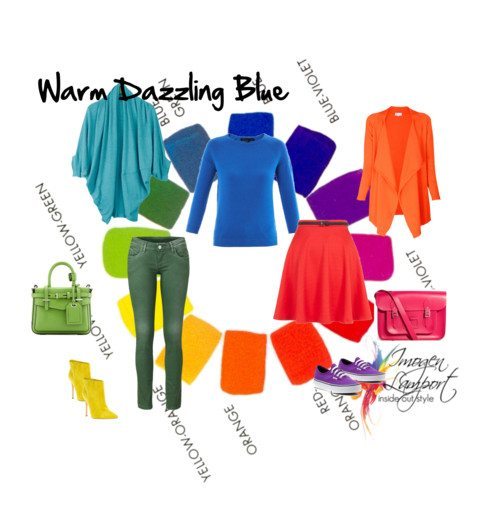 But if you're warm in your colouring, there will still be options for you. See how I've taken a dark turquoise (which is the warm version of cobalt) and played with colours around the colour wheel to create colour schemes.