Ok here's my confession, my thighs touch! Can you believe it! I'm like the majority of women who don't have a gap between her upper thighs.
Now my care factor for this is pretty low, except when it comes to hot summer days and I want to wear a dress or skirt and if its humid, and I'm walking around a lot, those thighs rubbing together can start to irritate each other and produce a rash (eeeeeewwww).
So what are my solutions?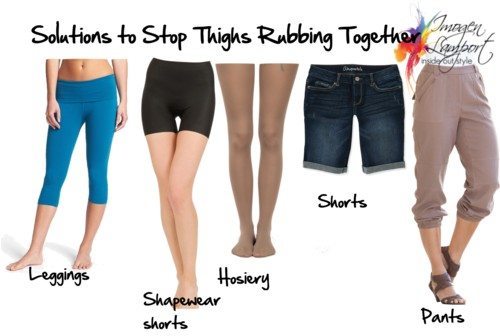 You can wear a pair of bike shorts, leggings, hosiery or shapewear shorts. But on those hot hot days, not very comfortable either.
You can wear trousers or shorts (I find them kind of hot most of the time, so not my preferred option in the heat)
or
Bandelettes – Stop Thigh Rubbing – Review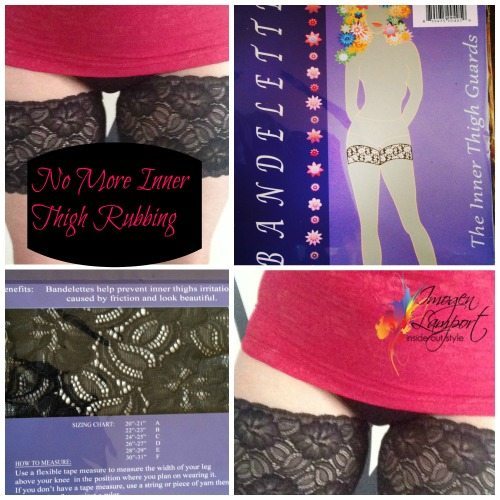 The best solution I've found – you can wear Bandelettes. Yes, a solution has been created – it's pretty simple, like the top part of a pair of stay up stockings, they are bands of lace that have a silicone backing to stick to your thighs, but they do protect your upper thighs and are super comfortable to wear.
Yes you know I love a dress. In fact they are my preferred garment to wear most of the time, so finding these anti-chaffing thigh bands is fabulous for me. They don't dig into my thighs (come in lots of sizes) and they stay up easily all day. My one negative is that after a day of walking there is a little pilling on the inside thigh area of the lace, but honestly, I don't care, they're under my skirt and no one is seeing them anyway!
They are only $14.99US and come in a range of colours, from nude to red and black.