Here are a few of the outfits I've been wearing this NoRepeat November so far.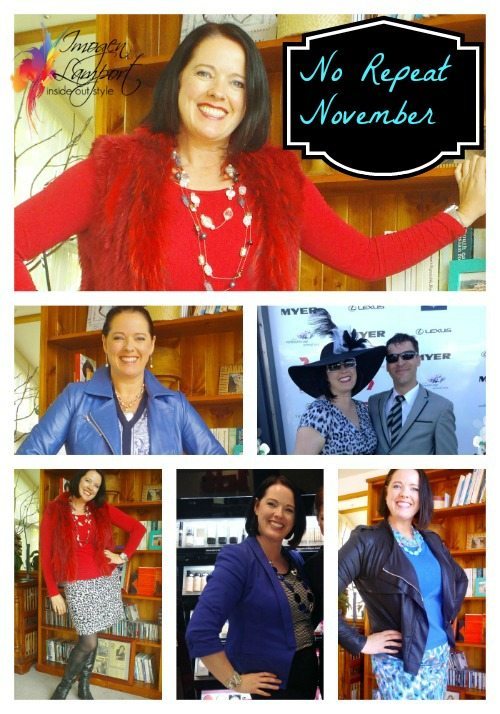 Here's what I'm wearing (or similar cos it's old):
Red and Black outfit:
Blue Leather Outfit
Derby Day Outfit
Blue and Stripe outfit
Blue and Turquoise 
How are you going with this style challenge?  Have you discovered anything yet about the clothes you tend to want to wear more frequently or those that you never wear (if you've tried to wear them)?