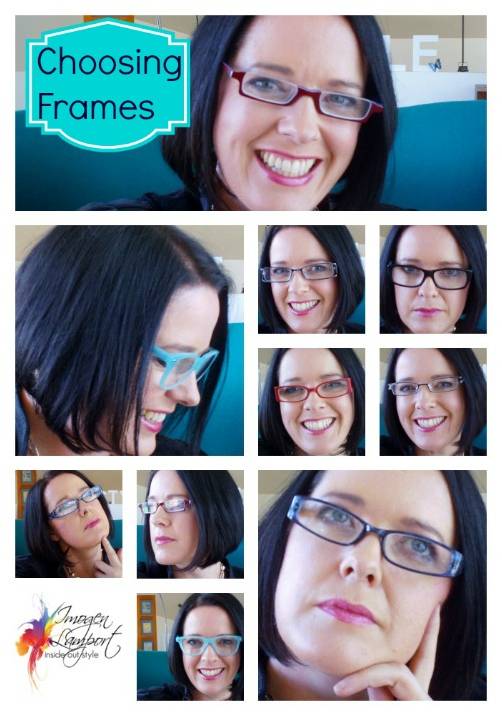 Sponsored by Nuffnang
Eyes are the Window to Your Soul – And Sure Help You in Your Daily Life Too
Vision is something that is mighty important to me. It would be impossible for me to do my job as an image and colour consultant if I didn't have good vision. From looking at an outfit and its balance, to determining the very best colours for my clients to wear, I rely daily on my eyesight.
I'm lucky enough to have excellent colour perception, I've always been able to distinguish very small differences in colours and it's a super important part of my job to accurately see colour. And for most of my life, I've never had an issue with reading a book, threading a needle, reading a road sign (in fact I am the person who tends to read them first). In fact, I never realised what it was like not to have great vision, or what it would look like to someone who doesn't have great distance vision until I was 15 and a friend has just got her first pair of glasses for distance vision and she marvelled at how she could now see individual leaves on the tree, something I'd always been able to see. It hadn't occurred to me how the world would look fuzzy to the near-sighted.
An optometrist friend of mine mentioned to me that by the age of 45 most people need reading glasses, and sadly, it's now true for me. In fact, just this year I've noticed that my near vision has suddenly started deteriorating and I now notice that wearing my reading glasses is a must when on the computer for more than 5 minutes at a time (and sadly, I spend way more than 5 minutes at a time on this contraption!). Otherwise I find myself straining to read, frowning and getting a headache from the effort to focus. I've been known to comment on how fonts appear to be getting smaller and smaller from what they used to be (what they're not getting smaller?!).
When OPSM asked me to trial their new, free OPSM EYE CHECK APP for iPhone and Android devices I was happy to do so, as it's been a couple of years since I got my eyes tested last.
The free OPSM Eye Test App (which you can download here) runs you through a variety of simple eye tests:
Visual Acuity
Colour Vision
Astigmatism
Contrast
Distance Vision
Lifestyle Questions
It's not as comprehensive a test as going to see your optometrist (and should not replace this), but it does give you an indication if it's time to get another eye test with them.
Sadly, I fell down on the Visual Acuity (yep, it pointed out that I may have difficulty reading things close up) and also suggested because of my family history, it was time for another glaucoma test (my Grandmother and Uncle both went blind from glaucoma … it's a serious eye disease people and not one that you will notice creeping up on you until it's too late). Did you know that more than one million Australians haven't had their eyes tested? Why should that matter? Well apart from glaucoma (as mentioned already, and sadly once you've got it, you can't get rid of it) eye tests can reveal other health issues such as diabetes.
The test was simple and easy to use. Took only a couple of minutes, and in the end suggested (correctly) that it's time for me to make an appointment with my OPSM Optometrist as it's been over 2 years since my last appointment. What's great, is that the OPSM Eye Check app also gives you locations of your closest OPSM store and optometrist so that you can book your appointment right away on the app (before you forget or get too busy!).
Fortunately, I've always believed that glasses are jewellery for your face, which is what you need, considering that they are framing the windows to your soul (and those windows should benefit from an attractive frame). These days there are so many beautiful and fashionable frames, in all the colours of the rainbow.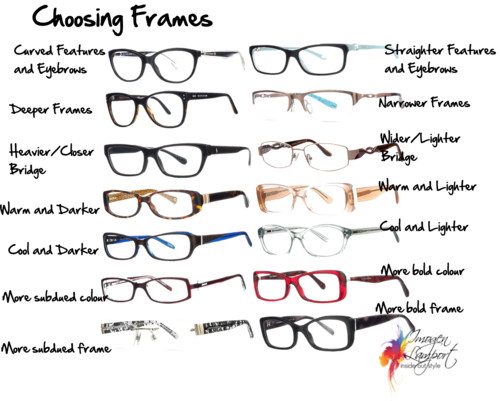 Choosing Frames by imogenl featuring Dolce & Gabbana
[All glasses available at OPSM.com.au ]
When selecting frames, consider:
Shape of the top bar – ideally look for one that relates to your eyebrow shape and facial features. If you have curved eyebrows or a more curvy looking face, look for a top bar that is more curved. If you have straighter eyebrows or a sharp nose or square jaw, look for a frame that is more angular in its shape.
Depth of the frame – if you need progressive lenses you will need a deeper frame. If you have a long face, a deep frame will flatter. If you have a shorter/wider face then opt for a narrower frame or a rimless or half-rimless design.
Bridge – A heavy bridge or narrow bridge will make your eyes look closer together. A wide or light bridge will make your eyes look further apart. Use the bridge to balance your features. Plus, a lower bridge will make your nose look shorter, particularly good for those with noses who don't want them to be a feature.
Colour – choose a colour that flatters your colouring. For example if you are fair and warm, go for a lighter warm colour, if you have dark hair and, then go for a darker colour.. The frame should blend with your colouring rather than stand off it (unless you love the drama and boldness of this look. If so, go for it).
Personality – your personality will also influence the frames you choose. Look for frames that feel like you. If you are more feminine, maybe some bling detail or a more delicate pattern on the arms. If you are more relaxed and practical, a more sturdy frame will suit.
It's time for you to take the test – download it for free now from the iTunes store and Google Play (it will only take a minute or two) and take it today. Eyesight is a bit like many love affairs – you really only appreciate it when it's gone, so don't take yours for granted. Ensure that you look after your eye health today and after you've done it share your results using the hashtag #OPSMEyeCheck.
The OPSM Eye Check App is not a substitute for a full test with an optometrist. Optometrists recommend an eye test at least once every two years or more frequently depending on clinical need. The app is for adults over 18 years of age.