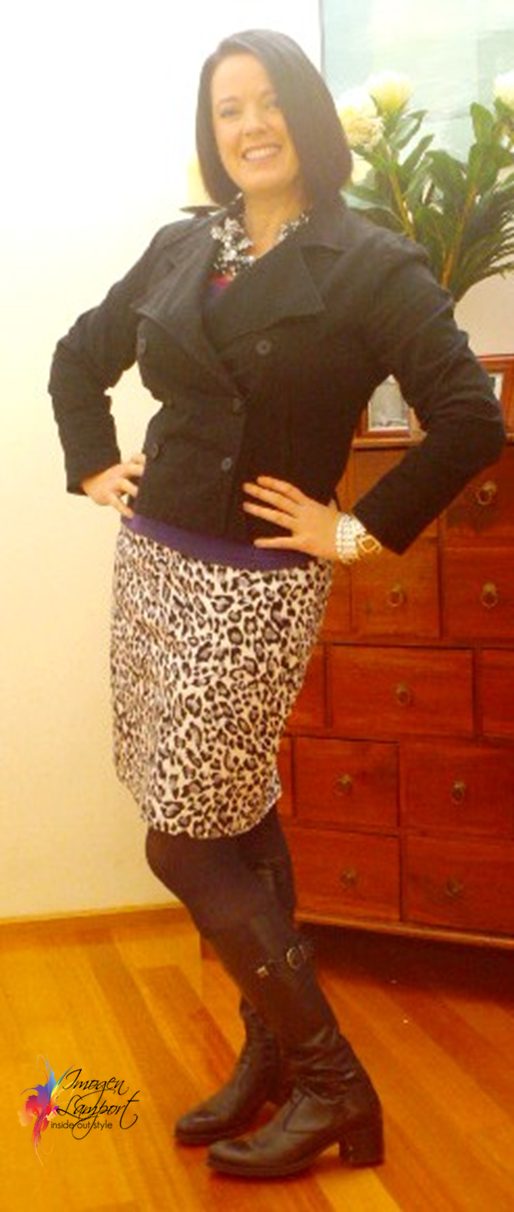 Women are notoriously bad for not altering their garments. We have an expectation that we can walk into a shop, try on a piece of clothing, it will fit us, flatter us and off we go into the sunset.
But when you consider how many different body shapes we have, our variety of body proportional differences, plus all our other body variations (large or small bust, petite, curvy stomach, luscious thighs etc), it's a wonder that anything fits us or looks good at all.
The reality of buying 'ready to wear' is that it may not actually be 'ready to wear' for us. We may need to make an adjustment or two to make it work well.
Every time I perform wardrobe therapy for a client I spend time pinning up the sleeves or hems of skirts, dresses, jackets and tops. I remove buttons with my quick-unpick and we may talk about adding in a dart or some other alteration to make the garment fit them like it was made for them, not just the coathanger.
This jacket is an example of just how a very quick and easy alteration can make all the difference. You may notice if you look carefully that it has a button on each breast (as many double-breasted jackets do). Now rather than draw more attention to my breasts (not something I need as they already get all the attention they need), I just removed the buttons in less than a minute, what a difference!
Which alterations do most commonly do to make your clothes work better for you?