Wardrobe capsules are a great way of making your clothes work harder for you and your dollar go further. A wardrobe capsule is a selection of up to 12 garments plus accessories that all work together.
Today I've created a capsule for a busy mum on the go. 8 practical easy care garments along with 3 pairs flat shoes for chasing the kids, plus some scarves and accessories to change up the look and add focal points and detail.
This combination can all be mixed and matched for versatility and can create easily, garments alone, 22 different outfits, before adding in the options of changing up your look with different shoes and accessories to create some hero action.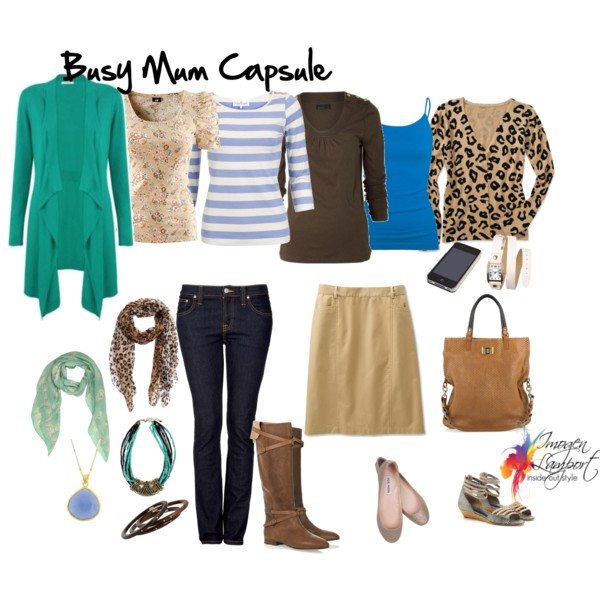 Each accessory adds at least 8 more outfit options totaling over 78 different looks.
If you added in a pair of chocolate trousers you'd then create another 20+ outfit options, just with one more garment that works with all the others.
When figuring out what works in your wardrobe, why not go shopping in your wardrobe and see if you can create some capsules like this to make getting up and dressed each day fast and easy but with style. You may discover you have part of a capsule, but may need to add in a jacket or a top or two, these are the holes that need filling in your wardrobe to make it work really hard for you. No more random purchasing, find your capsules and save money as you don't buy orphans when getting your next shopping fix.
This is also an ideal capsule if you were travelling for a week or two, and would fit in carry-on luggage!
So all you busy mums, what are your essential items that you wear over and over?